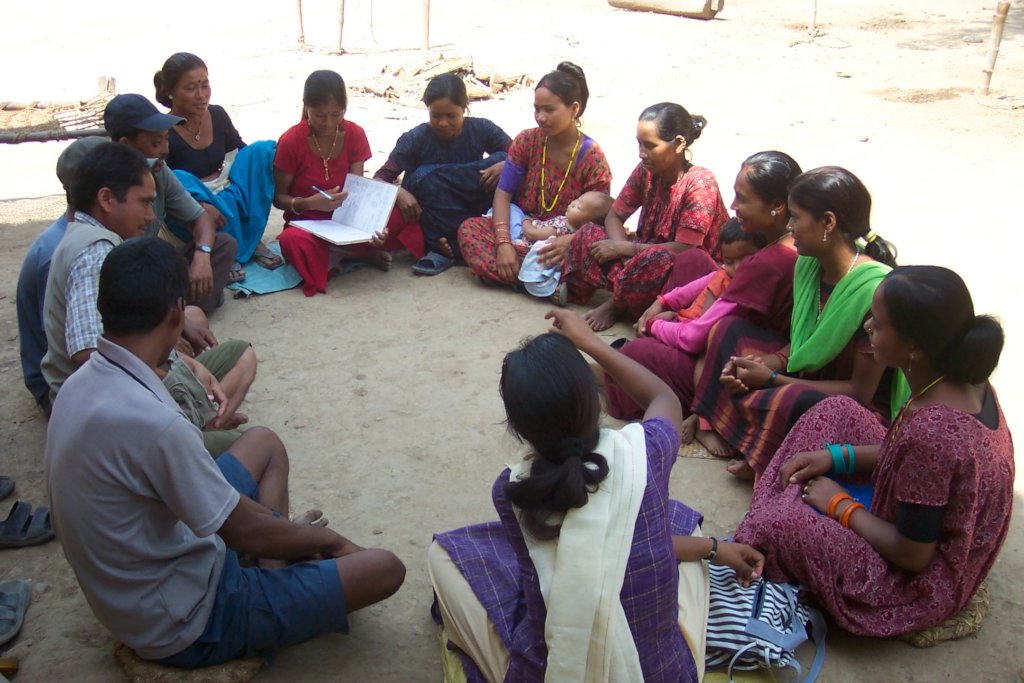 Language Development Centre Nepal [LDC-Nepal] is a small NGO continuing assisting to implement language, education and development activities. LDC-Nepal is working with different language speaking communities to improve their socioeconomic situation through formal and non-formal education and minor development activities. We are providing technical and financial support even we do not have enough financial resources.
I would like to share some of great experiences and finding in last few years, which will help you to understand the progress and challenges of the project. This report also focused on fundamental human right of learners.
Advocating for Quality Education for All
LDC-Nepal is working with National Language Commission as a roster organization to develop national language policy in education. We are advocating to reduce policy hurdles through our best experiences, which is helping to develop new policy, design new curriculum and teacher's training program. But still our influence and efforts are not enough to play vital role in national level to provide quality education for all. Our motto is very closed to statement of UNESCO "Quality education shouldn't be limited to a privileged few, but should be accessible to everyone." Government agencies and political leaders are agree in principle to change in existing policies and practices to provide quality education for all. But which is not happened yet. So, we have to give more focus and work with local government agencies because they can play vital role to change basic education policy in Nepal.
Literacy and Livelihood Activity
LDC-Nepal is implementing literacy project from the beginning and trying to change existing literacy practices through functional, transitional and mobile literacy programs. It is helping to change traditional definition and practice of literacy. We are partly successful because the stakeholders are looking and listening to us. It is encouraging us to continue our activities.
"Education is a fundamental human right and the most powerful tool to transform lives and build the world of tomorrow." #EducationDay
If children/learners are allowed to use their mother tongue or first language at class/school, they will rejoice with fundamental human right and help them to
- develop solid foundation of education
- understand the value of their language, culture and nation
- preserve & promote linguistic & cultural diversity for peace
- promote indigenous skill, science & knowledge for development
- prepare foundation for sustainable development & prosperity
LDC-Nepal is able to provide support more than 500 families and most of direct beneficiaries are women. They are enlighten through functional literacy programs. Their voices are started to listen and they are able to paly key role in their respective community. It is remarkable change even we did not made any formal evaluation of the project.
The statement from Li Anderson, Minister of Education for Finland is very relevant and worthy to follow in our context. She said, "Investment in education is key to all of the success, 'we have seen in Finnish society, so it is key for social cohesion, it is key for equality, and it is key for building economic progress and for economic growth."
"Education is everyone's responsibility. We must act urgently together and step up efforts to invest more in quality." #EducationForAll
I [Pushker Kadel] believe, "Best quality education can only transform the society." So we have to manage more investment in education, ensure the best quality and all learners will get benefit from it. We are hopeful that education and development programs will help to make the behavioral changes in new generation. It will also help to develop healthy and peaceful world.
How easy or difficult is it to reform the education system as per sociopolitical changes in Nepal? It is still debatable. But we were able to show the best example through our small projects with your support and contribution. Thank you and looking for more cooperation in future.