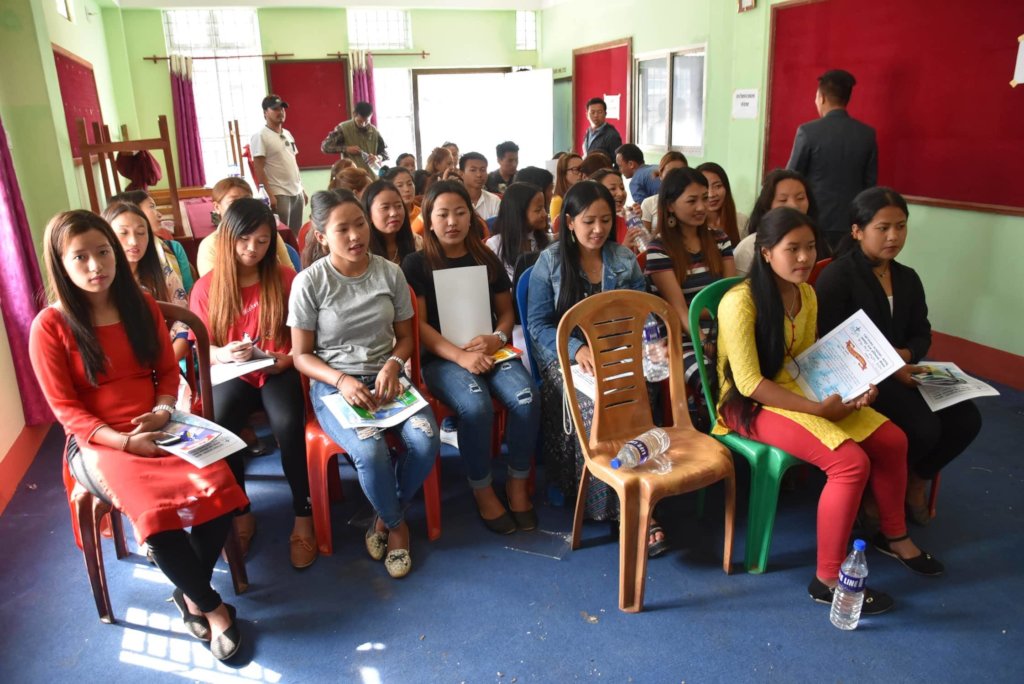 Language Development Centre Nepal [LDC-Nepal] is continuing language, education and development activities with Limbu communities since 2008 in partnership with local communities. LDC-Nepal is trying to assist Limbu language speaking communities to prepare them to have quality life. We would like to share our progress on Limbu project activities.
We are pleased with the progress on project activities. This project is giving satisfactory performance compare to our financial support. Limbu communities and local NGO is committed to continue the project activities because they want to use their constitutional rights to promote and use their language in education and government offices. If we able to continue to provide our financial support, it will give us great result.
Thirty-four numbers of participants were graduated from our Limbu script class. Five volunteer trainers were honored for their contribution to run literacy activities. More than 60 people were participated in the graduation program. Limbu local literature collection is continued and some of them are published locally. Twelve community schools were received 120 Tilingual book 'Hinja Pinchhu' [Children] and 36 Manual for multilingual education for their library. Each school was received 10 trilingual books and 3 MLE manual.
Six graduates from Limbu Script class are involving to facilitate mobile literacy class. They visit the literacy participant's home each Saturday morning to coach them how to write Limbu in Sirijunga [Limbu] script. They reported that 42 adults are involving in mobile literacy class. The model of literacy class is getting more effective and local communities are asking more support from us. But we are not in that position to provide them support as their request because of our weak financial capacity.
We also assist to facilitate the Language survey workshop in Phidim. The workshop was organized by Language Commission Office Kathmandu.
Our staff Bhawani Tawa said, "The local people were not convinced to involve in mobile literacy at the beginning but now we are getting more request from them for the mobile literacy program."
We believe functional literacy [non formal education] is help to develop people's capacities and end all kind of discrimination in the society. The mindset of teacher [facilitator] is key to achieve best result in mobile literacy. We are looking for your cooperation to prepare competent and professional teachers to provide best literacy program in the community.
"267 million out-of-school children and young people are at risk at becoming part of future illiterate adult population." [#LiteracyDay UNESCO 2018] One of the main reason is language of instruction in the class room. We are trying to address this issue through our activities.
"The education system is only giving information but the system has to be transformed us for the better life style." [P. Kadel, 2018]
We are grateful for your support. Thank you and looking for more cooperation.