Project Report

| Jul 5, 2018
Progress Report on Literacy and Livelihood Activities June 2018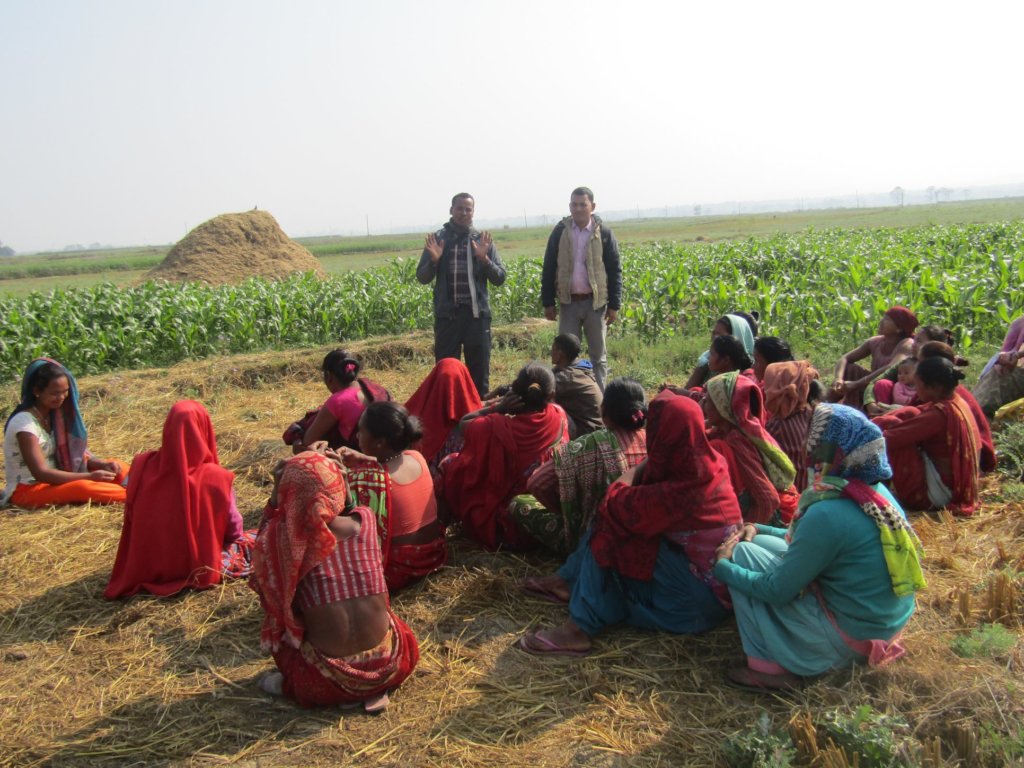 Language Development Centre Nepal [LDC-Nepal] is continuing its activities with Tharu and Limbu communities since 2008 in partnership with local communities. We are trying to support both communities to make quality life through language, education and development programs.
I would like to share some progress on literacy and livelihood activities in Tharu communities. I am very impressed with progress because our small support is giving good results and Tharu communities are committed to continue the project activities. We able to run the following activities; Facilitator and skilled development training, livelihood supports and community farming.
Literacy facilitator training
Objectives: To prepare ten legal literacy facilitators to run basic legal literacy class in Babai Gaunpalika.
We organized three days basic legal training to 10 participants [Male:2, Female: 8] in Babai Gaunpalika. All participants are happy to work as a volunteer facilitator to run mobile literacy class. LDC-Nepal is planning to run ten mobile legal literacy classes for the local communities on basic legal issues and constitution rights of citizen in coordination with local NGO and government.
Livelihood training and support to freed Kamaiya Families
Objective: To enhance economic capacities of freed Kamaiya Families through different training and supports.
Cycle repair Training: We organized ten-days cycle repair training to five freed Kamaiya families. All trainees are male and who have good skilled to ride cycle and literate about cycle parts. After training, we orient them how to use their skilled learned from the training and start cycle repair shop in their own village. Among them Dukhiram Chaudhary is started one small cycle repair shop in his village. We provided small financial grants NPR 15,000 [US$ 142 approximately] to setup the business. Dhukhiram said, "I am hopeful my new business will help to enhance my socioeconomic life. My family is also happy with my new business."
Communal Farming in Lamahi
Objective: To encourage freed Kamaya families work together to improve their economic capacities for their better life.
We organized two-days entrepreneurship and farming training to twenty-five members [Male: 7, Female: 18] from different freed Kamaiya Families. After this training they decide and start community farming in their own village. They rented 20 kattha [0.67 hector] land for communal farming and have to pay NPR 10,000 per year as a rent to the landlord. Sunu Kumari Chaudhary said, "The project helps us to change our mindset and encourage to work in a group." This is a new practice in livelihood activities.
We observed and notices that all people are committed to use their capacities and resources to change their practice and pattern of life for better future even they have some arguments and reservations. The following saying is close to local people's arguments and helped us to understand the reality and possibilities in the community. "We don't always have to agree with one another but it's important that we learn to respect each other." [Rubyanne]
LDC-Nepal is always respect and understand people's opinion and trying to address their expectations through literacy and development activities with our limited resources. We are convinced that "A meaning of life is not being rich, being popular, being highly educated, or being perfect. It's about being real, being humble, being able to share ourselves and touch the lives of others." [unknown]
We are grateful for your support. Thank you and looking for more cooperation.