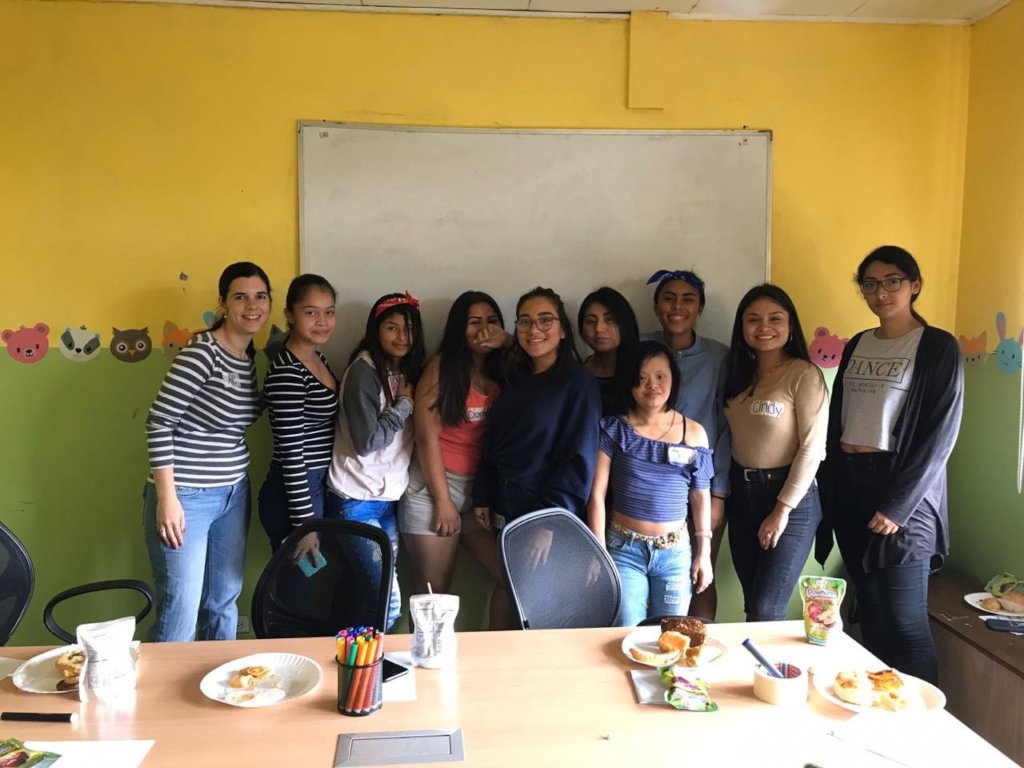 MOR DAY:
The objective of this initiative is to support, advise and train comprehensively young women at social risk to contribute to the recovery of their dignity and make them self-sufficient, responsible and committed to society. Phonetically the word MOR sounds "more" (more in English), which refers to the empowerment of women: more confident, more loving, more secure, among others. However, in Spanish it comes from Mujeres de Amor, which is a readable, short, direct and emotional name.
Some of the tools developed during this semester are:
Professional and labor advice.
Coaching: the best version of themselves.
Support: with the partners and the coach, a group where they can feel identified and accompanied.
Leadership Tools Recreational activities.
Neuro-Linguistic Programming.
During the activity, the participants worked as a team developing topics such as self-esteem, emotional intelligence, gender equity, nutritional status, gender and women's autonomy, protection in adolescence, violence and abuse, poverty and unemployment, crime, relationships, family problems, among others.