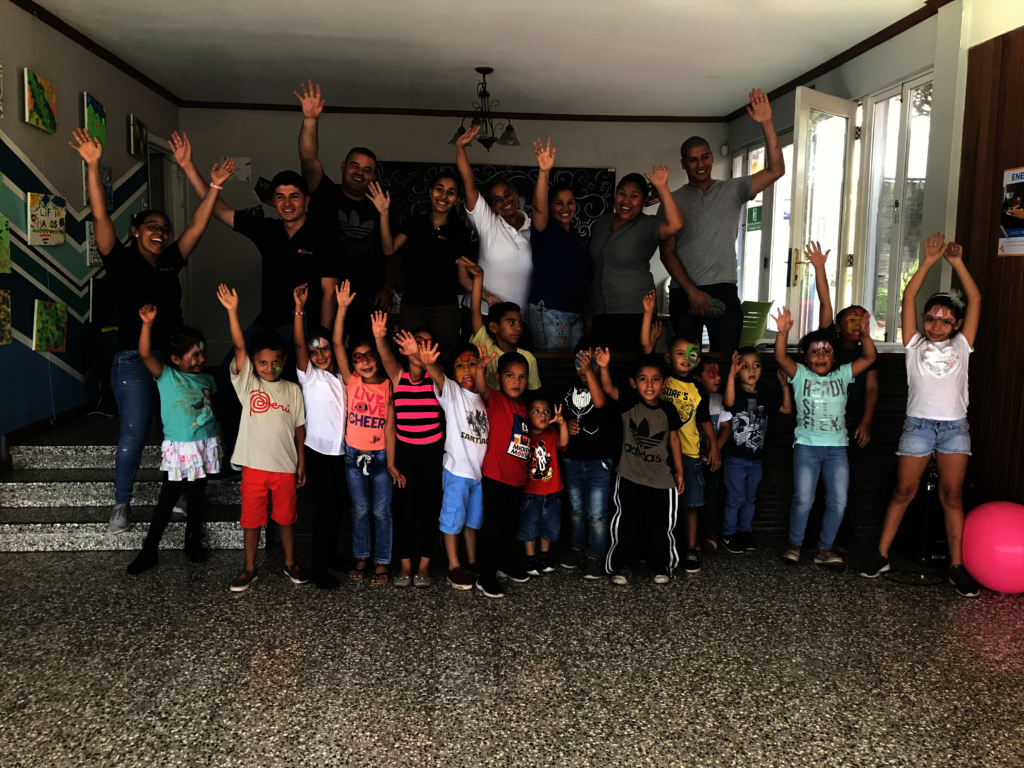 ¡Bryan can hear for the first time!
Bryan is a young boy of 16 years that was diagnosed with hearing loss from birth. Along with his family from Nicaragua immigrated to Costa Rica in search of better opportunities for all. He arrived at the foundation with 2 of his sisters more than two years ago. Until then, he was illiterate due to the different challenges that he had faced in the past. The only education that he receives is from Lifting Hands.
Thanks to the continuous work and effort of the foundation along with other institutions, he had receiving support in different areas; and thank to a fund-raising campaign, Bryan can hear for the first time. For a while he receives three classes of LESCO and currently has been included Language Therapy meetings.
Today, Bryan enjoys learning as all the beneficiaries of the foundation. His favorite subject is Jiu-Jitsu because it features with skills and talent, helping him to stand out.
Volunteers and students of TCU (communal university work) enjoyed a time for sharing and knowing each other
As usual, at the end of every quarter there is a celebration. To this celebration attended more than 50 people between volunteers and students of TCU. During the event was presented the reporting results of 2018, in order to volunteers be updated of the work in the foundation.
Also, volunteers enjoyed the lunch of the Chef Andres Monzon, volunteer of Lifting Hands. Also, were presentations of the children that attend to the foundation, specifically, of Jiu-Jitsu, Capoeira and dance.
Every participant had a time to express the most rewarding of his work, and at the same time, Monica and July, thanked to all the volunteers for their effort, dedication and patience. To the end of the event, all received a gift elaborated by the children of the foundation as a reminder of their 4 months with us.
Something very positive of this kind of events is that volunteers know each other and share their experiences.
Corporative Volunteering of the Double Tree Sabana Hotel
On May 1st, we had a productive and entertaining afternoon with the team of Double Tree Sabana Hotel, our new ally neighbor. ¡Thank you!