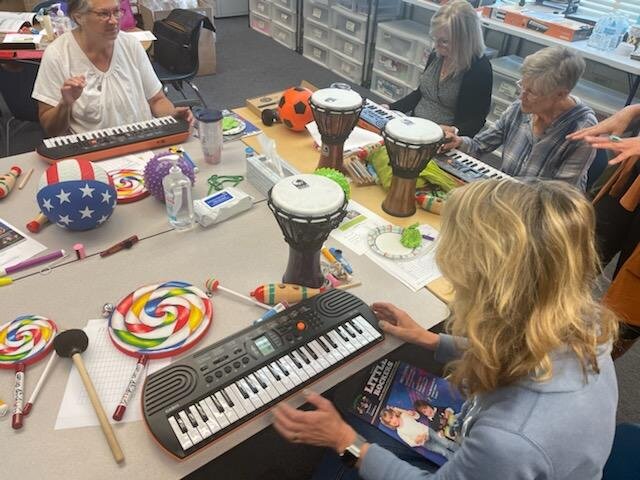 Hello Friend,
We're sending our heartfelt thanks to each of you who is supporting GITC's effort to bring musical learning to students in Home Hospital and Transitional Support environments. Your donation is empowering GITC to make a critical difference by providing us the opportunity to offer several new opportunities for these fragile students!
Because of you, this was a summer of musical engagement and connection for students learning from hospitals and homes, as well as students with physical disabilities who were able to join our in person student Strummers Clubs in San Diego. We trained teachers from Home Hospital on new instruments including very exciting Casio keyboards that make 200 sounds!
The programs we launched for students with life-altering medical conditions as well as students who have been removed from their homes by Child Protective Services are growing stronger. Teens "in transition" have continued to learn the art of songwriting independently and together with our teaching artists Ms. Sharon. She has been incorporating drumming, beats, and ukulele in their weekly in person groups, instilling the power of expressing their feelings through strumming and singing the blues.
Weekly family music times online with Mr.J are creating more opportunities for parents to make a musical connection with their children. They music together and engage with other medically challenged students and their families, safely online. Your gifts are creating access for these students by helping GITC teaching artists train their teachers and include family and medical staff in the process. Thank you!
To launch the school year this fall, GITC will provide Special Education and Home Hospital teachers, therapists and providers with two special workshops where they will be receiving specialized training & adaptive instruments & tools to make a difference for students in restricted places with very special needs, thanks to your support. These educators will be gathering together with their colleagues and friends to explore the positive impact of music integration to support student engagement.
Because of you, they will be learning to help students as they create and experience sounds, and play instruments "their way." Their students will soon be experiencing the health benefits of music through playing rhythms that regulate their breathing and calm their heart rate, and with melodies and harmonies that reduce Cortisol (the "stress hormone") and relax their bodies.
Teachers in the program share that " hard to reach" kids need music as much as traditional medicine because it reaches beyond boundaries and limiting expectations, and integrating music helps increase their own motivation as well. Thank you for giving so many of these amazing teachers a new way to make a powerful difference for their students. We are so grateful for your continued gifts. They empower us to keep going with this groundbreaking work.
Our deepest gratitude for your care. Thanks to each of you, these students are learning so much and experiencing great joy in their lives through this work. We hope you will continue to support these efforts so we can reach more young people, and share the approach nationally with other school districts in 2023!
Hope you enjoy the photos.
Warmly,
Jess and Gail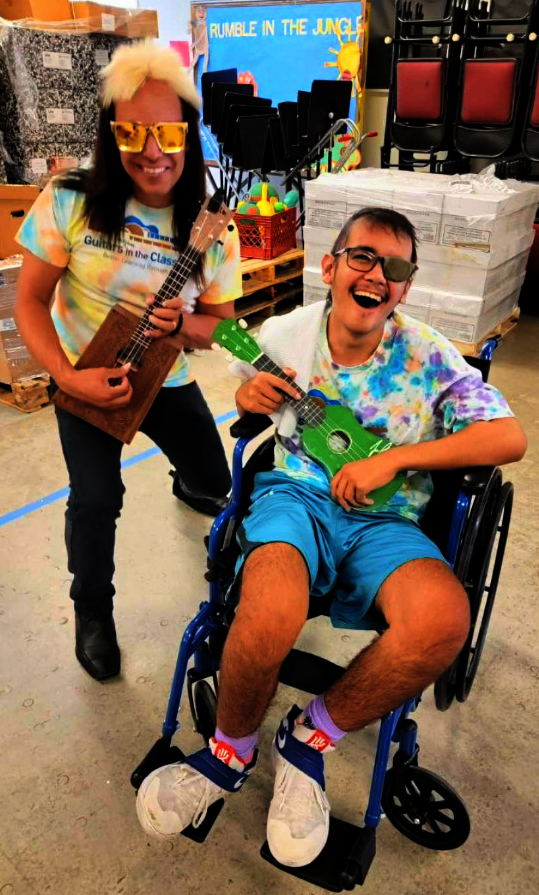 Links: