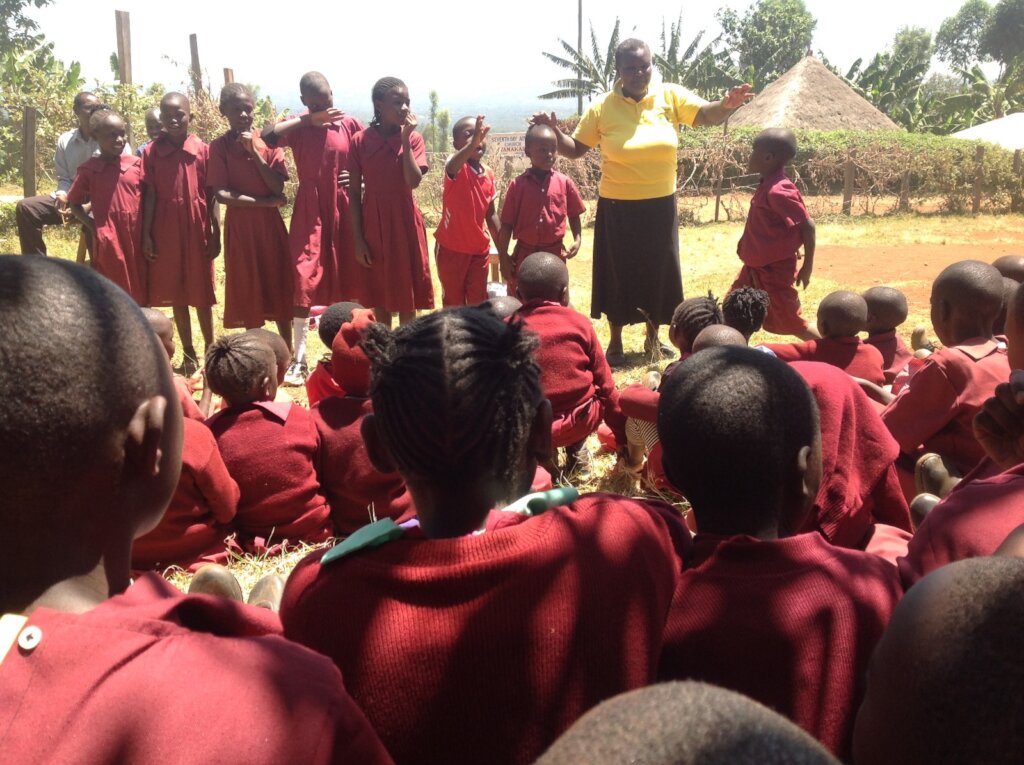 Dear Friends, Colleagues and supporters,
We are grateful that you continue to support our efforts to advocate for young boys and girls. It has been our tradition now to speak with our students and teachers about hygiene especially for girls during their menstrual periods. It was our first time at Remnant academy, very rural and hard to reach school. We reached 200 learners where we met 94 female students and 106 male students. After HFAW staff was introduced by a health promoter to the school she embarked on explaining and demonstrating on issues of feminine hygiene as one key life skills for girls.
Through the session of interaction it well reflected that many times it is not easy to overcome some challenges of growing up a girl. Girls are faced with numerous challenges, as one student summarized them as "cultural practices, high cost of living, lack of access to information and lack of knowledge of their rights." Grace said that "my friend could not come to school for lack of something to use during her menstruation." We were informed that many more girls do not show up due to lack of "personal items for use." We were pleased to see girls expressing gratitude at the information received. "I have been doing it all wrong, said Kwamboka (not her real name), "how I wash my underwear and dry them is not correct," She expressed gratitude for the simple steps as guided today.
We also took time to educate the youngsters about the FGM: the root causes, the health effects, their rights as young girls and boys and how to build their self-esteem. We encouraged them to speak up when confronted with harmful situations such as someone wanting to take them for the cut or sexual harassment from motorbike riders. We spent the entire day guiding the students mostly through participatory and interactive sessions. We then shared posters for them to place on the school compound and in the nearby town as tools for education. The teachers said, We are grateful for reaching out to us, come again."
We were concerned that the school overall has more female students but many of them were missing school due to lack of sanitary towels. Even though the government has a promised to supply sanitary towels, clearly many rural schools are not accessing them.
We are grateful that your donations allow us to reach such hard to reach schools with information and basic skills. The girls, the teachers and health promoters are all grateful at your support.
With your continued support we will be back with bundles of sanitary towels to keep the girls in school. Please send our link to your friends and family and explain to them why their donation will matter in empowering a girl in this patriarchal community.