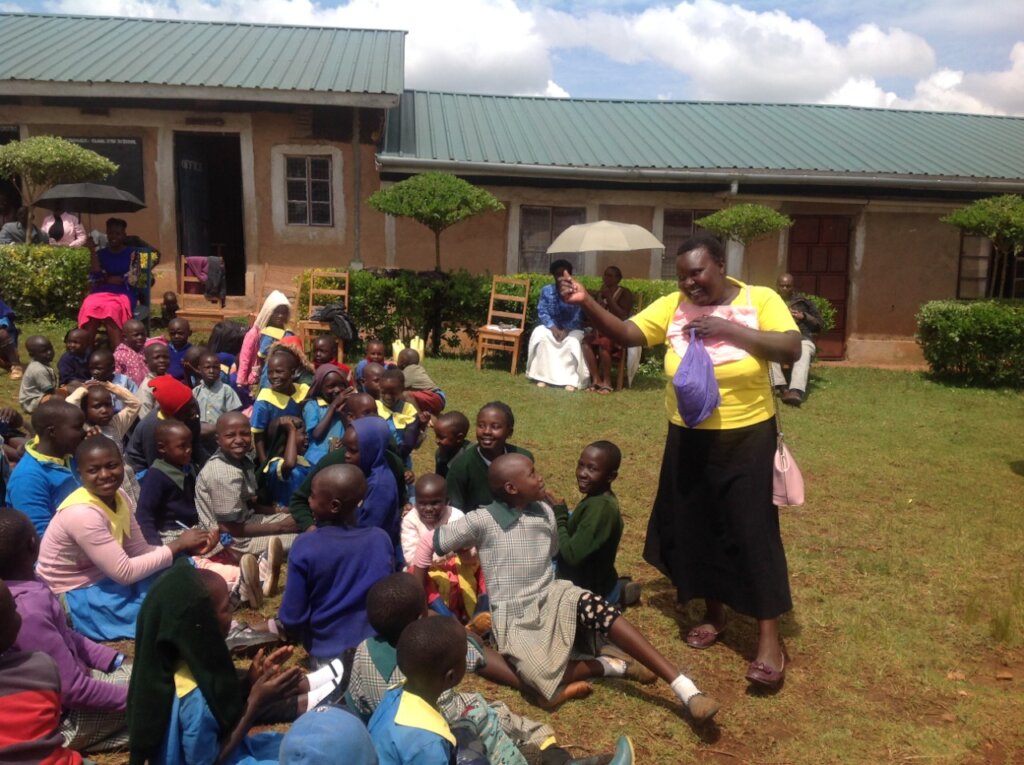 Dear friend and colleague, with your invaluable support have continued to deliver the anti FGM educational program. The most recent one reaching 495 girls, 479 boys and 18 female and 23 male teachers. The Popular Education-based program reached 3 schools namely Eronge, Nyabogoye, and Mochenwa primary schools in June before a one week break from school in July 2022. The sessions with pupils have become safe spaces of unveiling FGM myths and facts, child survivor stories, and discovery of the relationship between FGM and early pregnancies. Our relationship built on trust has earned request from school authority for CHHRPs to come again and address parents and teachers.
Child survivor testimonies
The sessions in school are safe spaces that have made children comfortable to open up and share their FGM experiences. For example,
Nyaboke gave details of how she underwent the harmful practice "One is covered with a piece of cloth on their mouth and tied on their hands to prevent them from screaming due to fear". In the culture, she added that "Screaming is stigmatized through a derogatory word, "Enkuri"" meaning individuals who cannot be married to a loyal family. Kerubo a survivor too narrated that she accepted to undergo FGM because she was promised new attire as a gift.
Based on the confessions and reasons that have contributed to FGM in their community, CHHRP's came in to the dialogue unveiling the facts and child rights against any form of abuse. Early pregnancy and Covid-19, the causes, its effects and ways of prevention were discussed.
FGM and early pregnancy
The session by the CHHRPs led to discovery about the connection between FGM and early pregnancies.Feedback from Makori, a boy from Mochenwa school commented that "I thought early sex is only caused by many teens being exposed to online pornographic films that induces their sexual urge and therefore, they get interested in doing the act. But now I have learnt that FGM is also a cause of early sex and pregnancies in my community."
The head teacher Mochenwa school culminated the session with a request;
"Am happy for your session and it has been a very essential exercise that each and every one can put into practice. It will be easy for the pupils to implement the idea because it has come from different people apart from their usual teachers. I request HFAW to visit us again soon and address the parents over the same issue." Head teacher Mochenwa school.
Thank you for your generous support to our work. It is because of you we managed to deliver the message where it is most needed "Among the marginalized and most vulnerable to FGM". Please continue to spread a word about our work to your friends and family.
What would we do without you, dear friend and partner? Look at what we've been able to accomplish simply because you've continued to hold our hands and generously walk alongside us on this journey of transforming our community. We are eternally grateful. We encourage you to share this report with your friends and family so they can see the difference you are making in our community.