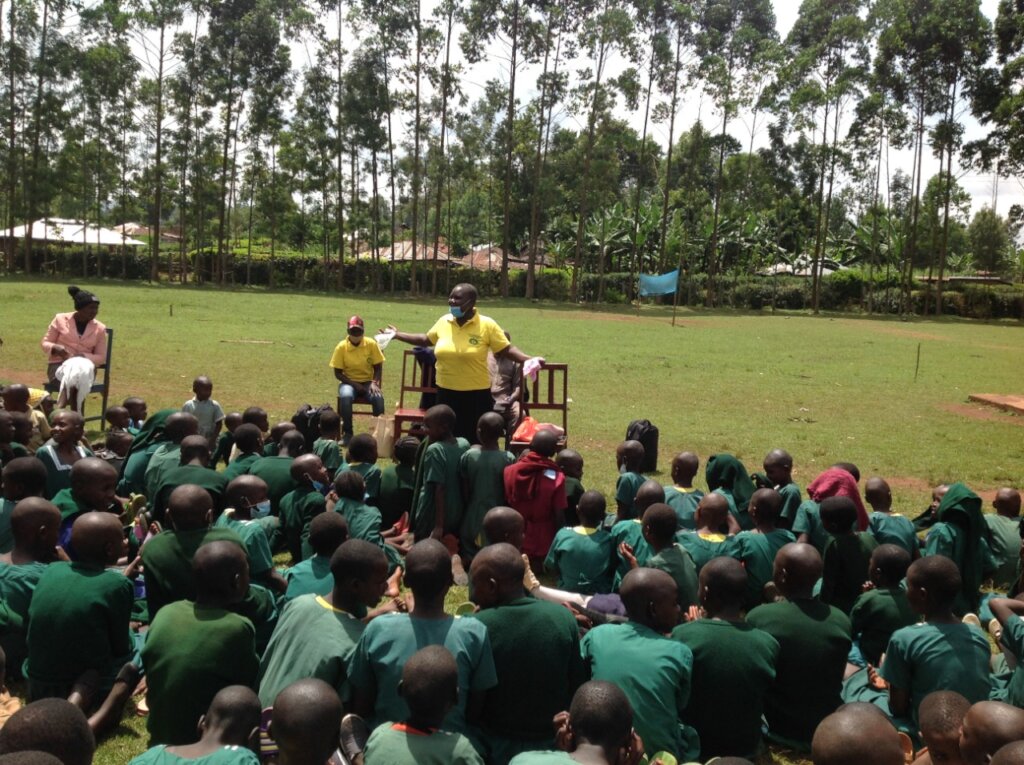 Dear Friend and Partner
Thanks to your critical support, on February 2, 2022, we provided life skills to girls in one primary and one secondary school in Nyamira County, Kenya. Nyatieno primary has a population of 273 with 47 percent being girls (127) and 54 percent being boys (138). However, there were more female teachers (5) against male teachers (3). Riosiago Secondary School has a population of 54, including 23 girls and 31 boys. Nyatieno primary has one pregnant girl while three others have just delivered. These are children having children which underscores the importance of our visit to these schools.
We embarked on providing the girls and boys life skills in line with our vision on various topics such as: root causes of FGM and why it must be prevented at all cost; skills to avoid early pregnancies such as when and where to report when men begin to sexually harass them; how to avoid dropping out of school due to pregnancies and household chores including speaking up and demanding to go back to school when an early pregnancy happens. Staff equipped girls with communication skills; decision making skills, problem solving skills and creative and critical thinking skills.
Through our interactions with the students it came out that it is not easy to overcome the challenges at their domestic environments such as high poverty levels, substance abuses in their homes and lack of access to information about their rights and parents responsibilities. HFAW advised them the best they could about their rights and encouraged them to keep their focus in school as one way of achieving their goals of defeating poverty. The student's response to our training was well received going by the following feedback:
'But I'm really grateful that you visited our school today and you have enlightened us about the life skills and the effects of the FGM. I will spread the message to my family and the church. My grandmother told me if I'm cut it reduces sexual desires that is why I accepted to undergo the process but now I will speak up so that my small sisters do not get cut' said Moraa from Nyatieko primary.
'Personally, I knew if I can't undergo the process, I can't fit in the society but as from today I have realized those are traditions our parents use to entice us to undergo the process,'
Belinda, from Riosiago secondary
Riosiago secondary school teacher also expressed her excitement saying "your visit here has been so important because our students have received you so well as opposed to when we teach them. They are so familiar to our teachers so they hardly pay any attention. We welcome you to come back sooner.'
Even though we had major challenges accessing these hard to reach schools because of poor roads network, we were grateful because of what we had been able to achieve. Your financial support helps us achieve more than we can ever put in words. Saving even one girl means a lot to these girls and HFAW team. Please send our link to your friends and family and explain to them why their donation will matter in empowering a girl in this patriarchal community.
With Gratitude,
Edah Mokua,
HFAW Team