Project Report

| Jul 25, 2023
Hope amidst Air Raid Alarms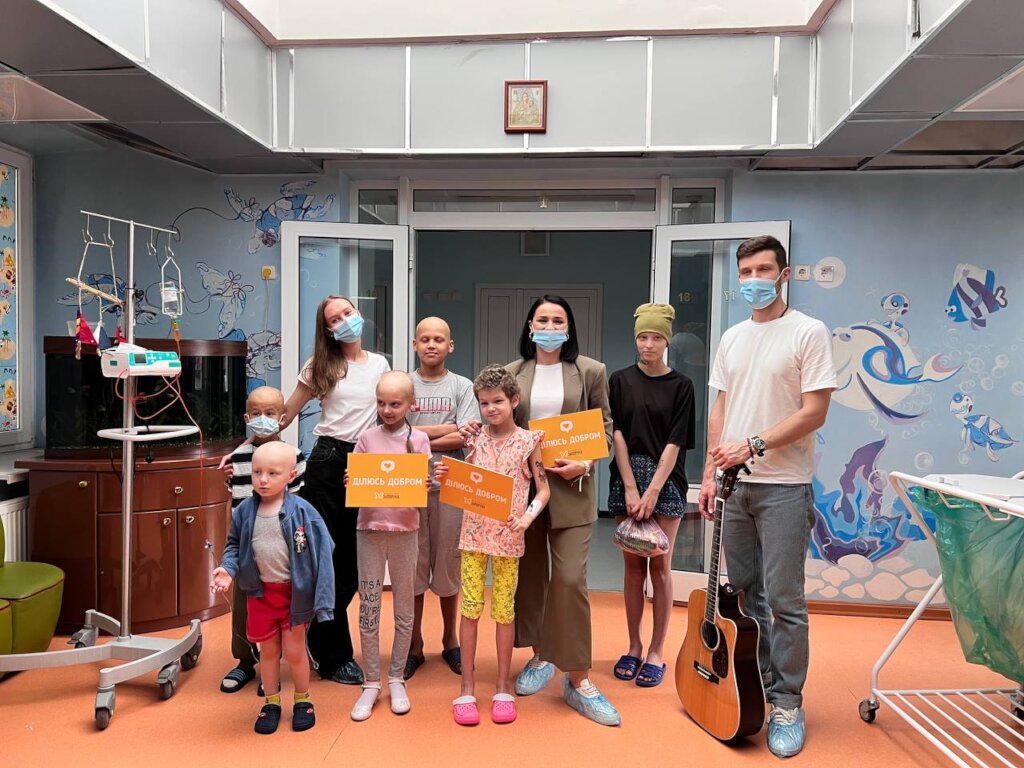 Dear friends,
Thank you for being there for children in Ukraine who need essential treatment.
Your generosity makes it possible to provide these children with medicines and supplies. However, we want to emphasize that psychosocial support is equally significant in their journey towards recovery. Our new hospital entertainment coordinator, Olha, knows this well.
We met Olha when she was a teenage patient in the oncology department. Despite facing cancer twice, with a recurrence, she showed remarkable resilience. Inspired to give back, she first joined our team as a volunteer and later became a coordinator. She is not afraid to be back in the same ward where she was treated. She is determined to bring joy and hope to the kids getting treatment now.
For children receiving treatment now, it is even harder than during Olha's times, before the full-scale war. In addition to cancer, they must cope with the fear of Russian missiles and drones, posing a constant threat to their lives. During air raid alarms, as seen in the picture below, the children gather in the safest area of the department while Russia bombards areas near the hospital in Kyiv without remorse.
That's why activities that can distract children are so important. Olha knows what kids might enjoy doing. For instance, involving them in creative activities like choosing colors that reflect their emotions and painting with them can be incredibly therapeutic. They also love having a special art class with a painter or a visit from a famous singer.
Among various activities, the most popular one has been Mehndi – henna temporary tattoos. Children, especially teenagers, love this experience as it allows them to choose their designs and express their unique personalities. Cancer patients also enjoy getting such tattoos on their heads; that's the plan for the next sessions.
Olha believes that regular visits from new people to children in the oncology department foster a sense of planning and connection with the world outside the hospital walls. It symbolizes hope for the future, life after the disease, and brings optimism to children and their families.
Thank you so much for your continued support of children undergoing treatment in Ukraine, giving them hope.