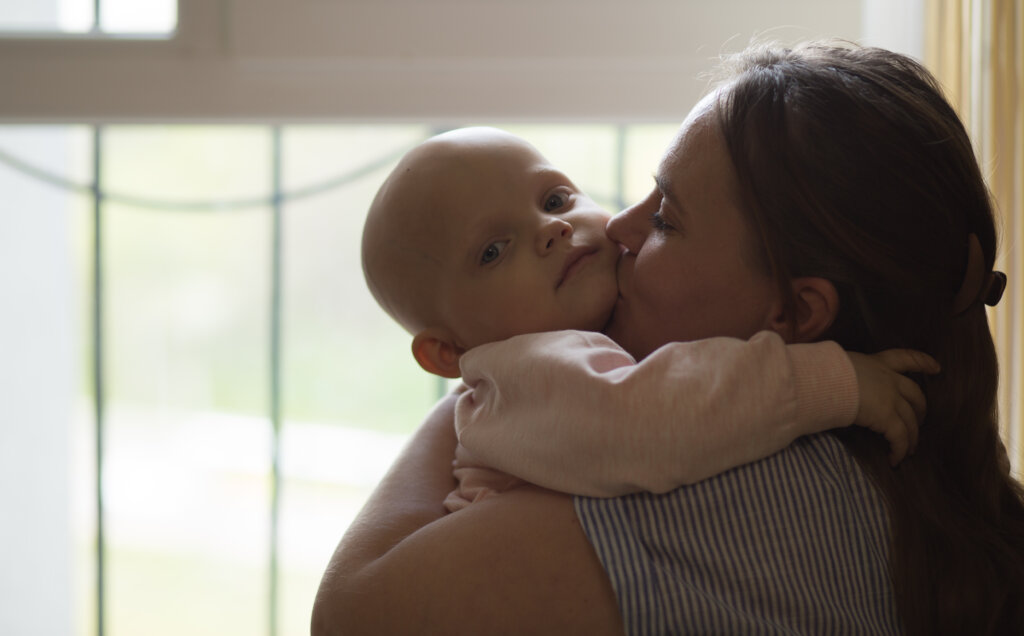 Dear friends,
thank you so much for supporting kids with cancer in Ukraine in time of war.
Little Arina is one of such children who can receive treatment in safety thanks to your support. Last September, Arina was diagnosed with nephroblastoma, kidney cancer. She was on treatment in Kharkiv, East of Ukraine, when the war started. Now she is in the Lviv Hospital with her mom Alla who tells their story:
"When I first heard the diagnosis, I had the feeling that I was falling into an abyss. Why my Arina? What did I do wrong? Now I understand that cancer can happen to anyone. And that no one is to blame for that. But in the first days, I couldn't find any rest. To distract me, I was gluing wallpapers in the house for four days. It helped.
My husband and I decided that he and Arina would be in the hospital, and I would be at home with our children. We have a big family: the eldest son Artem is 13, Katya 9, Polina 6, Arina 3. The youngest, Oleksii, has recently turned one year old. We always wanted to have a big family together as happiness for us was to be surrounded by children.
The beginning of the war found us at home between therapies. In the morning my aunt from Kyiv called me: "Alla, the war has started. They're bombing Kyiv, Kharkiv, all over Ukraine." I realized the impending catastrophe on the second day, when the hospital where Arina was being treated was bombed. My first thought: "Where will my daughter receive treatment?"
I called our doctor and he told us that we had to leave immediately. We started looking for transport. At the same time, a volunteer told us that it was possible to go to Poland for treatment. Without hesitation, I agreed. We began to pack our things quickly. My husband found a van and we left. I was praying all the way. We got safely to Lviv, from where we were supposed to go to Poland.
In Lviv, where we could breathe a sigh of relief, I was no longer so happy with the idea of going abroad. I didn't feel very comfortable in an unfamiliar city, but at least I was in my home country. Who knows what could happen in Poland, where we would be among strangers and without speaking the language? What about my children? My husband? When I got to know that we could continue treatment in Lviv, the decision was final. We stayed in Ukraine.
Now Arina and I have a few days of rest between chemo cycles. My daughter is cheerful. I look at her and try to imitate her.
I really want to go home. For two months now, I have been dreaming of one thing – to go back and then cook a huge pot of homemade borscht for the whole family. That's all, I don't want anything else. Only peace, my family by my side, and borscht".
Your contributions make it possible to save kids' lives in the most difficult time in Ukraine. Thank you so much for being there for us now!