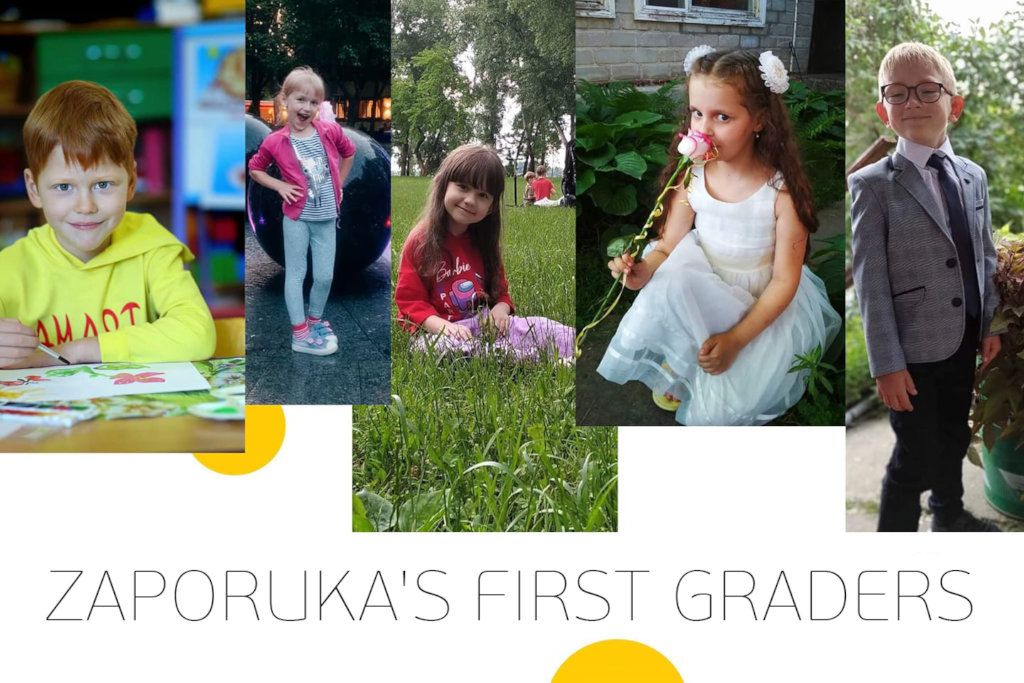 Dear friends,
thank you for supporting kids with cancer in Ukraine!
Every year, in September, we celebrate our first graders. All the kids you see in the picture have started school this year. All of them are cancer survivors whom we helped when they were on treatment.
We watched Myron, Emilia, Daniela, Oleksandra, Vania, and many other kids grow at the Cancer Institute Pediatric Department andthe Family House Dacha. Now we are happy to see their pictures from school and get news about their achievements.
Myron was diagnosed with kidney cancer when he was just four months old. Treatment was long and complicated, with more than ten chemo cycles and surgery. As Myron's mom says, the time of the disease was hard, but, with so many good people around, they managed to overcome it.
Emilia underwent complex pancreatic surgery at the Cancer Institute four years ago. It was one of those rare cases when the doctors suspected a malignant tumor, but, fortunately, it turned out to be benign. When her family received the test results, it was the happiest moment in their life.
Daniela received cancer diagnosis when she lived inthe Luhansk Oblast, the occupied territory, where there was no treatment available. She came to Kyiv and, between hospitalizations, stayed with her family at our Dacha house. When Daniela went into remission, her mom Olga was diagnosed with cancer too. Now both of them are survivors.
Oleksandra was on treatment at the Cancer Institute three years ago. At that time, our psychologists and volunteers, with whom the girl loved to spend time, were her consolation as she suffered being so far away from home, from her relatives and friends. Oleksandra's mom says that the psychological support was a lifeline that helped their family to live through the disease.
Vania had a specifically located tumor, so it was impossible to remove it without the MIBG scan that was not available in Ukraine. We organized the exam for him in Italy. In 2021, Vania had to go for a follow-up checkup, and we managed to arrange a visit during the pandemic with the authorization of the Italian Ministry of Health. The scan confirmed that everything was fine.
Your support makes it possible for these kids and many others to enjoy such important life event as starting school.
Thank you for helping kids in Ukraine survive cancer!