Project Report

| Dec 30, 2019
A SMALL COST TO SAVE A SCHOOL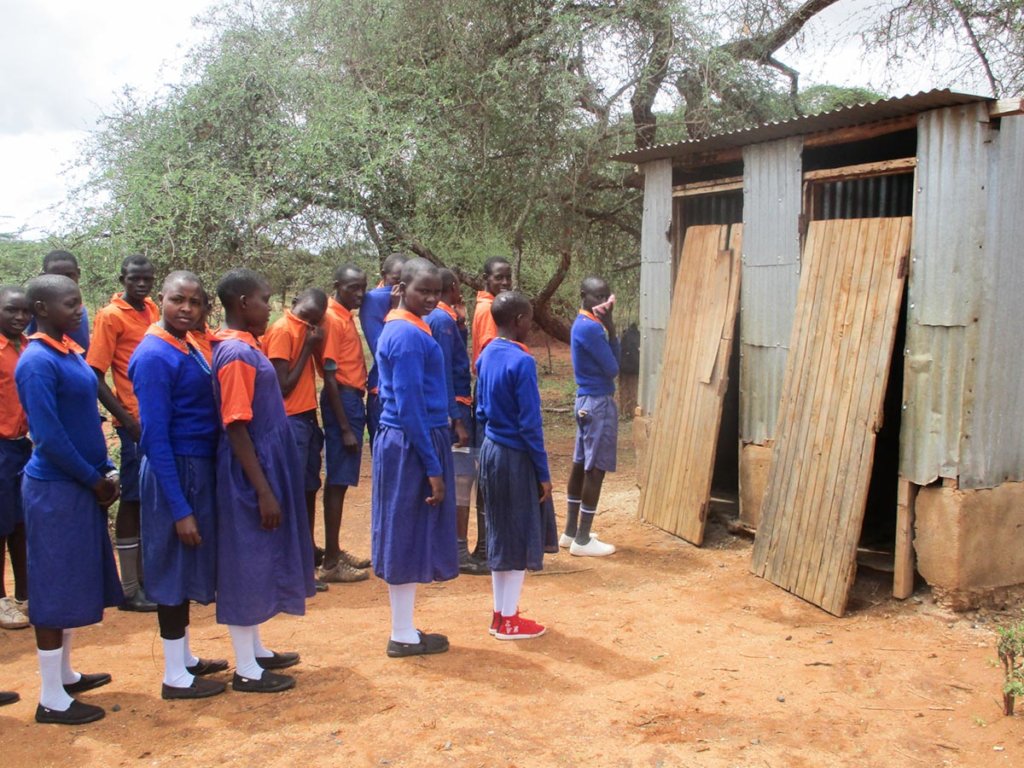 A toilet should not stand in the way of an education. And two toilets certainly should not stand in the way of 605 educations.
It was an urgent situation for Loirero Primary School on Eselengei Group Ranch. The unpleasant ratio of two pit latrines for 605 students had led to such significant hygiene concerns that the school was threatened with closure by the Department of Health. The timing could not have been worse, with end-of-year exams approaching.
The parents at the school made contributions for new toilets but the total fell short and the school reached out to Big Life for help. Thankfully, we were able to contribute the balance to fund the construction of a new ablution block, with two more toilets, in order to keep the school open.
Unfortunately, this situation is common in the Amboseli ecosystem, and this is the third time we have had to respond to such a request. The local human population has grown rapidly over the last two decades, as has the demand for education, and the limited number of schools are accommodating far more children than they were designed to.
Additionally, with your help, to-date in 2019, we've been able to pay for the salaries of 22 teachers, award long-term scholarships to 262 students (133 girls, 129 boys).
Supporting the local communities who live with wild animals is at the core of Big Life's ethos. Members of these communities typically deal only with the costs of human-wildlife conflict, and by supporting community needs we can generate much-needed goodwill for conservation efforts.
We cannot thank you enough for your support.