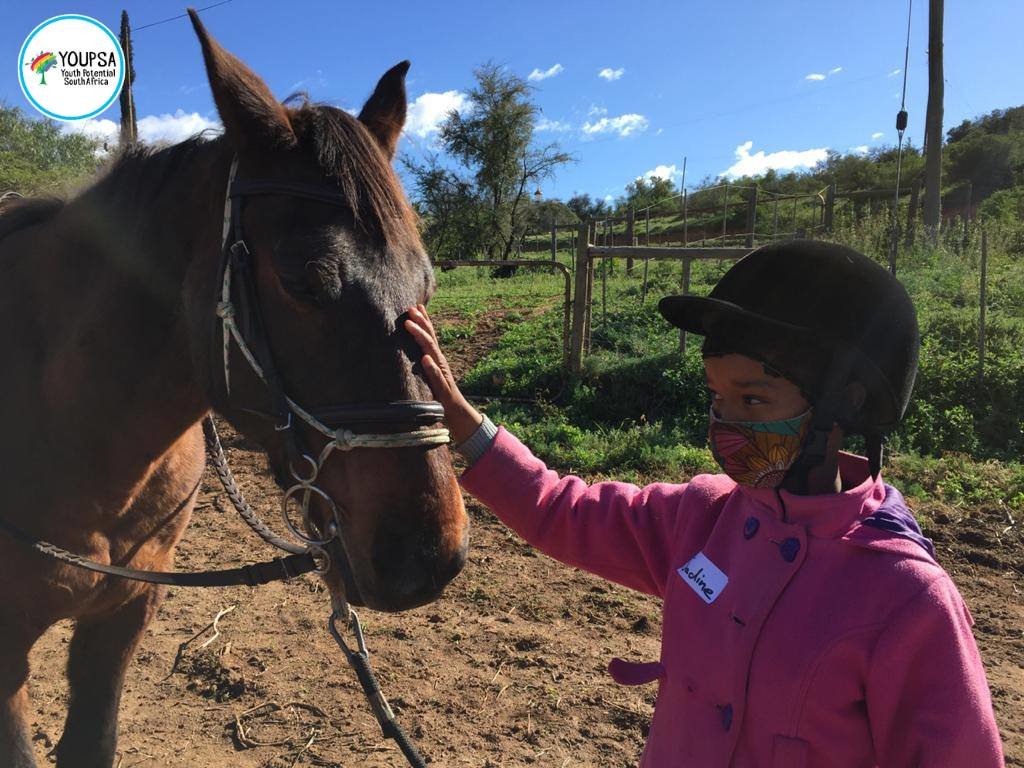 Dear Friend of YOUPSA,
A heartfelt Thank You to all of you who have donated to this project so far! We are really moved and grateful. It's because of YOUPSA's dedicated global community that the children in our programmes continue to grow and thrive.
The past months have been packed with adventure and good news. Here is a brief update about what's been happening in our programmes.
Understanding numbers, their values, and how numbers change after an arithmetic operation is vital knowledge for life! Children naturally love any opportunity to learn new things, and they can do so in the safe and supportive environment they experience with us.
Every week we are helping the children develop number sense - an understanding they have not developed in school. The majority can unfortunately not do even just simple operations before coming to our programme. We used beautiful beach stones to help get a feel for addition and subtraction. The children appreciate that we focus on the process of learning and not just on the outcome of being right or wrong.
One of YOUPSA's youth volunteers is passionate about drawing. We thought of giving her an opportunity to take that further. Christiana has never had exposure to art lessons or anything outside of her farm. We arranged for a well-known artist in town to give her weekly art lessons. She could not believe this is happening to her! This is wonderful for her personally and a huge inspiration for her entire community. Her artwork has changed immensely over the past couple of months and she has begun to shine.
One group of the YOUPSA children visited 'Klein Karoo Horse Adventures' and had a chance to learn about, directly interact with and ride horses. Rural disadvantaged children hardly ever have the opportunity to leave their neighborhood to explore the wider world. Having the opportunity to lead and ride a horse gave them incredible pride. The children learned about the saddle and bridle, how to groom horse and take care of its hooves, how to mount and dismount, and ride through obstacles.
This outing was an extraordinary adventure for the children. Not only did they learn that being gentle and communicating with a horse leads to great joy, they could also explore their own boundaries in a very positive way. Experiencing such a big animal's response to kindness and respect was extremely healing for them. What a magical day!
We are so grateful for your commitment to supporting YOUPSA's programmes and helping these beautiful children grow.
Warm regards,
The YOUPSA Team