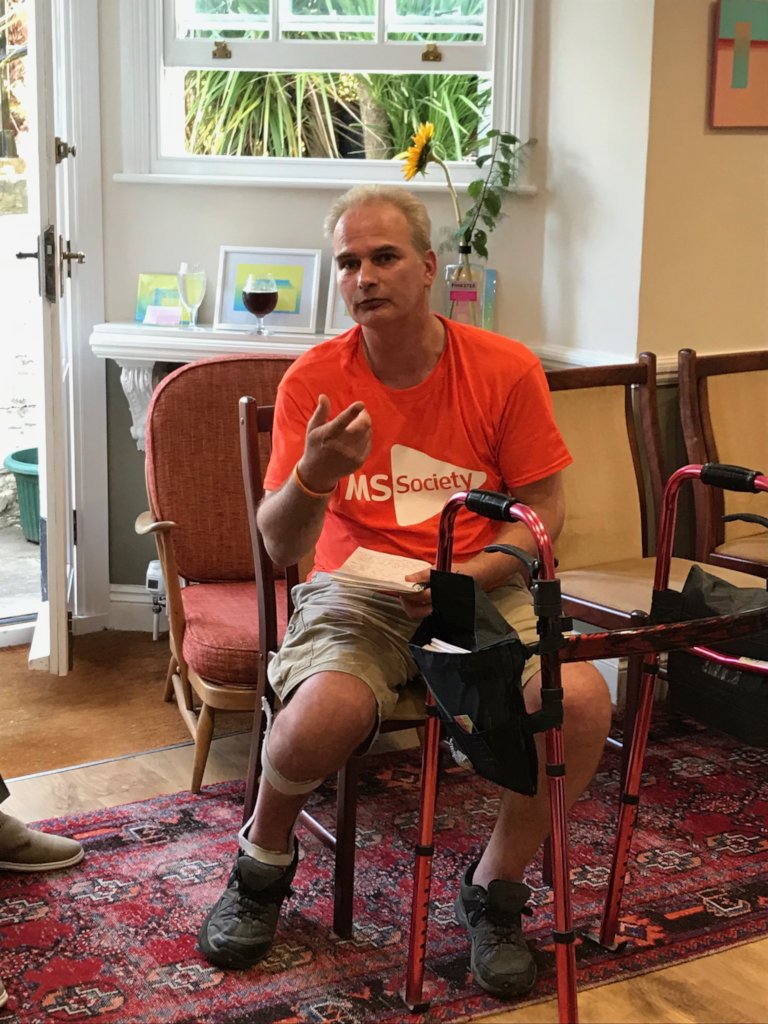 Since our initial Accelerator campaign ended on 30th June, we have held two of our Double Whammy Networking events, raising a total of £489 for local charities plus additional non-cash benefits.
We raised £307 on 26th July which was split between the Southend Mayor's Charity and the South East Essex MS Society.
The Mayor's charity for this year is Southend in Sight which has recently been rebranded from Southend Blind Welfare Organisation. It was therefore most fitting that at the event, the Mayor was able to present a Gold Southend Business & Community Charter Award to Emily Hewitt of I Am Emily. (The Charter is our robust award, via an application process rather than a competition, for businesses that demonstrate support for the local community.)
Emily is a sole proprietor who works with several subcontractors to provide complete web design and marketing packages.
Emily is committed to supporting the local community and has given her time free of charge to several charities over the last twelve months, encouraging her subcontractors to do likewise. One of the charities Emily supported during this time was Southend in Sight, giving over 50 hours of her time without charge to the rebrand project.
As well as supporting charities, Emily has also supported young people at careers events and through mentoring.
As it was holiday season, we didn't have an event in August, but on 6th September we held a smallish event at The Stage House UK and raised £179 for local charity Friends and Places Together, which provides short breaks for disabled children and young adults.
Mandy James gave a 5-minute presentation on behalf of the charity. She explained how disabled teenagers and young adults were often socially isolated and how the charity helped them develop friendships and go to places and events that able-bodied teenagers take for granted.
As always at our events, relationships were established between the business community and the third sector which invariably results in even more support for the specific charities we invite to the attend and share details of the work they are doing.
Michelle Passfield, Founder of wellbeing in the workplace charity WellbeingMatters, said:
"As always with Jill's Double Whammy events, the recent one at Gleneagles Hotel on 26 July provided me with the opportunity to meet new business owners and catch up with familiar faces. It was so well attended that I wasn't able to get to talk to everyone but with those I did, I've had follow-up correspondence and meetings."
Of course, the funds we are raising through the Global Giving crowdfunding campaign are primarily to be used for new IT platforms that will help us reach out to more businesses, which in turn will support more charities, community groups and educational establishments.
We are delighted that we have now commissioned I Am Emily to develop a new BSTLC website that will enable us to manage the content of the site including a new blog. We have agreed the scope of the work and Emily has giving us a very good quote for design and development. We have paid the deposit and the new site should be live at the end October/ beginning November.
The money raised so far is only sufficient for a very basic website. In due course, we are hoping to fulling integrate the existing Double Whammy & Charter Award web sites (http://dwnetworking.co.uk/Southend/ and http://bccawards.org.uk/Southend/) with the new BSTLC site and automate more of the processes, including a matching facility for what good causes need and what businesses can provide but, as always, working on a very localised basis.
Please do continue to support our project via our Global Giving crowdfunding page and/or share the information.