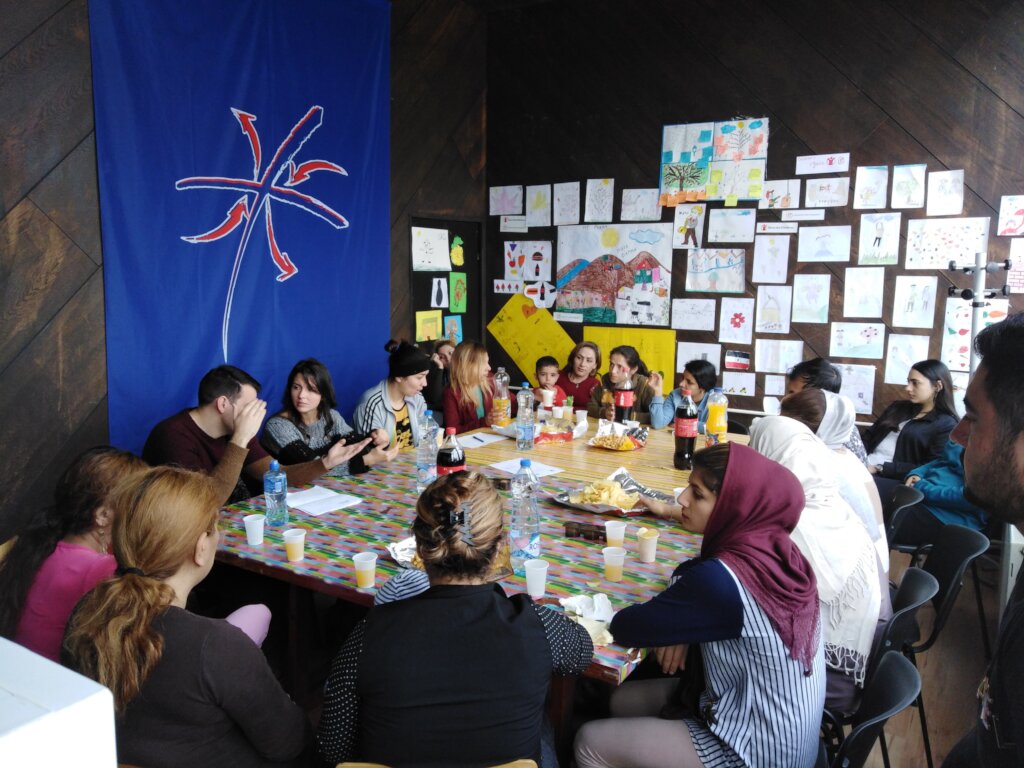 Suffering and insecurity for many Middle East migrants who took their personal belongings and with their children left their homelands is entering a seventh year. Whilst some families have managed to stick together and get through different borders with all their children, some are still only hoping to have all children and the whole family in one place – whatever the place may be.
You have been helping us support these children and their families all these years. We have been organising workshops and psycho-social support for children and their mothers, have been helping children enter the education system in Serbia to at least minimise the loss of time and education whilst growing up, but we have also been organising different training sessions for the parents.
One of the training sessions they are always interested in and the topic for which they always have many questions is prevention of trafficking. It is difficult to even imagine how many false promises for crossing borders, false job offers in different countries these families get. And they do not always know how to protect themselves and their loved ones from believing in thee scams.
Both mothers and fathers eagerly come to each of these training sessions, they ask all sorts of questions – from how to check and verify if any proposal is valid, who they could turn to for help, how to talk to their, sometimes, already teenage children to explain to them the danger of accepting too good to be true promises…
It is during these trainings that we learn how much more difficult their lives are than what we could assume, we build the rapport and their trust, we hear what bothers them most and get the ideas how and with what we can help them or their children.
Thank you for supporting our efforts to keep at least some dignity of these people, to provide their children with at least some joy and laughter to make days more bearable, to buy them a new sweater or shoes.
COVID has made life even more difficult for them, has reduced even those few opportunities for their children to meet other children and go to school. That is why your donations which enable us to at least talk to them and take what we can to them mean even more.
We know that these years have been difficult for us all but your donation will help us make sure that the children and families who have nothing and no hope to restore their lives any time soon, at least learn who they can turn to for help, advise and understanding.
Please, click on DONATE button!
Links: