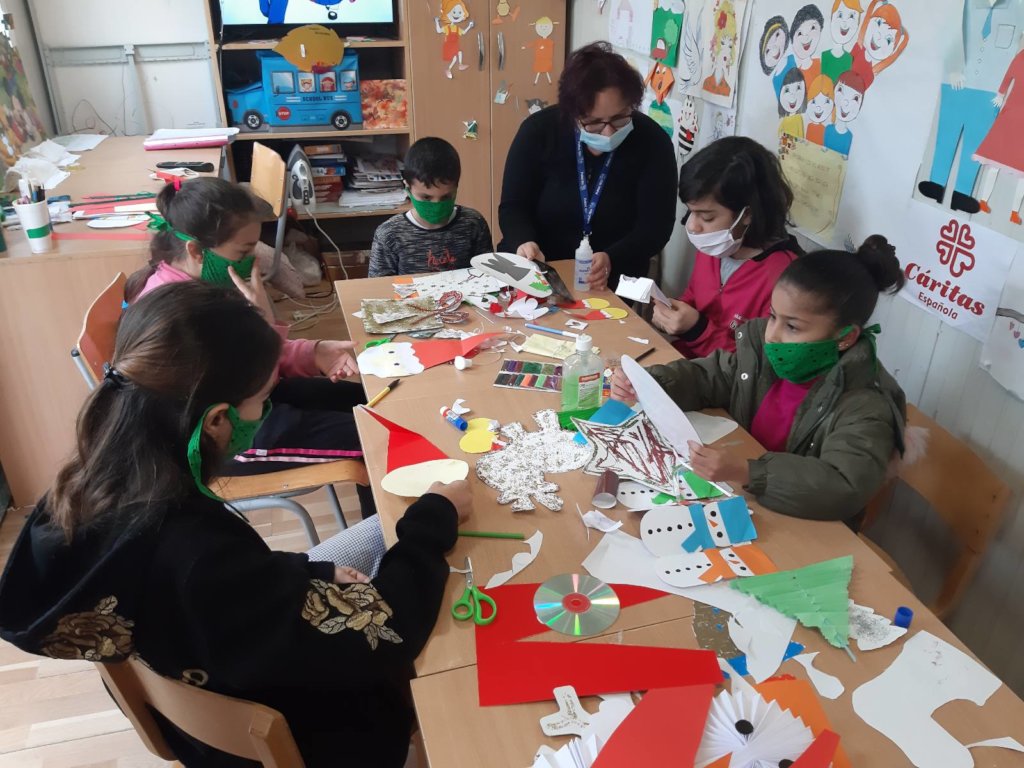 Dear friend,
Winter is a magical time. Over the past three months, children enjoyed a series of winter-themed activities with our psycho-social activities coordinator. These activities are meant to engage and stimulate children, get them to relax and spend time with peers their own age, something that is so very vital when their lives have been uprooted and not much of their future is secure.
This year, faced with the ongoing risk of COVID-19, children worked outside as much as the weather allowed them to do so. When not able to, we organized for them activities where they could be around their friends, while working on their own.
One of these activities was the now annual tradition of making cards to celebrate Serbian New Year for residents of local nursing homes. As the pandemic did not allow them to go inside and give the cards in-person, they could only bring them to the front door of the nursing home. In exchange, children get a small present from the elderly – a cookie, a card, and a toy.
One of the young girls that participated in the tradition said that she's happy to make cards for them as isolation can be lonely and it is always nice to do something nice for others. The kids did not know they would be getting a present in return, and their smiles and excitement were blinding!
Truly a lovely celebration during a difficult time.
We hope this small update has brightened your day wherever you are. If you did not know, GlobalGiving's recurring donation match has been extended into 2021. If you make a recurring donation today and keep it for four months, your first donation (up to $200) will be matched at 100%.
Links: