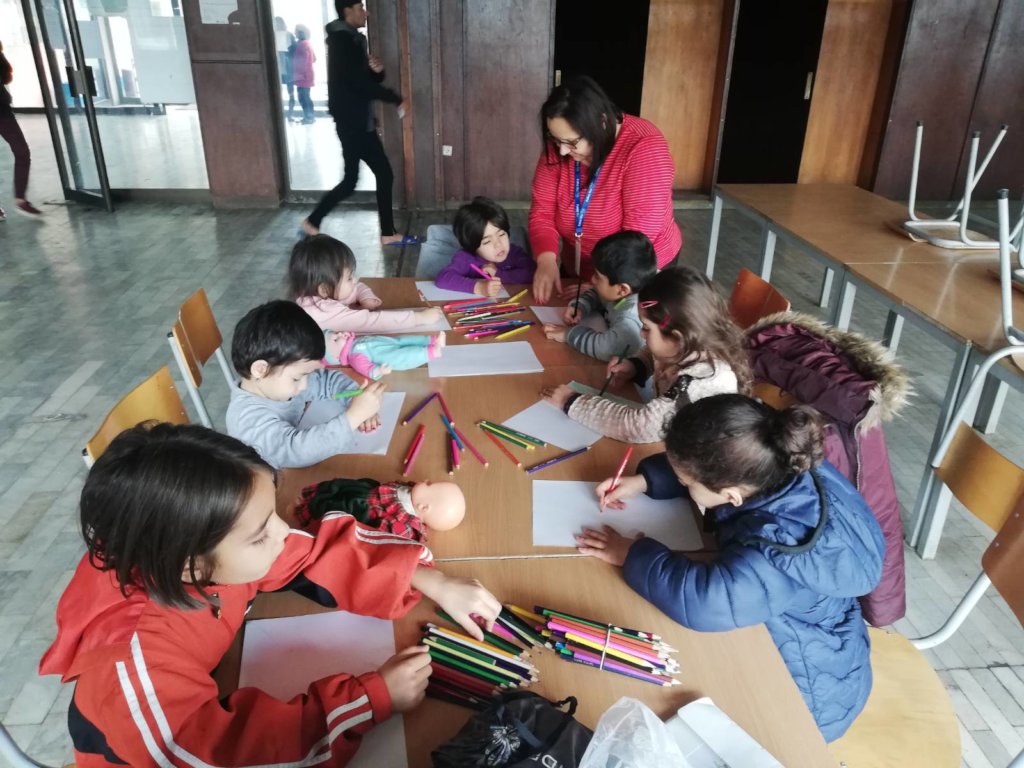 Over the past three months, at any given time of day, there were over a thousand people in camps in the south of Serbia, coming from Afghanistan, Bangladesh, Iraq or Palestine, amongst others.
Many of those arriving have young children with them in tow, who are shy, scared and terrified of their new reality, having been forced to escape from war stricken, famine or natural disaster stricken areas. And they need our help. On our part, we have been trying to help them through psychosocial workshops, small gifts such as toys or books and giving them opportunities to learn the language and mingle with local children.
After school programs are essential to bringing things back to normalcy for young children. Our coordinator that provides psychosocial help to children and families, says that mothers and children take any chance they get to play with others. As the temperatures are low, children are forced to stay indoors and entertain themselves with coloring books and observing the world around them, drawing what they see. These moments are also useful to teach children some basic Serbian phrases, allowing them to build language skills.
Disasters or conflicts leave severe psychosocial consequences. While the emotional wounds may be less visible than physical destruction of homes or material possessions, it often takes far longer to recover from emotional impact. Any sort of help that brings normalcy into the lives of children is essential for them in this period. Hanging out with peers, drawing and learning are all activities that help them cope and better understand their new reality, while preventing additional distress.
Please consider donating. It helps the children immensely and allows us to continue our programs. Majority of our donations come from the generosity of individuals who donate less than $50 a month. This Little x Little campaign (March 23-27) any individual donation up to 50 USD will be matched 50%. Not only that, your donation can go even further as every new recurring donation is matched 100%!
We want to be able to continue to offer psychosocial help to families in refugee camps. The only way to do so is through philanthropic generosity of our community. So please consider donating and helping us continue our programs.
If you are unable to donate, please consider sharing our story with your community of friends and acquaintances and starting a fundraiser. Don't forget to get in touch with us on Facebook or Instagram, we would love to hear from you!
With love,
Pomoc deci team
Links: