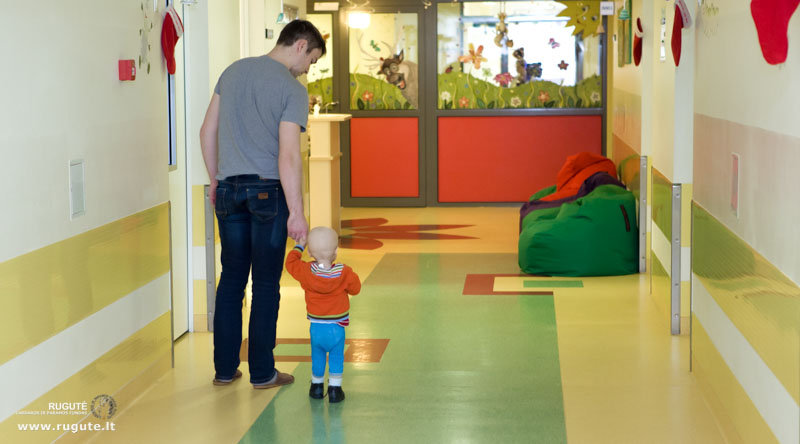 Report (December 2016, January and February 2017)
During the months of December, January and February, Rugute provided monthly and non-recurring charity of 3,600.00 Eur to the families who used this money to purchase necessary medical care and food supplies and to cover other costs that they could not have avoided due to their child's disease (for example, travelling costs). The money also helped the families to improve the psychological well-being of the children.
The Fund helped to purchase specific medications that are needed by individual childhood cancer patients but are not State-covered or not supplied in Lithuania at all. In order to ensure that the proper treatment is administered to the little patients, the Fund bought:
medication Avastin(cost: 6,541.56 Eur);
medication Temozolomide 100 mg and 20 mg (78 items) (cost: 3,372.94 Eur);
medication Puri-Nethol 50 mg (3 items) (cost: 167.91 Eur).
Rugute bought a multifunctional printer / copying machine for the Children's Oncohematology center of Vilnius Children's Hospital, aiming to improve working environment for physicians and doctors. The printer / copying machine cost 1,394.72 Eur. The Fund also bought 10 new comforters and 5 duvet covers for the young patients (total cost: 523,75 Eur).
During the past three months, Fund Rugute purchased some important medical supplies for Children's Hematology Unit of Klaipeda Children's Hospital, under their request: a volume infusion pump, a stand for the pumps and some infusion systems. The pumps and infusion systems are used to administer medications, physiological fluids and glucose solutions intravenously. Children's Hematology Unit of Klaipeda Children's Hospital provides medical aid and treatment to those children with oncological diseases, who live in the Western part of Lithuania. Often, when the child comes home after an intense course of chemotherapy, it is necessary to administer infusions of liquids and / or medicine, or blood transfusions to that child, in order to keep him / her in a fair health condition. Thanks to the Children's Hematology Unit, children and their parents do not have to go to Vilnius or Kaunas hospitals and endure a hard and lengthy trip. The financial value of the support provided to Klaipeda Children's Hospital is 2,490.18 Eur.
For the past three months, Rugute was also covering the maintenance costs of Rugute's Home, the only facility in Lithuania that provides temporary accommodation to the young cancer patients and their family members, free of charge. Having found shelter in these premises, children with oncological diseases are able to have a break from their treatment and from being in the hospital. Rugute's Home allows their family members to get a temporary accommodation while visiting children in the hospital. The total maintenance cost of Rugute's Home in December, January and February was 4,700.64 Eur.
A few years ago our Fund contributed to the idea of Eugenijus (father of a child with oncological disease) – to install aquariums at the Children's Clinic of LSMU (Kaunas University Clinics). The hospital environment causes stress to children and depresses their parents who spent day after day looking after their sick children. It is proven that stress can make treatment less effective. On the other hand, pleasant atmosphere is especially important to children who spent long months being hospitalized. The aquariums are known to create a calming and stress-reducing atmosphere. We allocated 143.29 Eur to renew the aquariums (to purchase new fish).
On the 9th of December, 2016, five friends from Sweden arrived to Lithuania to continue on a beautiful Christmas tradition. They brought gifts to children with oncological diseases. Every time I come to Lithuania and meet those sweet children, I realize how lucky and fortunate I am. There are people arround us that have not been so lucky. I am happy to be able to provide at least a little happiness to them, - says Stefan Essperson, one of the beginners of this support campaign.
Dear Donors of GlobalGiving, thank you for your contributions and for staying in touch with our daily activities. It is so good to know that we are not alone in our fight with malignant childhood diseases. God bless you all!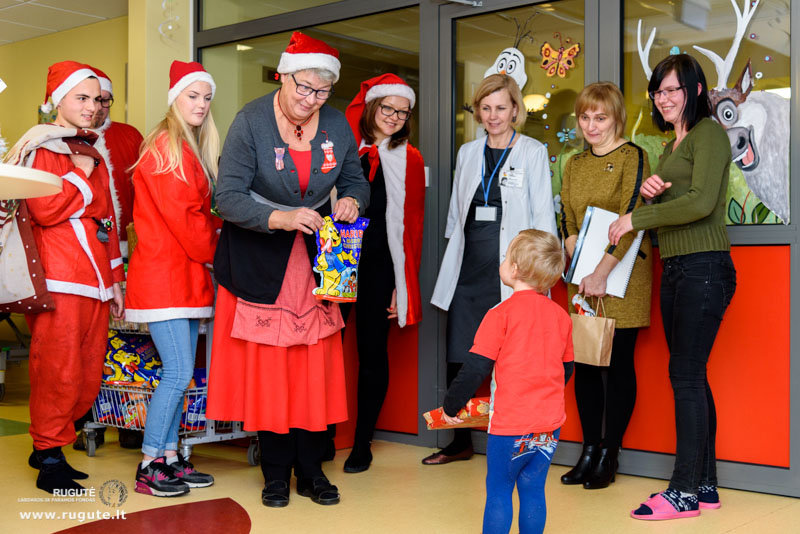 Links: