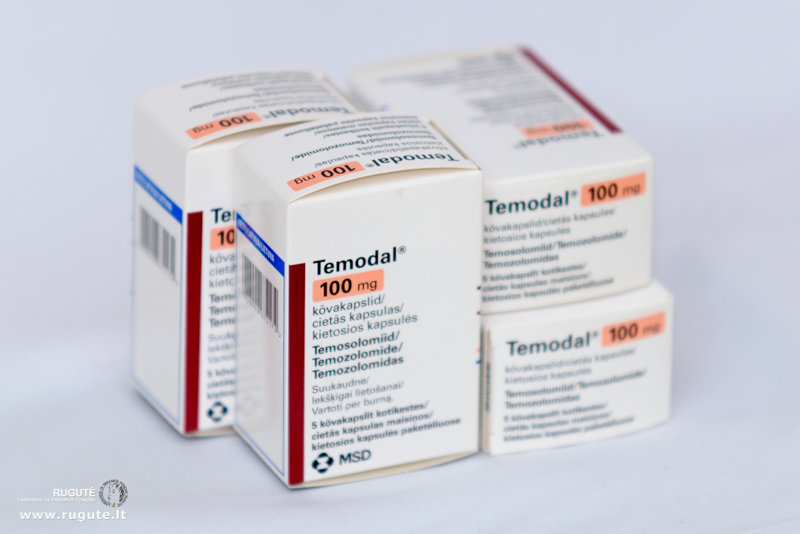 Report (September, October and November of 2016)
As you already know, Childhood Cancer Fund Rugute provides support to families raising children who have been diagnosed with oncological diseases. The support, among many other things, includes financial assistance, purchasing medications and medical care supplies that are necessary to the children. During the months of September, October and November, 2016, the Fund provided monthly and non-recurring charity of 7,000.00 Eur to the families who used this money to purchase necessary medical care and food supplies and to cover other costs that they could not have avoided due to their child's disease, such as travelling costs, etc. The money also helped the families to improve the psychological well-being of the children.
The Fund helped to purchase specific medications that are needed by individual childhood cancer patients but are not State-covered or not supplied in Lithuania at all. In order to ensure that the proper treatment is administered to the little patients, the Fund bought:
Temodal 100 mg for Vladimir C. (cost: 503.16 Eur).
Avastin for Kiril V. (cost: 4,782.64 Eur).
Temozolomide Teva 100 mg (43 packages) and Temozolomide Teva 20 mg (9 packages) for Vilte P. and Agne V. (total cost: 4,516.67 Eur).
Our Fund continues to take care of emotional and psychological well-being of the little patients during treatment. Therefore we purchased 3 items of long-term central venous catheters. These catheters ease the procedure of administering drugs to little children, allowing them to avoid pain. The total cost of the catheters was 947,43 Eur.
The Fund also purchased special mouthwash solutions AftaClear and Anaftin for 375.72 Eur. These solutions help the little patients to get over the most common side effect of chemotherapy – mouth ulcerations that are known to worsen both physical and psychological condition of the sick child. Thanks to these solutions, children are able to eat without suffering too much pain.
As we have mentioned many times before, it is not only physical treatment that matters, but also emotional and psychological health of the child. When a child is playing, he/she is able to forget the pain he/she has experienced during treatment and medical procedures. Therefore we used some of our donations to renew the Game Room of Oncohaematology Center of Vilnius Children's Hospital, by purchasing toys and games for 1,834,65 Eur. We did this upon request of physicians and the psychologist who works with the little cancer patients.
Fund Rugute has been making children's wishes come true. Two adolescent cancer patients, Sofija and Ignas, wished for personal e-readers. Both teenagers are now in isolation at Bone Marrow Transplantation Unit, going through autologous bone marrow transplantations. The electronic readers are much more hygienic and safer to use than regular books, because they are easier to disinfect and it lessens the risk of infections. The e-readers cost 256.08 Eur. Also, Ignas, who loves not only reading, but also taking pictures and creating videos, has been dreaming of a brand new camera. Having found out about this boy's wish, we bought a Canon G3X camera for him (total cost: 886.92 Eur).
The Fund reacted to the physician's request to finance immunotherapy for seventeen-year-old Liveta, who has been fighting with one of the most malignant diseases for more than a year now. Although immunotherapy is widely administered in modern world, this treatment method is still very new in Lithuania. Aiming to enable this kind of treatment for Liveta, the Fund allocated 6.050,00 Eur for it.
For the past three months, Rugute was also able to continue covering the maintenance costs of Rugute's Home, the only facility in Lithuania that provides temporary accommodation to the young cancer patients and their family members, free of charge. Having found shelter in these premises, children with oncological diseases were able to have a break from their treatment and from being in the hospital. Rugute's Home allowed their family members to get a temporary accommodation while visiting their children in the hospital. The total maintenance cost of Rugute's Home in September, October and November was 4.668,41 Eur.
We aim to help the children who have already reached remission, fully recover from the disease and the treatment. It is obvious that in order for their bodies and souls to get better, it is crucial to provide them with both active and passive recreation, new experiences, joyful adventures and new friends. Positive emotions free their minds; encourage them to enjoy every single day and to discover the world around them.
We were very happy to receive an invitation from Jurga and Fredrik Gotlund, who offered us to implement a project Rehabilitation and Recreation of Childhood Cancer Patients together, by bringing our children to Mallorca, Spain, for a week of vacation. During 2 years, 30 children who had been diagnosed with oncological diseases in the past, and their family members (in total – 71 person), had a recreational rehabilitation in Can Fanals property on the warm Mediterranean island of Mallorca.
10 more children and their family members went to Mallorca this fall. Children enjoyed extreme water sports – jumped off the cliffs, rode on the rubber tire tied to a speedboat, had fun at a local water amusement park. Children also visited Palma Aquarium, Campanet caves and the narrow streets of Palma and Alcudia oldtowns. The total cost of this trip was 11.219,86 Eur.
On the 29th of November, Fund Rugute celebrated its 12th anniversary and, together with Nacionalinis kraujo centras, invited everybody to the voluntary blood drive Share a Droplet that takes place in Rugute's Home twice a year. Share a Droplet is a wonderful and positive blood donation campaign, where one can give some sincere attention to a sick human being and to save his/her life in an easy and rewarding way.
We would like to give a loud and sincere THANK YOU to all of our loyal and loving donors on GlobalGiving. Children are getting better and happier because of you. They suffer less pain and experience more positive things than they would experience without your help.