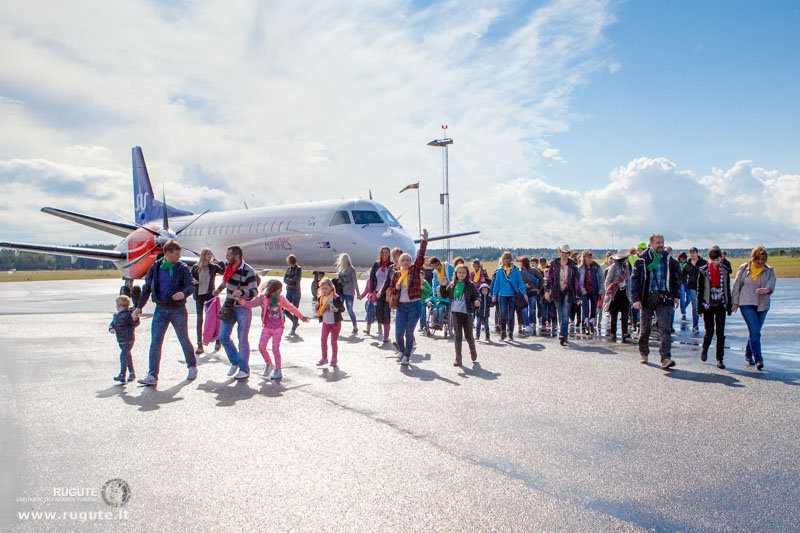 Another three months have passed, and we are happy to report about what has been done during those three months, by the optimal use of the funds that the kind people donated to Childhood Cancer Fund Rugute via GlobalGiving.
Our Fund continued supporting families with children that have been diagnosed with oncological diseases. During the months of January, February and March of 2013, the Fund weighed the importance of financial needs that such families had addressed in their requests for support, and then provided both monthly and non-recurring charity of 20.000,00 Lt to them. The families used this charity money to purchase necessary medical care and food products, and were able to cover traveling expenses and other costs that they could not have avoided due to their child's disease. The money that the Fund provided to these families ensured a better physical and psychological (emotional) state of the little cancer patients.
Too, a part of the money that the Fund receives via GlobalGiving is allocated to one of the most important missions of our organization: to improve treatment possibilities and hospital conditions for Lithuanian childhood cancer patients.
During the last three months, the Fund was able to purchase some necessary medication:
Following the doctor's request, in order to continue the effective cancer treatment by the medicine Temozolomidum, the Fund purchased a quantity of Temozolomidum for one teenage cancer patient. The total cost of the medicine Temozolomidum was 3.330,00 Lt;
The Fund also purchased a quantity of the medicine Exjade 250 mg for the price of 1.668,83 Lt. Cancer patient Andrius needs a constant intake of this medication in order to reduce the excess amount of iron that his body has been accumulating since the bone marrow transplantation and multiple blood transfusions.
The donors of GlobalGiving also enabled a young cancer patient, Juste, to receive a very important Positron Emission Tomography (PET) scan, performed at the Nuclear Diagnostics Center in Bydgoszcz, Poland. PET scan is the most advanced nuclear medical imaging technique that provides comprehensive information on how lively and how widely spread the cancer cells are.
In the past three months, Rugute provided crucial medical equipment and other necessary items to the two major hospitals in Lithuania that treat childhood cancer patients:
infusion systems (500 items) and transfusion systems (100 items) that are used to administer medications, physiological fluids and glucose solutions intravenously. Total amount: 3.049,20 Lt;
long-term central venous catheters (4 items) and needles AIG Surecan G20 (60 items). Total amount: 4.239,94 Lt.
Young oncohematology patients experience a very difficult childhood compared to healthy children, as they are often isolated from their family and friends for a very long time. Many of these children are only able to communicate with their siblings and friends via internet, and Rugute provides moments of joy to these children by giving them computers. Recently, the Fund bought a new personal laptop computer for one more child with cancer (cost: 2.148,00 Lt.) The kind donors of GlobalGiving will be happy to know that they have contributed to making the sick child's dream come true, as this child had been dreaming about having his own computer for a long time.
The Fund also bought two new laptop computers for the Game Room of the Oncohematology Center of Children's Hospital in Vilnius (total cost: 4.497,00 Lt). These two computers will be available to all of the children that are treated at the Children's Oncohematology Center. The Hospital Game Room is a place where little ones can play and engage in activities they love, and use the internet to communicate with their far-away friends.
Finally, the Fund has been succesfully covering all of the maintenance costs of Rugute's Home, the only facility in Lithuania that provides temporary shelter to the young cancer patients and their family members.
The team of Childhood Cancer Fund Rugute is very happy to be a part of GlobalGiving and, as a consequence, to be able to ease the lives of sick children in Lithuania. Because of all of the kind people who donate money to our organization via GlobalGiving, more than a hundred families receive help in their gruelling fight with malignant diseases. Thank you for your generous donations and for being with us!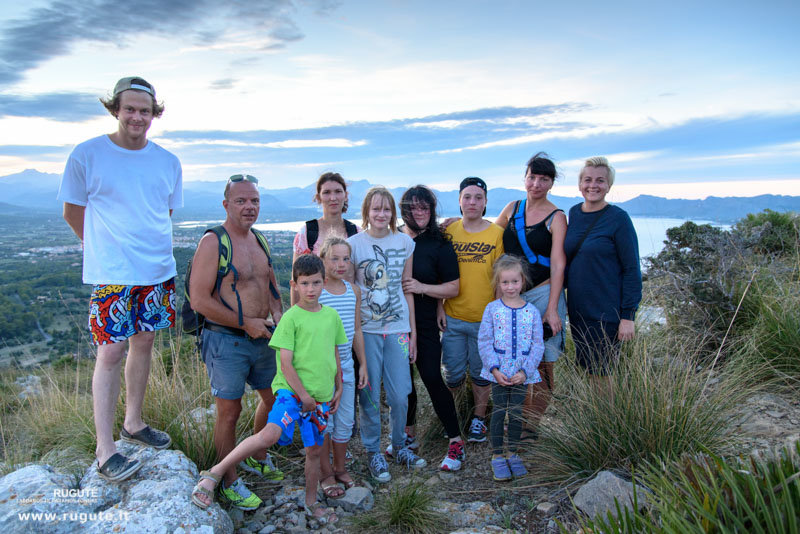 Links: