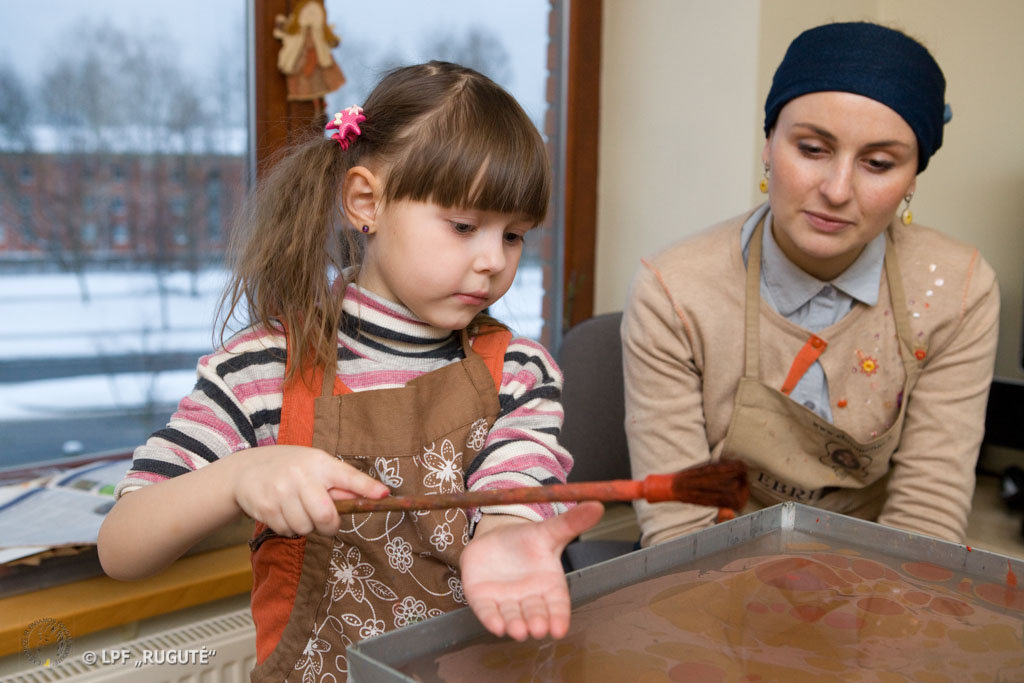 Thanks to all of the kind people who provided financial support to Chidlhood Cancer Fund Rugute via GlobalGiving, our fund continued supporting families that are facing financial hardships because of their children's oncological diseases. During the months of October, November and December of 2012, the Fund estimated the importance of financial needs that such families had addressed in their requests for support, and provided both monthly and non-recurring charity of 42.300,00 Lt to them.
Fund has been continuously working on its major goal – to improve treatment possibilities and hospital conditions for Lithuanian children with oncological diseases. Following the doctor's request, the Fund purchased 5 quantities of antifungal medicine Noxafil 40mg/ml. The total cost of the medicine Noxafil was 14.323,27 Lt.
The Fund also purchased a quantity of medicine Exjade 250 mg for the price of 868,83 Lt.
In order to ease the severe pain and discomfort the little patients experience from having multiple mouth ulcerations, the Fund purchased 2 quantities of mouthwash solution Caphosol and a quantity of mouth gel Gelclair. Both of these purchases together cost 1238,35 Lt.
The Fund also financed transportation of one young girl with cancer, from Gdansk (Poland) to Children Diseases Clinic in Vilnius (Lithunia), by an ambulance car. The transportation cost 5000,00 Lt.
During the months of October, November and December of 2012, Fund Rugute was able to provide some crucial medical gear and other necessary items to the Oncohematology Unit of Children Diseases Clinic of Kaunas Clinics:
Long-term central venous catheters (6 items) and needles AIG Surecan G20 15 mm (270 items) for 7426,98 Lt.
Infusomat tubes (500 items) for 2541,00 Lt.
Enteral feeding pumps Kangaroo ePump (2 items) and enteral feeding bags (30 items) for 6533,10 Lt.
Universal wheelchairs (2 items) for 1660,45 Lt.
A desktop computer and a monitor for 3161,86 Lt.
In December, 2012, there were two significant events, both of them traditional to Fund Rugute:
On the 1st of December, 2012, the Fund invited everybody to attend the 9th voluntary blood drive Share a Droplet. The voluntary blood drive Share a Droplet that provides an opportunity to give hope to sick people, takes place in Rugute's Home twice a year. This time, the informational bone marrow donorship campaign, Be Good, was represented at the blood drive. During the blood drive, anyone who wished to become a potential bone marrow donor was able to register with the bone marrow donor registry. The 9th voluntary blood drive was a success: 45 donors gave blood, and 16 potential bone marrow donors were added to the bone marrow donor registry.
From the 6th to the 9th of December, Rugute's caring friends from Sweden (also known as Swedish Elves) were visiting children with oncological diseases in Lithuania. Six times in a row, right before Christmas, they have been visiting the little patients in Lithuania, and giving them gifts that the Swedish students had prepared. This time, the Elves did not only visit children in the hospitals, but also in the children's homes. On the 6th of December, they visited children in Kaunas City, and on the other days – children in Vilnius City. On the 8th of December, Fund Rugute invited children to come to Rugute's Home and to spend a Saturday afternoon together with the Swedish Elves, where the Elves and the children had fun learning the painting-on-water technique, ebru. Those wonderful Christmas visits provided lots of joy to children with oncological diseases and their parents. As usual, Fund Rugute took care of the Swedish guests during their stay in Lithuania.
Needless to say, that with all the financial support received via GlobalGiving, the Fund has been able to cover maintenance costs of Rugute's Home , the only project in Lithuania that provides temporary shelter to the little cancer patients and their family members.
Once again, looking back at the last three months, we are at peace, knowing that you, our kind donors, and our Fund, together, were able to do important things in order to ease the reality of sick children. We are immensely thankful to all the people who donated money to Lithuanian children with cancer via GlobalGiving. Thank you for being so kind and generous to us and for giving so much to our little ones.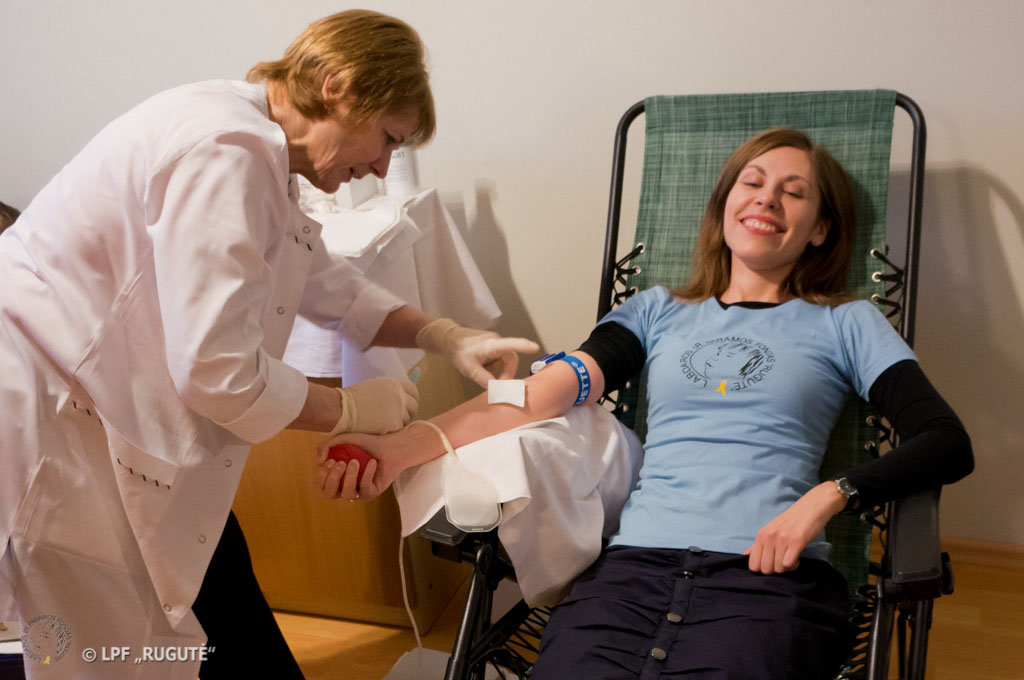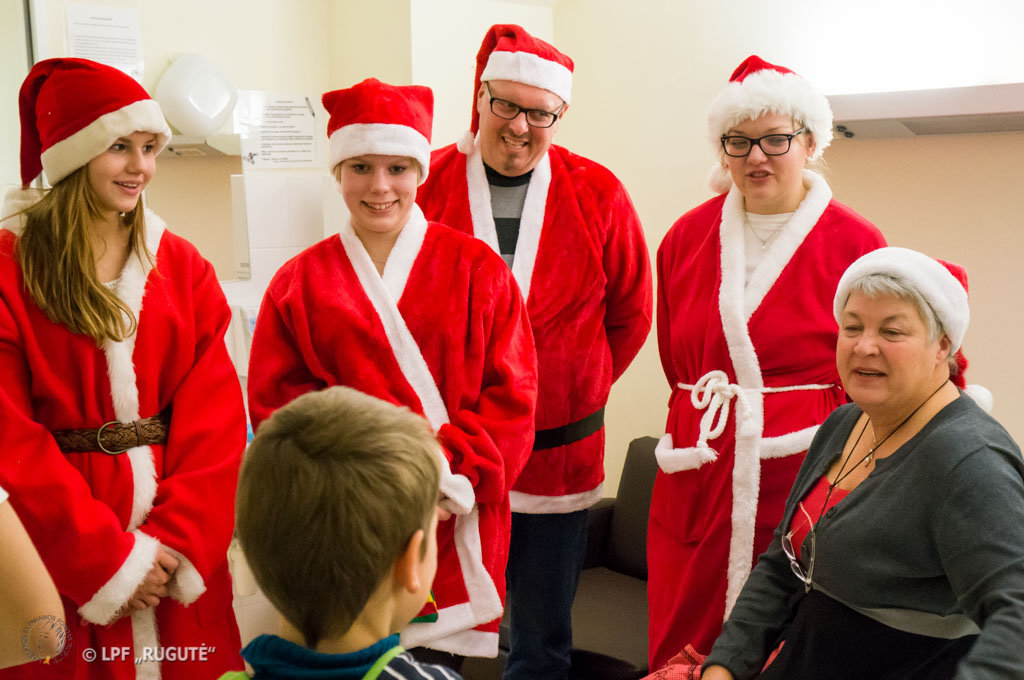 Links: