Project Report

| Apr 14, 2021
Thank you for helping poor women
By Dr. Vincent paul | Director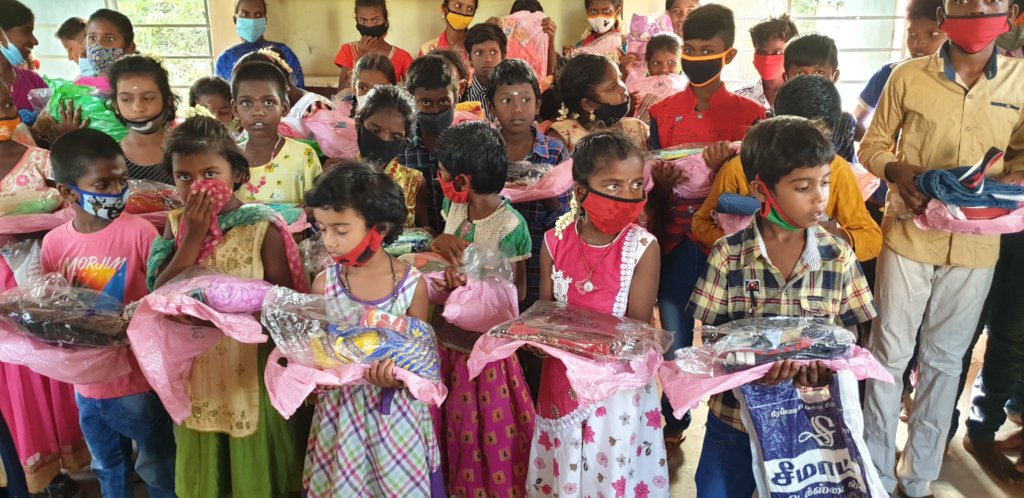 Dear Donor/ supporter !
CHHASE & our staff & our beneficiaries, hope you and your family stay safe and healthy.
Your generous support helped us to save our beneficiary and their families from the spread of pandemic and enabled us to provide sanitizers, masks, glouses,soaps and mainly food groceries to keep them without starvation during COVID-19 pandemic.
Elections in Tamil Nadu.
The sixteenth legislative assembly election of Tamil Nadu was held on 6 April 2021, to elect representatives from the 234 constituencies in the Indian state of Tamil Nadu. The poll is the state's first assembly election after the demises of the two most prominent Chief Ministers in its modern history, J.Jayalalitha and M.Karunanidhi, who had died in 2016 and 2018 respectively. The term of the state's current fifteenth legislative assembly will conclude on 24 May 2021. CHHASE created awareness to all to vote for right candidate.
New Dresses to tribal children.
On 10th april, we have distributed new dresses to tribal children. All the 100 tribal children are happy to receive their new dresses, who are otherwise left to wear shabby clothes.Their parents also happy and promised us to send their children to our after school education centres and to main schools.
With your timely support, CHHASE helped them with ration kits twice and we provided clothing during lockdowns.
A small note about Tribal people.
The tribe numbers around 215,000 spread across three states: 189,621 in Tamil Nadu, 23,721 in Kerala and 10,259 in Karnataka. Those in Karnataka are named Iruligas. The Irulas are mainly concentrated in northern Tamil Nadu: in a wedge extending from Krishnagiri and Dharmapuri districts in the west to Ariyalur and Cuddalore districts in the south and Tiruvallur district in the north. Small populations live in Coimbatore and Nilgiris districts and were classified by Thurston as a different population. In Kerala, the Irulas are in Palakkad district, while in Karnataka they are concentrated in Ramanagara and Bangalore districts.
Cattle-breeding is main source of income. Wild resources like honey, firewood and the like are also collected. The main occupation of the Irulas has been snake and rat catching. They also work as labourers (coolies) in the fields of the landlords during the sowing and harvesting seasons. Fishing is also a minor occupation. The original occupation of these people was rat and snake catching. Since the abolishing of snake catching by the Indian Government, the community had to abandon their migratory lifestyle and make their living among the suspicious mainstream society. The community has settled down in the outer edge of various villages, trying to make their living in as daily laborer in the fields, bonded labour in rice mills. Since, they do not have education and relevant livelihood skills.
CHHASE thanking all our monthly recurring donors. Such donations are our strength and it is pushing our projects to success.
We have to stand firmly against corona virus to protect our country & entire world from it.

We would love to hear your feedback, comments & Suggestion on our program.
Best Wishes,
Team CHHASE India.....