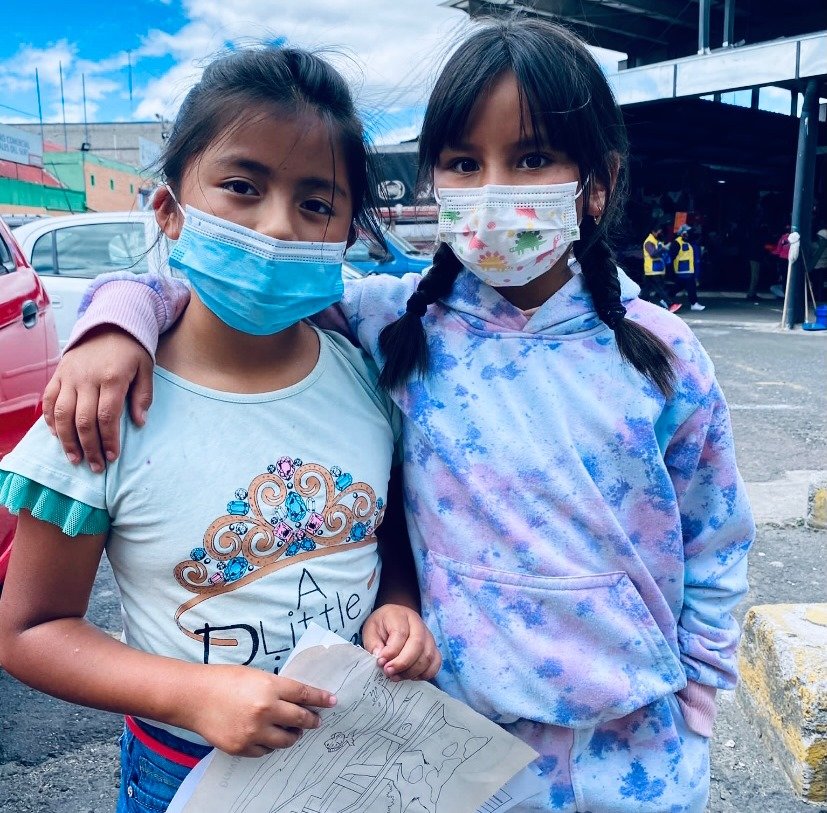 As outreach activities have resumed over the summer in the markets where UBECI holds its playgroups, the focus of UBECI's social workers and psychologists has very much been on campaigns to help the children and their families with the many challenges they are facing, challenges heightened by the continuing impact of COVID.
Today we would like to share some of these activities with you.
Over the summer, the Health and COVID Prevention Campaign provided the most disadvantaged families with a bio-security kit, including face masks, sanitiser and wipes. In parallel UBECI continued its workshops informing families about steps to take in case of COVID infection and explaining that many of the 'miracle' remedies touted by some, such as the use of Clorox, would actually harm them and not help against COVID.
The ongoing Emotional Support Campaign focuses on listening to the fears and challenges the children and their families face every day, making them feel that they are not alone and strengthening social and solidarity ties. For these families, poverty and the lack of opportunities and education have always been the greatest obstacles to a better life, with COVID robbing them of the little faith and hope they had left. This campaign also includes 'a school for child carers' to help aunts, uncles, older brothers and sisters, who are now, from one day to the next, finding themselves having to take care of a younger niece/nephew or sibling who has lost their parents to COVID.
UBECI started a series of information talks to discourage 'Coyotage', ie. people smuggling to the USA. This phenomenon already existed before COVID appeared but has grown exponentially with the 'coyotes' exploiting the desperation of poor families who sell the little they have or indebt themselves even further to pay the smugglers to get a family member to the USA. Many of those who embark on the journey disappear or perish on the way. UBECI's talks share photographs and reports of the risks involved and stress the physical and economical losses endured by falling prey to the 'coyotes'.
UBECI are also supporting the families in their effort to return to a more 'normal' life in spite of COVID. They have organised clothes and shoe collection campaigns providing these donations to the families most in need. They have also re-started the end of month birthday celebrations for the children in the markets to support them with their emotional health through these very difficult times.
The above are only some of the essential areas of work that UBECI has embarked on in addition to resuming the playgroups in the markets. Some of the other issues they have been focussing on with the children and their families include identifying and addressing domestic violence and anger management, the importance for children to return to school, preventing depression and the risk of suicide amongst the children.
Thank you all for your continued support. It is invaluable.