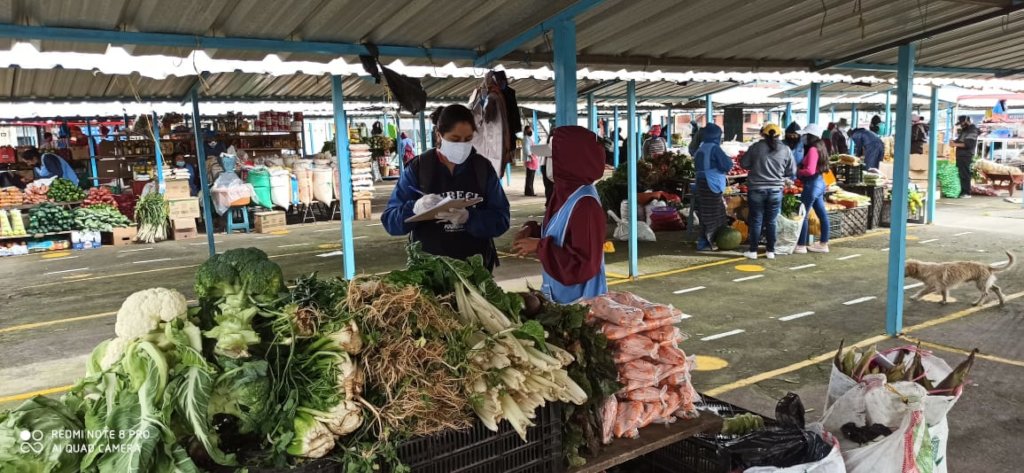 In Ecuador, like in many other Latin American countries, COVID continues to wreak disaster disrupting lives and livelihoods. Many say that cities such as Quito are fast reaching herd immunity, as the need to return to work, in particular for the poor in the markets of Southern Quito, who would otherwise not be able to feed their families, trumps the fear of contracting the virus. There are no furlough or state financial support schemes in Ecuador…
School education continues online. WIFI, a computer and a printer are must haves for online schooling to work. Most of the poor children supported by UBECI have no computers or printers, and at times no WIFI either. Quarrelling with their parents and brothers and sisters to 'attend' class on a mobile phone results in many children not being able to access classes. Even if they can, many struggle to keep up, as their parents, often illiterate, cannot assist. In these circumstances the children's difficulties lead to demoralisation and depression, which, coupled with strong parental pressure to help with work in the market, has led to a majority of these children deserting school, reversing in one stroke the last 10 years of success in making school accessible to all in Ecuador. Their psychological wellbeing has also been impacted by a dramatic increase in domestic violence and abuse.
UBECI and the round 700 children they assist have not been able to return to the market playgroups. The organisation has found other ways to assist the children and their families. UBECI's social workers visit the markets three times a week, talking to the children and their families about their problems and helping with homework. The educational psychologist also supports children who are affected by psychological and physical abuse, visiting them at home or helping over the phone.
UBECI is also piloting a creative project, drawing and writing children's stories with characters the children can relate to and sharing these with them in their weekly rounds. These serve as a bridge to connect with the children through stories they enjoy, using these as a way to encourage the children to read, to reflect on the content, to share their worries and fears. Initial results are encouraging and UBECI plans to roll out the project across all the markets they serve, as another valuable route to support the children's education and wellbeing.
UBECI and its staff continue to play a life changing role for the 700 children and families they assist, now, during the COVID tsunami, more than ever.
An enormous thank you to all of you for your continued support of ViaNiños and UBECI. Your assistance has been invaluable in a really challenging year for raising the funds necessary to continue working to offer a brighter future to children in Ecuador.