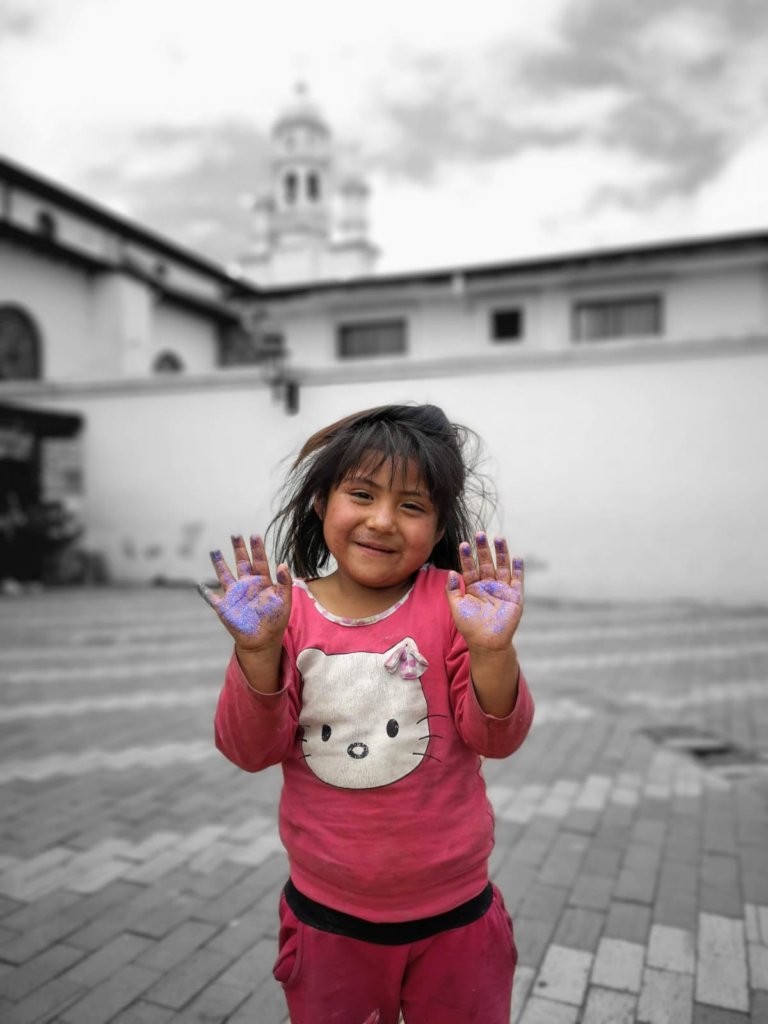 Thank you again to you all for your continued support of ViaNinos and UBECI and helping us to pay for the salary of an outreach worker providing vital support to working children in the markets of Southern Quito.
One of the main tasks of the UBECI outreach workers is to encourage the parents of the children working in the markets to enrol and keep their children in school. This is a real challenge for these families as they struggle to put together the money to pay for basic school needs and to help with homework, as many parents are illiterate.
UBECI's social workers are key to providing much needed support and encouragement to make sure the children don't drop out of school, helping them with school work when they attend the UBECI playgroups in the markets.
Earlier this year, ViaNinos was also able to help UBECI by providing 80 new school bags and kits thanks to our collaboration with the organisation School In A Bag. The children have benefitted not only from having all the items they need for their school and homework, but they also enjoyed a bit of a motivational boost, as illustrated in the story below!
While the UBECI staff were distributing the School In a Bag backpacks, one of the children's mothers came rushing over and to thank them for the school bag and stationary. She said her son's backpack was broken and unusable and he had asked her for a new one. She told him that she couldn't afford to buy a new one, but that he should have faith and ask God to give him one. He told his Mum that he was asking God for a new backpack. When he received his school bag, he jumped for joy and ran to his Mum saying. "it arrived! my present that I have been asking God for!"
If you would like to continue supporting the project you may want to consider setting up a recurring donation. Even 5-10 pounds a month would make a difference!