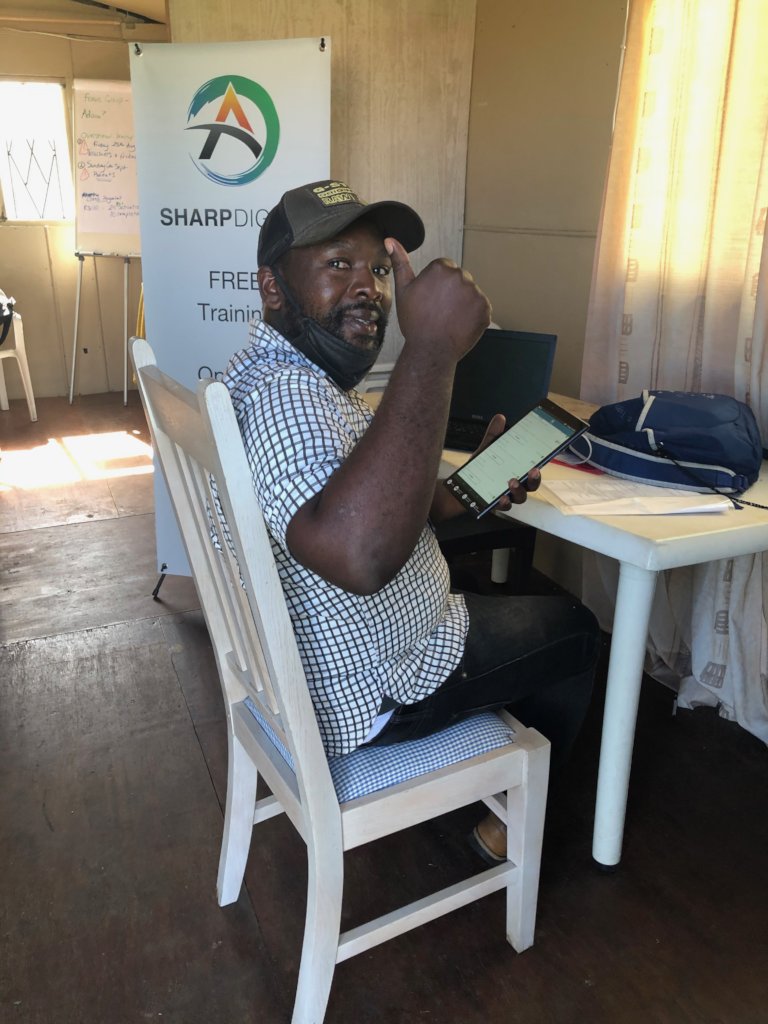 Hi supporters and friends
We are heading fast towards the two year anniversary of our organization. It was two years ago this month that we discussed the vision of creating mobile-based digital literacy courses for those who are not connected to the Internet or are struggling to use it. Since then we have tried out the concept in the community, moved and developed our courses so they work on smartphones or tablets. And now we are happily part of the EduMe family and using this fabulous micro-learning tool to open digital doors for 100s of young adults in South Africa.
Our latest news is:
1. Our new project in Sterkstroom in the Eastern Cape. One of our lockdown learners was so impressed with our courses, he is now promoting them in his community. He has already signed up nearly 50 learners and he has recently started using part of a community centre and providing internet and support to those who do not have a smartphone of their own.
2. Survey on digital in Zwelihle, Hermanus. We are running a small survey in the community in Zwelihle, Hermanus in the Western Cape. This is a pilot project designed to build awareness of what we are doing in the community, to potentially recruit learners, and to get some insight into digital access, skills and attitude in the community at the same time. There is a small team of volunteers who are keen to get involved and we are training them up to be the best enumerators.
3. Project with the Hermanus Red Cross. In addition to the digital survey above, we will also be running a short data collection project to help those involved in food distribution during this challenging COVID period collect the key information they need to demonstrate what they have been doing. The Hermanus Red Cross has donated SHARP Digital some money to help us do this. We have created a new course to support those who will be doing the data collection: COLLECT, SAVE and USE. AND we will be building the digital skills of more people in the community at the same time.
The one thing that holds us back is a lack of money. You can't change peoples' lives on thin air. And yet without these digital skills, many of these young people and adults are going to struggle to join the digital world that we take for granted.
We are very grateful for all your support during the last year and we are looking forward to sharing with you our progress going forward.