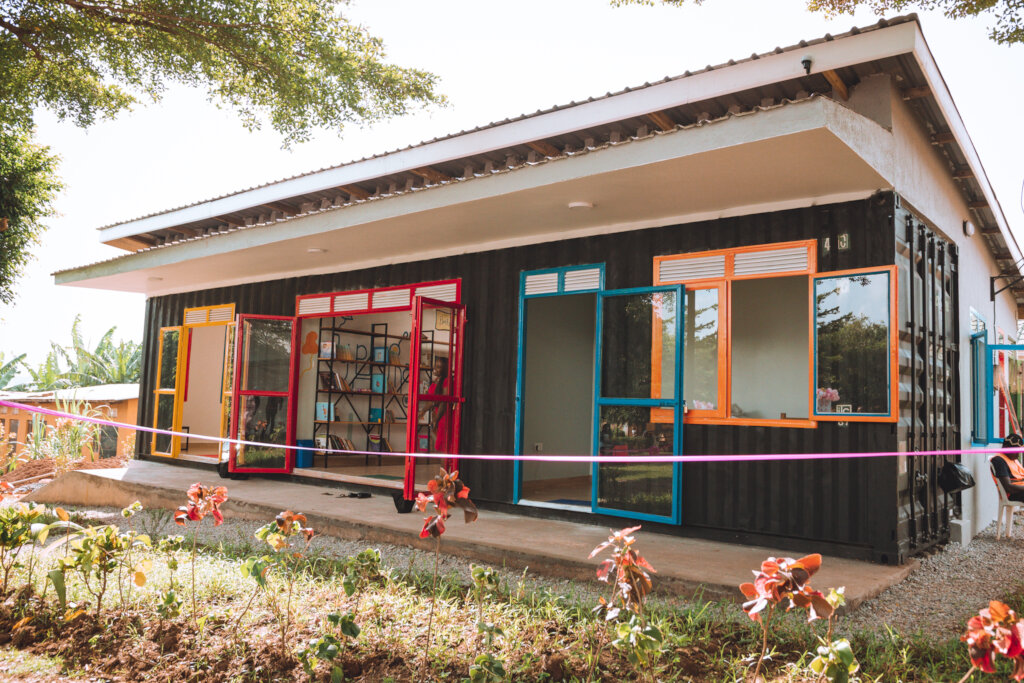 The Angaza Resource Centre is open!
This is arguably the best update we have ever had to share, for we come bearing happy tidings!
The main focus of our collective fundraising efforts for the past few years finally came to a beautiful and grand fruition; on 1st July 2023.
We officially launched the Angaza Resource Center!
It was a day of tremendous joy, representative of faith, generosity, support and hard work.
We are beyond grateful to people like you who have donated to the cause and of course GlobalGiving for the platform.
We held a celebratory event at Merowa Junior School where the center is located. Members of the community, their leaders, parents, teachers and children from the school as well as friends of 4040 graced the occasion.
It was a day spent in appreciation and merrymaking. We are still over the moon!
The biggest hurdle, which is the construction of the resource centre has been cleared, and now remains the smaller tasks of stocking the centre with more materials like laptops, books, learning aids, games, a printer, an outside play area and more.
We also plan to include educational support like teacher training and facilitators to run the programs.
To that effect, we are still fundraising in order to pay the balance owed to the contractors and also buy a few more materials for the centre.
***
Just to catch you up on the three months since our last report, we held a town hall meeting 14th May, with residents of Kibuli-Kabalagala, where two of our partner schools and the resource centre are located. The target group was parents, teachers and leaders. The primary focus was to update the community about the progress of the Angaza Resource Center as well as the roles of each representative to ensure it serves its purpose.
The deliberations were fruitful and we came away with a better understanding of our tasks and the support available.
Two weeks later, we were invited by the Local Councillor to attend a belated Mother's Day celebration and asked to talk to the mothers gathered about the resource centre.
It was an excellent opportunity given that mothers are the primary caretakers of children, as well as supporters of the education journey.
Our relationship with the community has continued to grow since we started our work under the Angaza programme and we are proud of all the work that has gone into it.
We plan to fully begin operations at the centre in the 3rd school term which begins on the 18th of September, 2023.
In the meantime, we shall be working tirelessly to ensure that the centre is adequately equipped to serve the children and community of Kibuli-Kabalagala.
Thank you for believing in us and bringing this dream to life.
We would never have been able to do it without you!
Love,
Team 4040