Project Report

| Mar 20, 2023
We found a home for the first Angaza Resource Centre!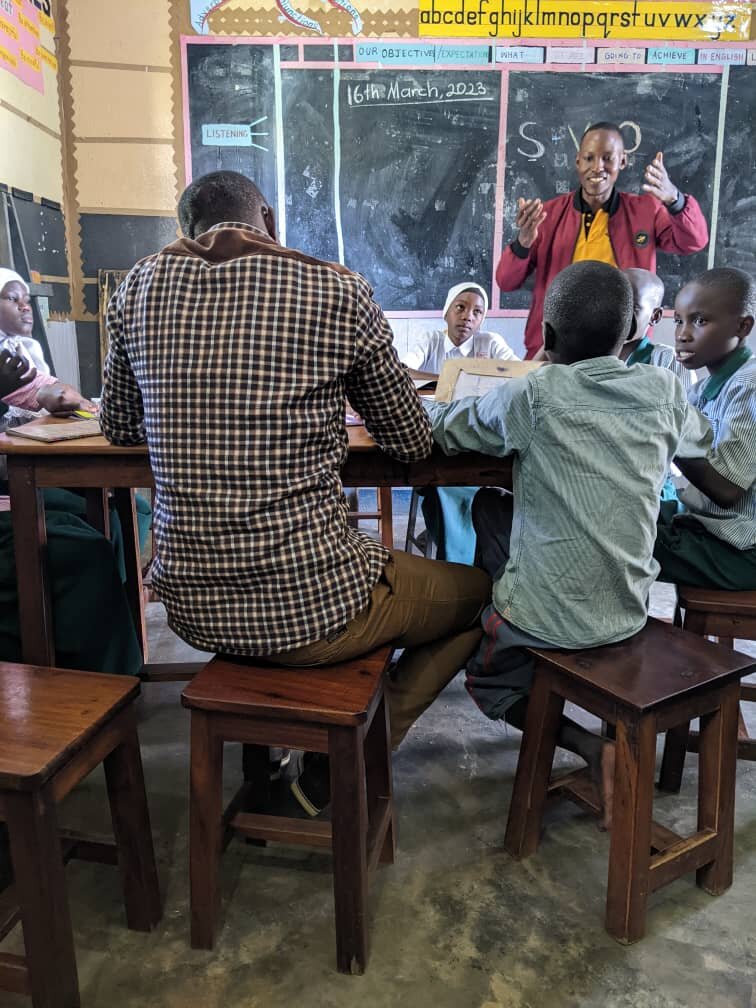 We are thrilled to announce that we found a home for the Angaza Resource Centre! We appreciate our long time partner, Merowa Junior School in Makindye for accepting to host the centre.
We have hired a contractor and construction of the centre has commenced. How exciting!
In the same spirit, we are recruiting volunteers that will support its administration and operations. We cannot wait for the forthcoming launch and look forward to celebrating this milestone with all of you. It has only been possible because of your continuous support.
As we take steps toward the launch of the centre, we also continue to benchmark similar interventions in the country to learn from their experience.
Earlier this month, we had a learning visit to the Connect Education and Resource Centre in Wobulenzi. Interacting with their model has been instrumental in streamlining the strategic planning process for our intervention. We are also hopeful that networking with such like-minded initiatives will build a foundation for further collaboration in ways that promote the growth of the Angaza Resource Centre.
We have resumed this year's activities of the Angaza Programme with children at Quentin and Merowa Junior Schools. Last year, we reached over 130 children though the programme, focusing on self-awareness and life skills. We plan to support these schools to establish Angaza Clubs this year, for the continuity and sustainability of the programme. We also hope to spread wings by onboarding new schools with similar challenges to the programme, tapping into the Angaza Resource centre as a complementary resource.
Although we have made great strides with our fundraising efforts for the resource centre, we are still in need of about Ugx 40 million ($11,000) to purchase materials such as books, computers, a printer, games and furniture.
Against this background, we are organising another fundraising event dubbed 4040 Night, on 31st March 2023 at Hilltop Naguru Gardens. Interested individuals and groups of people can participate in the fun by contributing Ugx 10,000 for quiz, karaoke, board games and other cultural activities planned for the event. In case you are in Kampala then, we shall be pleased to have your company at #4040Night.
You can also continue to donate via GlobalGiving. Look out for the Little by Little campaign slated for 3-7th April, 2023. Every individual donation of $50 will be matched by half. (If you donate $50, we receive $75)
We are immensely grateful for your invaluable contribution not only to the birth of the resource centre but also, the growth of 4040. We look forward to nurturing more of such dreams with you, as we improve the lives of the children in the communities we serve.
With Love,
Team 4040.