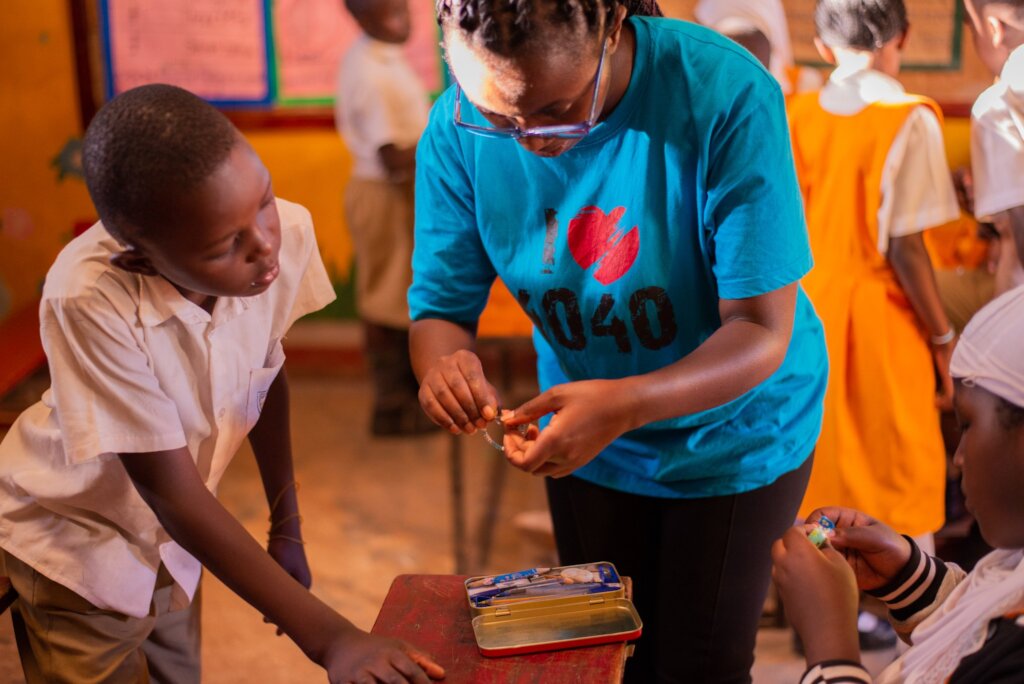 We are because you are!
In July, we teamed up with the Jinja Educational Trust (JET) for a learning visit to one of their initiatives, the St. Patrick Resource Centre. The purpose of the visit was to interact with their interventions, particularly the resource center for a first-hand experience on the processes involved in starting and sustainably operating a resource center. Lessons from this visit have been instrumental in guiding our vision as we craft plans and strategies for the Angaza resource center.
Because of the consistent kindness of our supporters, the GlobalGiving, September Little by Little donations matching campaign was a huge success. The campaign raised $3,206 for the Angaza Resource Centre, in 5 days. We are deeply indebted to you, our donors for holding this cause close to your hearts. We are also grateful to GlobalGiving for pushing us a step closer to realizing this dream for the children we serve, by matching up the donations.
In the same spirit, our friends at Qweshunga organized a fundraising event on 9th October and part of the funds raised went to the Angaza Resource Centre. We appreciate Qweshunga for loving us and everyone who participated in the event.
In the previous report, we were excited to reunite with learners in our Angaza Programme after 2 years of school closure. Second term was a success, and our volunteers were able to deliver the first module of our Angaza toolkit, which focuses on self awareness. We resumed third term Angaza activities, which focus on children's 'resourcefulness' and we are excited for the projects that children will produce from these engagements.
We are in the process of planning for the last fundraiser of the year, on Friday 25th November dubbed '#4040Night'. It is a quiz, karaoke and game night that brings together Ugandans to fundraise for a 4040 cause. We hope that this event will also push us closer to our fundraising goal for the resource center.
While all of this is happening, work is being carried out on market research to assess the viability of our intervention; consultations on construction and physical Planning; identification of potential partners and collaborators; development of monitoring and evaluation frameworks, among other strategic planning activities.
We are positive that the next few months will see us begin the construction process.
We cannot wait to share all the progress with you, as it comes to life.
With renewed thanks,
Team 4040