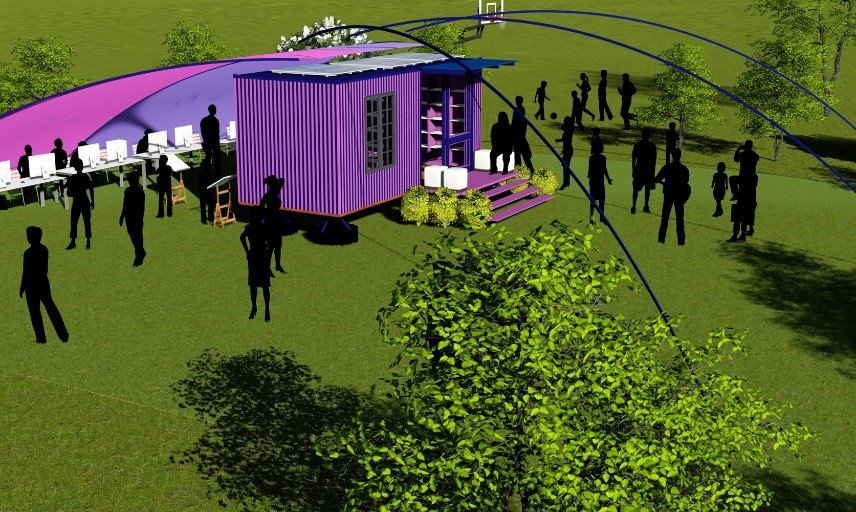 Happy New year!
It seems like only yesterday we embarked on this journey together. How grateful we are that we still have you here with us!
This month has been action packed, as we interviewed and selected new intern-volunteers for the 2020-21 period.
Over 40 amazing young people are joining us to make magic. We are concluding the on boarding process next week and then we can get down to work.
A good number of these interns will be doing the behind the scenes work to ensure we follow the right procedures as we set up the learning centre. These interns will be specifically tied to our flagship literacy program, Angaza. We are excited and scared in equal measure!
We have shared an artistic impression of what we envision, refurbished containers and some greenery for a great experience indoors and outdoors. Pretty cool right?Watch this space and we will be toasting to the real thing soon.
We truly believe this is the year!
With your support and our perseverance, it is only a matter of time.
As always, we will keep you posted.
May 2020 be fulfilling for you.
Cheers!