Project Report

| May 24, 2016
Bougainville's Green Revolution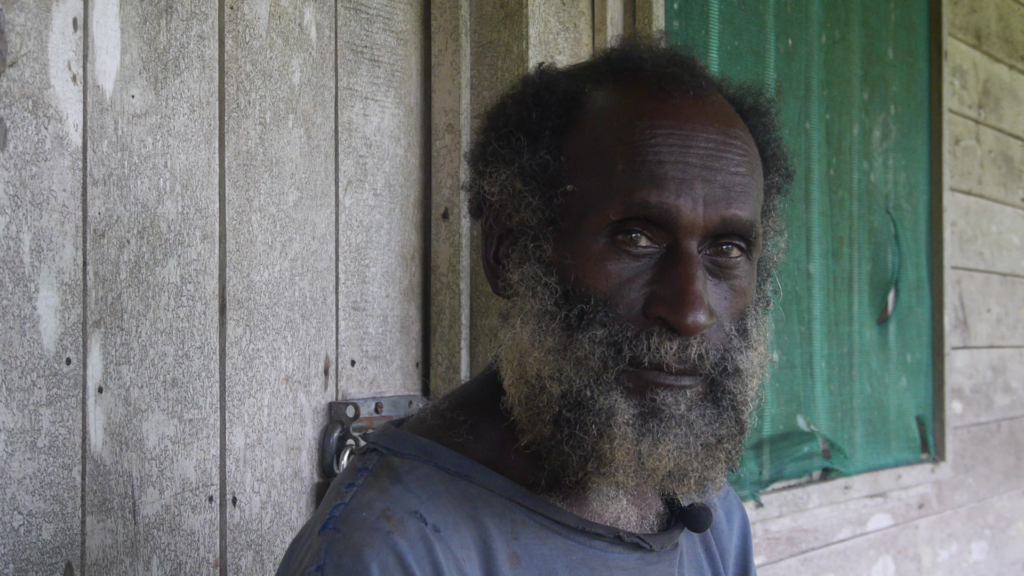 Rebuilding Our Home- Bougainville's Green Revolution
Bougainville Island is a special region in PNG and the Pacific. Coming out of a tense ten-year civil war the region is still coming to terms with peace and reconciliation within the people of Bougainville and the rest of Papua New Guinea. BRG was able to send a team to visit Bougainville this year to conduct development trainings and to document and film the story of Bruno a local man from the Paruparu area of Central Bougainville. He highlights BRG's vision and commitment to build self-reliance and sustainable development in communities.
Bruno is from Sipuru in the Paruparu area, which is, located right next to the Rio Tinto Copper Mine that was cause of a major conflict on Bougainville that resulted in the death of 20,000 Bougainvilleans.
Bruno is a forester by profession. He was living and working in the Solomon Islands but left and returned to his island home Bougainville shortly after the outbreak of what is known as the Bougainville Crisis.
After returning home he developed an Integrated Agricultural method for gardening practices to grow different varieties of food crops in a specific area. This method of gardening is necessary to retain the supply of nutrients in consistent cycle thus enhancing a constant food supply. Also Bruno has been a hero in reclaiming his people's future in replanting trees to reclaim a whole area of land damaged by wastes from the mine for more than 20 years. As part of his ongoing work in reforestation he was able to plant more than half a million trees since1989.
He established a school called The Paruparu Development Centre (PDC). The main aim of having his own school is to train people and the younger generation to continue to plant trees and encouraging Integrated Agricultural methods of gardening. His student intake varies from 35 to 50 students. His school operates on seasonal basis depending on the produce from his gardens to provide food for students when they attend trainings.
Some of the courses he teaches include; Soil Science, Ecosystems, Economy Security, and Food Security Diversification just to name a few.
His work has played an important role to encourage self-reliance thus making Paruparu a special place for food source and security during the civil war and it was the main command centre point for communication for the commanders of the Bougainville Revolutionary Army (BRA).
At present the Paruparu Development Centre has faced closure due to limited funds to improve its facilities. These facilities include two classrooms, two dormitories one each for males and females and a student mess. However, this has not stopped Bruno to spend time in his plant nurseries or check on his students in the field still planting trees and encouraging people to use the Integrated Agricultural method of gardening.
Bruno is a catalyst of change to reclaim his people's livelihood and an advocate for self-reliance and sustainable development. BRG is working with Bruno in identifying rural landowners from mainland PNG who are under the threat of climate change – and sending them to Bruno's "school" for 3 month courses in agriculture practices, that will prepare them to deal with the effects of climate change on their land and resources.
Stay tuned BRG will be posting updates and photos on the program as we move ahead with Bruno in this initiative.