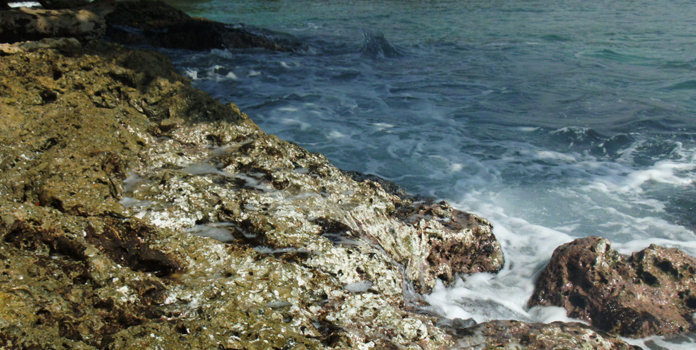 This is a followup on a special report on February 17 regarding the toxic gas explosion at the Ramu Nickel refinery at Basamuk Bay. Since then Bismark Ramu Group (BRG) has been getting reports of substantial toxic damages to the surrounding area. BRG is working closely with landowners to speak out about the violence against their land and livelihood.
Here is an article in the nation's online media, PNG Loop, on the present situation at Basamuk Bay:
PNG LOOP
Mine rubbish affects Madang reefs landowners Health Inspectors
Dorothy Keno May 22, 2014
Basamuk landowners near the nickel refinery report the coral surrounding their villages has been affected by mining activities.
Terry Kunning, a landowner actively voicing landowner concerns through NGOs, specifically the Ramu Bismarck Group, said the reefs near his house at Mindre village facing the refinery have changed colours.
"Currently the reefs look like they have been bleached by some strong chemicals, we've never seen this before the mine came in," Kunning said.
He said health inspectors had reported that the lime stone chemicals had been washed down the two rivers near the refinery and had proven to be contaminated.
Madang District Health Inspector Roy Milling confirmed the two rivers are contaminated from the mining activities.
Kunning said he also has samples of the red mud which is reportedly the slurry that was supposed to go down the 150 metres deep sea tailing pipe to the bottom of the Basamuk Canyon.
He said the slurries had been reversing up towards the surface and local fishermen had been catching the red mud slurry from their fish hooks.
Kunning said the mud had been soaking into the baseline of the reefs beneath the sea and the outcome of it is seen as white paint all over or have been bleached.
"I took some samples of the red mud and put them at my house. Anyone interested can come and see them," he said.
Kunning added that the recent revelation of the reports of tailings affecting the biodiversity in Madang waters was not new to him.
He said he was an environmentalist and knew the slurry will not only remain in Basamuk Canyon but will also spread to the slopes of Basamuk Canyon and slide down to Gawar and Yaganon Canyons.
"We saw and felt the signs and have been fighting for our rights to properly address this problem at the first place but the government and developer cooperated and turned us down," Kunning said.
He said locals had grown tired of talking about this issue because the government they knew would help them was always working against their favour.
"We are tired, we will just wait for the worst to come even if it costs our lives, we don't have a voice in the government to help us," Kunning said.
- See more at: http://www.pngloop.com/2014/05/22/mine-rubbish-affects-madang-reefs-landowners-health-inspectors/#sthash.JZTjr0zE.dpuf
Links: