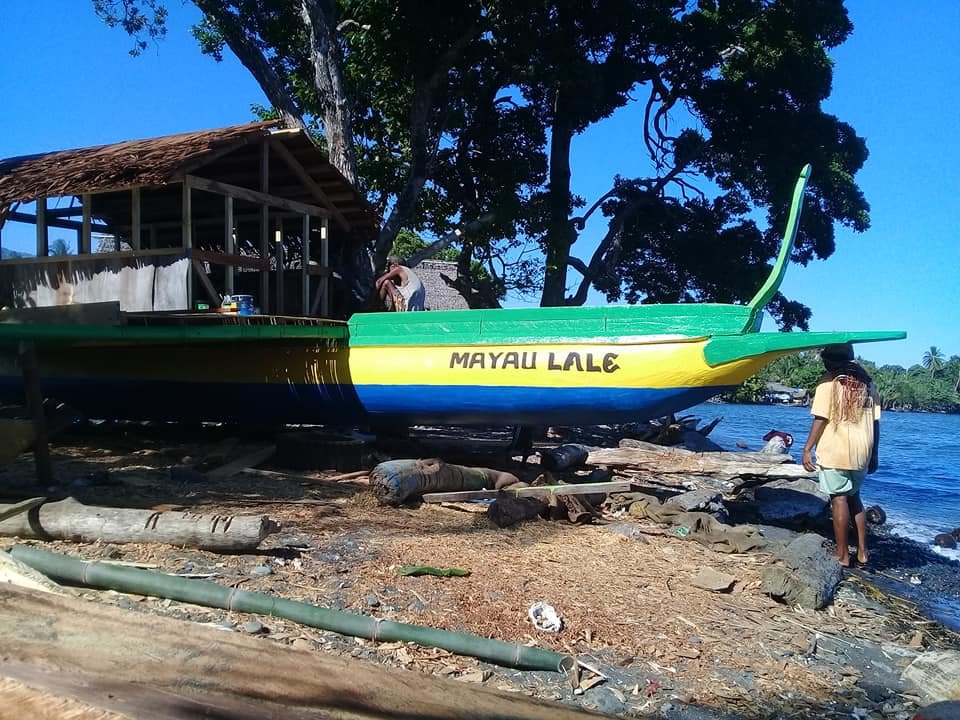 Reviving culture, indigenous knowledge, and traditional management of resources, while promoting community self-reliance, are key aspects of community empowerment. The Karkar Island Solwara Warriors, in their tireless efforts to save their sea-based livelihoods and put people over profits, provide an inspirational example of this kind of community empowerment. The work that the Karkar Solwara Warriors do to inform and organize local communities on Karkar Island in order to build opposition to Experimental Seabed Mining (ESM) is bringing about positive social change.
In PNG, the need to seek the indigenous people's views about industrial development projects – dictated by the UN Declaration on the Rights of Indigenous Peoples (UNDRIP) – is often ignored or dealt with in only token ways. Most often, there is an overwhelming lack of Free Prior and Informed Consent (FPIC), with no proper process for gaining the informed consent of communities before resource extraction projects are initiated. For this reason, the Kavailo community on Karkar Island, together with the Karkar Solwara Warriors, are aiming to revitalize their indigenous knowledge and traditional governance systems as they attempt to take back control of issues affecting their land/sea-based livelihoods.
Taking their work to the next level, the Karkar Solwara Warriors decided to try something new – they decided to spearhead an approach focused on the revival of culture aimed at the complete banning of seabed mining in PNG and the Pacific – and they focused this cultural revival on their ocean canoe voyaging tradition.
For over three generations, the Kavailo people of Karkar had not built a large Balangut sailing canoe (balangut is the local name for these large canoes). It takes courage and determination to build a Balangut – a traditional canoe known to Kavailo ancestors for thousands of years. As such, restoring the Balangut canoe-making tradition became a symbol of hope, while also re-valuing and strengthening the indigenous culture. As the community began the process of cutting down the canoe tree and then going through all the others steps required to make a large ocean voyaging canoe, those involved realized that they had a great longing to reconnect with their ancestral past, bringing about a huge sense of fulfillment and happiness when the Balangut was finally completed and launched at sea.
The Balangut became a kind of symbol of customary solidarity, and a voice for the people of Karkar to call on the responsible customary authorities and the national PNG government to BAN seabed mining in the Bismarck Sea, the country, and the Pacific region. As such, the Balangan revival has become a homegrown peoples' movement, reconnecting and uniting the diverse tribal groups to fight back against destructive foreign resource-extraction projects that destroy the indigenous peoples' land/sea-based living and well-being.
This community-based movement has helped people to see that their land/sea-based livelihoods, well-being, and culture are essentially the real values of humanity. The land, oceans, and forests provide basic needs and comfort for humanity; while culture is the ancestral spirit that empowers tribal people to revive and honor their true worth – to value nature, value humanity, and keep indigenous culture alive for those who have gone, those who are present, and those yet to be born.
If you want to support the Karkar Solwara Warriors and other local indigenous environmental groups like this, please donate to Land is Life - Land Justice for Papua New Guinea.