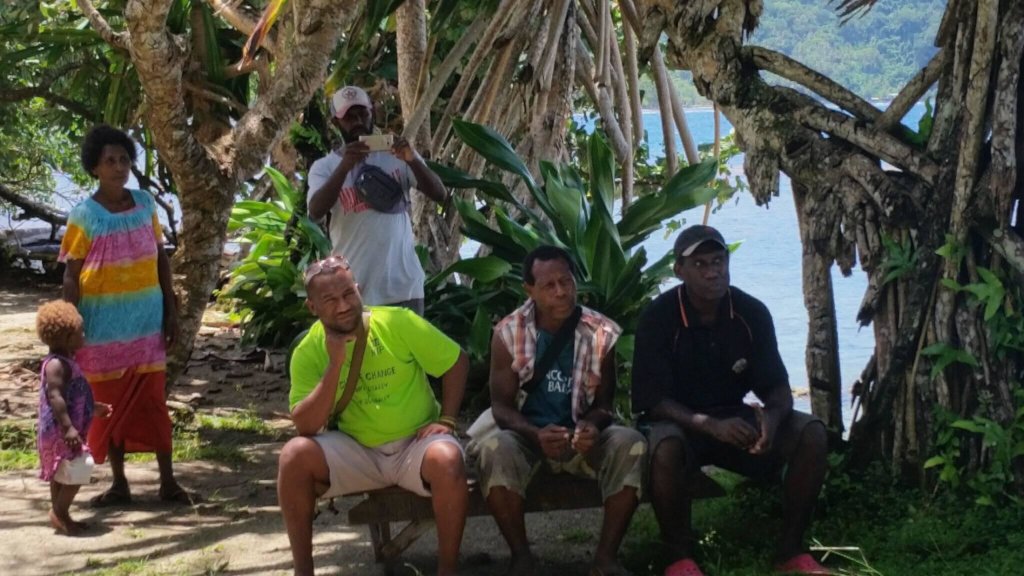 The Alliance of Solwara Warriors (solwara = ocean) in west coast New Ireland, Papua New Guinea (PNG), together with Team Caritas of Kavieng Diocese put forward a strong message of opposition to seabed mining during the Mining Warden's Hearings in their area. Four hearings have been held so far – in Burau, Rasirik, Ward 4, and Ward 5 – with representatives from the PNG Mineral Resources Authority (MRA), the company, Nautilus Minerals Niugini Ltd., together with Solwara Warriors, including local village leaders, as well as PNG Council of Churches, women, and youth representatives.
The views and emotions of the local people expressed at the hearings made it clear that that they want a complete BAN on seabed mining and cancellation of the exploration license.
At each Mining Warden's Hearing, vocal village leaders and other Warriors stood up to articulate the views of their communities – the indigenous custodians of the land and sea – regarding the potential environmental devastation that experimental seabed mining would likely have on the sea, the source of their indigenous livelihoods. The communities made it clear that it is a COMPLETE BAN to seabed mining.
The Mining Warden explained that the views expressed during the hearing would be presented to the Mining Advisory Committee for further deliberations. The local people were pleased to have the opportunity to make clear their opposition to seabed mining during formal discussions with government and company officials. The Solwara Warriors and their supporters are to be commended for their efforts to organize and speak out – especially as the space for civil society to talk out against large-scale resource extraction projects such as this is shrinking in PNG as the government seems increasingly committed not to listening to its own people but to facilitating access to land and resources by foreign companies. The Warriors are also keeping themselves aware of new challenges, such as the news that China is now also interested in investing in seabed mining in PNG. Despite this, the Solwara Warriors are strong and will continue to oppose environmentally destructive resource extraction in their seas. With financial support, the Bismarck Sea-wide network of Solwara Warriors can meet more often to organize and strengthen its movement to stop seabed mining – in New Ireland, PNG, and throughout the Pacific.
If you would like to help the indigenous communities of the Bismarck Sea BAN experimental seabed mining in PNG and reclaim their sea-based livelihoods, please donate to the Land is Life project.