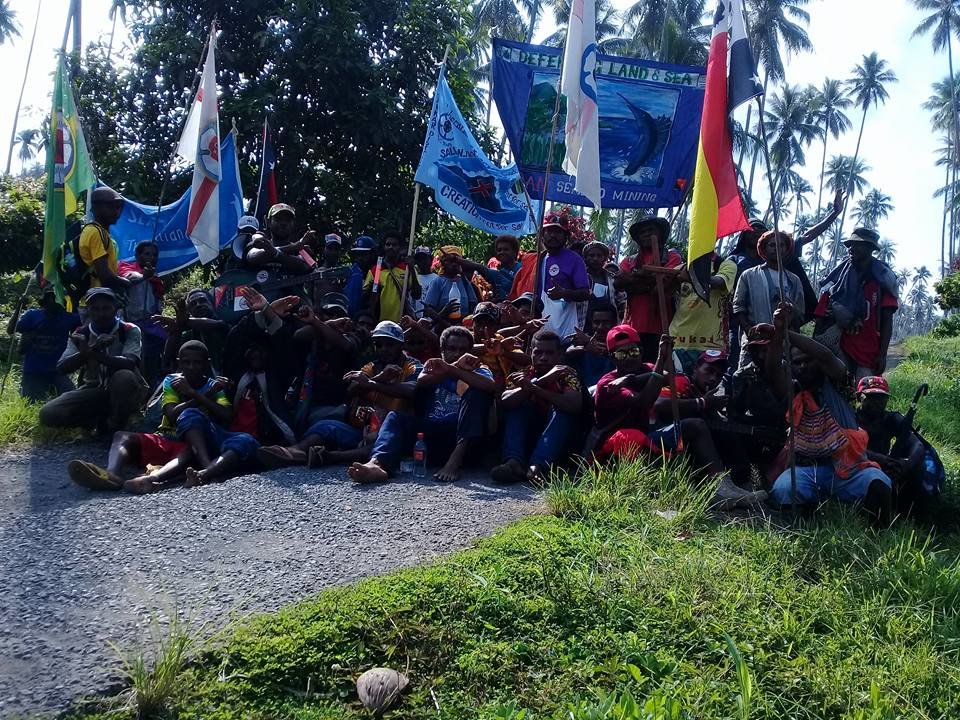 The Alliance of Solwara Warriors has filed a legal case against the PNG government at the Waigani National Court on Thursday 7th, December 2017.
The Alliance of Solwara Warriors (local villages) based in the west coast of New Ireland Province has called on the government to openly discuss necessary and relevant documents related to seabed mining. The available records should identify who was involved in approving the project and on what grounds and why it was approved.
A local leader from west coast New Ireland and a member of the Alliance of Solwara Warriors says that people in the villages strongly oppose seabed mining, as it will directly affect their lives as they depend entirely on the sea for their livelihood.
The impacts of this project are unknown at this stage with no independent environmental studies having taken place.
Should the project proceed serious negative impacts will arise in the local and national economy with great constraints placed on local fishing cooperatives, fisheries sector and informal eco-tourism sector for the people.
Nautilus never consulted the local people in regards to the project. Free Prior Informed Consent (FPIC) did not take place anywhere in the communities that will be impacted by the project.
Individuals signed the MOA for the Solwara 1 project with very little attention given to the local people's concerns.
People in New Ireland continuously stated that they own both the land and the sea and the mining will greatly affect their lifestyle with shark calling will be an obvious case of a dying culture.
New Ireland does not need Seabed mining. It has the sea, fish, cocoa and coconut and other renewable resources with sustainable benefits.
Support from around PNG is starting to increase. The people of KarKar Island in Madang Province where Nautilus first tried to invade but were pushed back by the local people raised K1500.00 through a walkathon all around the island to support the people in New Ireland.
Alliance of Solwara Warriors all across the Bismarck Sea have now collectively stood up in solidarity to put pressure on Nautilus to pack up and leave.