Dear MORIUMIUS supporters,
Thank you for your continuous support!
MORIUMIUS has finished our third
summer. It was a rainy summer, but over one hundred children attended our summer program. Mixture of local, national, and international children gathered to MORIUMIUS to enjoy the nature as well as to interact with local people. Learning sustainable living through experiences in forest, farm land, and ocean were the theme here, adding local culture and history of what happen on March 11, 2011.
One week program is the prime program at MORIUMIUS. Only children stay for one week together learning from each other. Special occasion was the week of August 12, when we invited eight children from Kumamoto joined the program. This is the second time we invited children from Kumamoto, those who lost their homes by earthquake in 2016. Although the weather was not perfect, they all enjoyed the nature, local people, and staying with other children for one week. Not only they learned about sustainability of nature and life, they were also impacted by the storyteller's story of what happened in 2011. Also, they seemed to be impacted by how slow the recovery process is.
Residence artist and member of the JET program took role to add extra diverse value to their stay. Creating art in nature, using natural materials, discussing with artists and other children was such an creative learning time. Big art piece was created by children from Kumamoto to represent the forest behind MORIUMIUS.
On the last day at MORIUMIUS, we have tradition that group of children will give presentation to children arriving to stay next week. Leaving group will present what will happen for the next one week stay. A couple children from Kumamoto cried looking back and telling the story of their stay. It was very touching moment, they expressed their joy and sadness of leaving MORIUMIUS. We all miss them, but will continue to grow the relationship with them.
We are continuting to invite children from Kumamoto. Please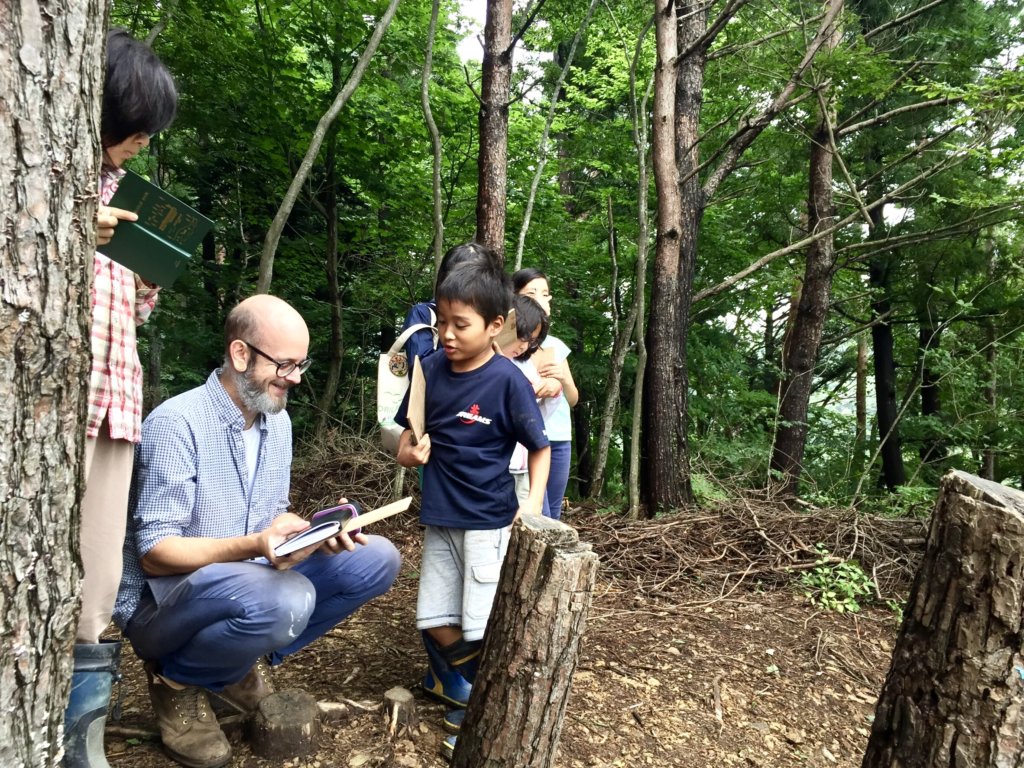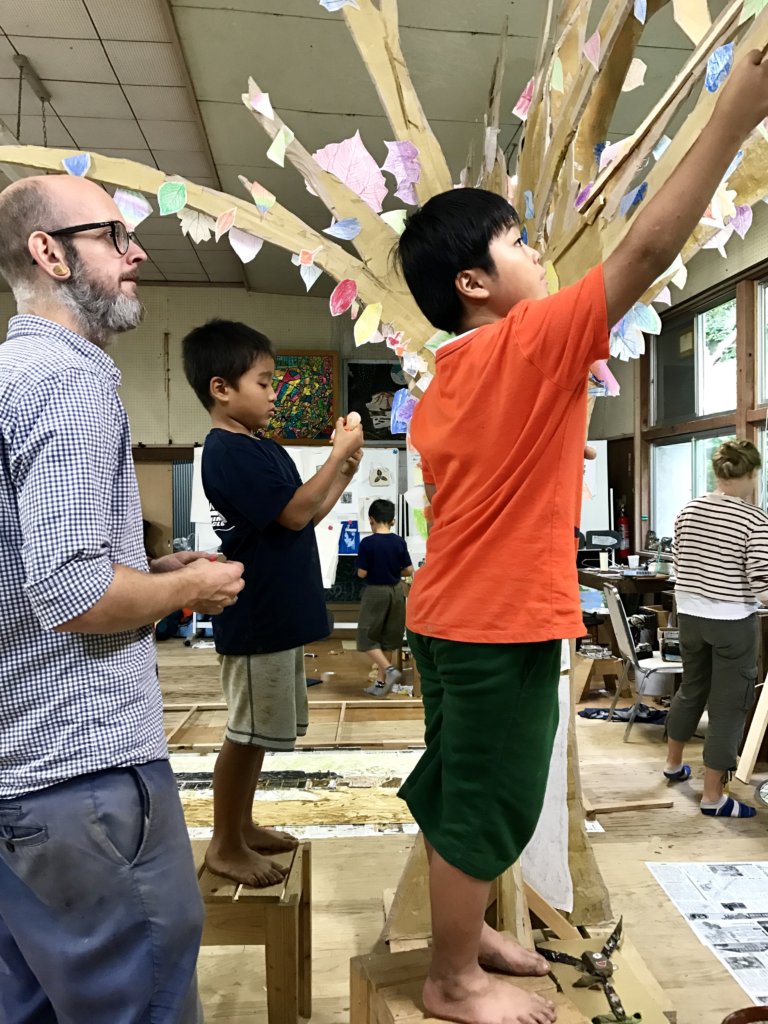 Links: