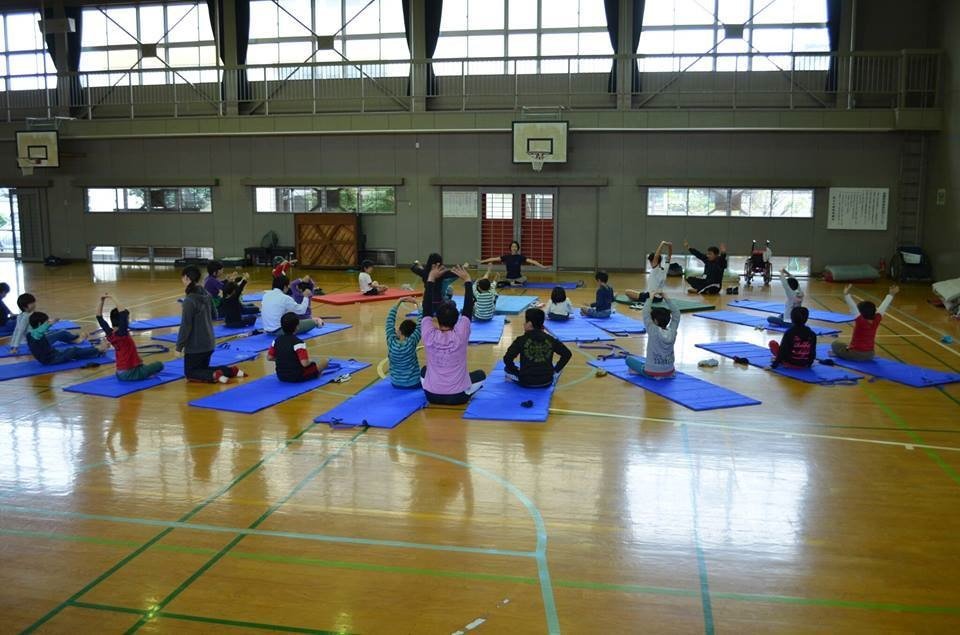 Almost one year ago, a strong 6.2 magnitude earthquake rocked Japan's Kumamoto Prefecture. 50 people were killed, at least 3,000 were injured, and more than 44,000 lost their homes. Our local partners have been hard at work ever since supporting the reconstruction. Here are a few ways your generosity is fueling the future of Kumamoto.
Peace Winds America hosted community events in December to celebrate Christmas and lift the spirits of temporary housing residents. They are focusing their efforts on supporting elderly people, who are among the most vulnerable after traumatic events such as the earthquake.
IsraAID facilitated mental health workshops and yoga sessions for children. They're bringing clinical psychologists to affected communities to make sure those who've experienced trauma have the care they need.
sweet treat 311 is providing educational tours, fun activities, and stress relief techniques to children.
Hands on Tokyo is a new addition to our relief fund and plans to bring together boys from Tohoku, Tokyo, and Kumamoto for an intensive baseball training project.
Thanks to your support, everyone from young children to elders are rebuilding their lives after this devastating earthquake. And we've got even more good news ahead: starting on April 13th, donations to GlobalGiving projects supporting ongoing recovery in Kumamoto will be matched at 100%! With $50,000 in matching funds, we have the chance to really give the Kumamoto community the support it needs to continue rebuilding. To be matched 100%, please give to one of these great projects.
Keep an eye out for more updates about the impact of your donations! Thank you for your commitment to Kumamoto's long-term recovery.
Warmly,
Britt Lake + the GlobalGiving Team