Project Report

| Feb 9, 2015
Goal reached! The pre-schoolers of Fushe Kosove say thank you :-)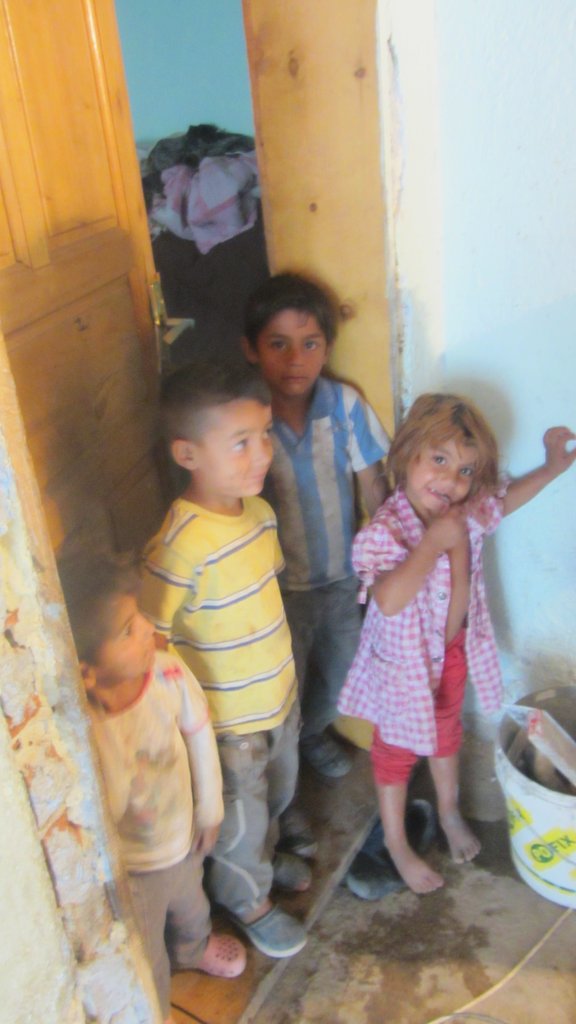 This week we reached our fundraising target meaning the kindergarten in Fushe Kosove is now fully funded for its first academic year; thank you!
Sometimes the changes brought by invisible things like education are hard to show. But at other times you can't help but notice the difference – like the transformation that your donation brought about in the life of 4 year-old Magbule.
She is one of the children now attending the kindergarten you enabled us to open in this desperately poor community. In the summer, before we started fundraising for the kindergarten, I went to visit her house, because her brother was sick. The first picture shows her then.
When I walked into our new kindergarten less than half a year later, I found an almost unrecognizable child learning her first letters, as you'll see in the photograph of Magbule at the end of this report.
Talking to Magbule's mum, Fana, she confirms how revolutionary this experience has been for her daughter. 'My husband didn't go to school at all and Magbule's the first person in our family to go to kindergarten.' We often hear about the significance of people who are the first in their family to go to university, but I can't help thinking that the first time someone in a family experiences pre-school education might be an even more important step.
Fana sees the pre-school as just the beginning - 'I want her to know things and to do well at school.' She thinks Magbule is getting ready for that 'she already knows what a teacher is, and when she gets up in the morning she talks about going to 'school' – she doesn't call it 'kindergarten''.
Magbule's dad, like most men in the community where Magbule's growing up, earns a fragile income for his family from going through garbage to collect recyclable scrap. It doesn't bring in much money for the family to have a nutritious diet, or for toys for Magbule and her brothers. When she's asked what she likes most about the kindergarten Magbule smiles a dimpled grin. 'The dolls. And…' referring to the healthy snack your money pays for the children to have each day, '…the bananas.'
Magbule's mum tells me about the commitment of the kindergarten team – 'there were a few days when she didn't go because her brother was ill, but one of the Changemakers came round with her teacher to find out why she hadn't come to classes and it was a good reminder to us about how important it is. We made sure someone looked after her brother so I could take her to the centre the next day.'
I asked Fana if I could share the photographs of Magbule with people who'd given money to make her daughter's education possible and whether there was anything she wanted me to write. She gestured outside her house, where her husband was pulling together a load of dirty bottles to sell at the recycling depot. 'Please say thank you,' she said. 'They've made it possible for our kids to go to kindergarten and not to be out there in the street.'