Project Report

| Dec 22, 2014
The waste-picker's daughter at pre-school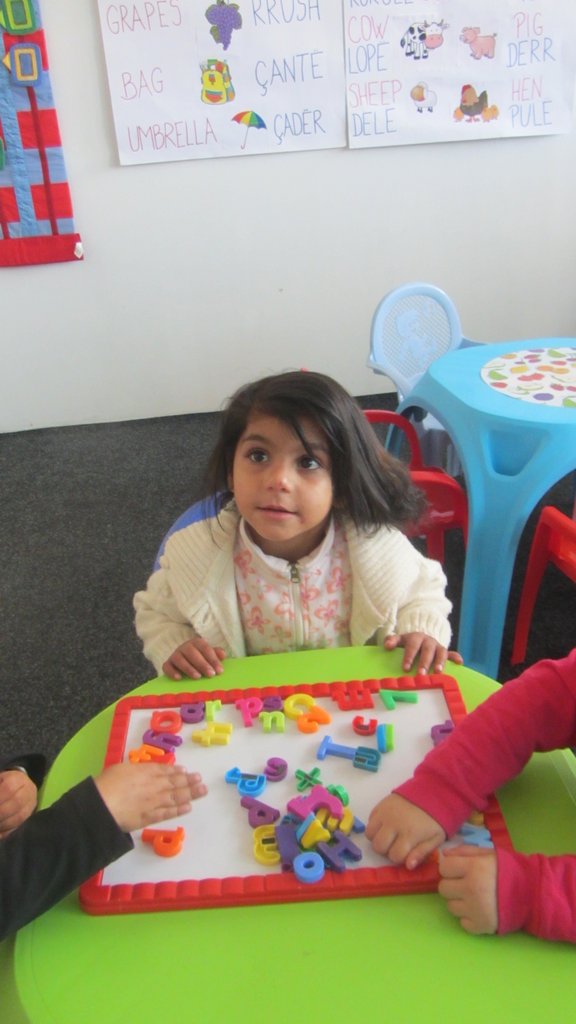 Elhame is a giggly four year-old who lives in the Roma, Ashkali and Egyptian community of Fushe Kosove, just outside Kosovo's capital Prishtina. She likes it when her mum puts her hair in pigtails, but when she chases her brother the elastic bands slip out and her hair flies wild.
Elhame was born into a one-room home, shared with her parents and five brothers and sisters, with no running water. Like most men (and some children) in this community, her father goes out every day with his wheelbarrow to scavenge for scrap metal and other recyclables, and the small income he earns from this is what keeps his family. Elhame's mother works hard looking after six children. She can't read or write – like 96% of her community, she didn't finish compulsory schooling.
Growing up in such circumstances, Elhame's chances of getting to school, and thriving there, seem fragile. But her parents are determined that she'll get the education they missed out on. When they heard that there was the chance for Elhame to get to kindergarten, they went to register her.
Why? Elhame's dad shrugs as if it's a stupid question
'If she goes to kindergarten she'll be smarter: she'll play, she'll learn; she'll achieve something.'
Thanks to the money donated to The Ideas Partnership by GlobalGiving donors, Elhame's kindergarten opened its doors in November. It has already given the chance for over thirty children to have their first encounter with the alphabet, with story time, with plasticene.
Having walked through the cold muddy streets of Fushe Kosove, past children who are barefoot and kids off to help their dads going through the garbage, it feels like a miracle to enter a warm room filled with primary colours and children singing. This is where Elhame learns every afternoon. It's also here that, along with her classmates, she has had a healthy snack every day, giving valuable calories, proteins and vitamins to supplement the meagre diet that her father's scavenging provides. With help from her boundlessly energetic young teacher, and assistants from her own community, Elhame has already learned her first nursery rhyme and one of her pictures is ready to go up on the wall.
This is just the beginning, but by the time she leaves our pre-school Elhame will be prepared for primary school; used to turning up every day for lessons, familiar with the building blocks of formal learning, and – just as her dad predicted – ready to succeed.
Links: