Project Report

| Oct 17, 2017
International Day of the Girl Celebration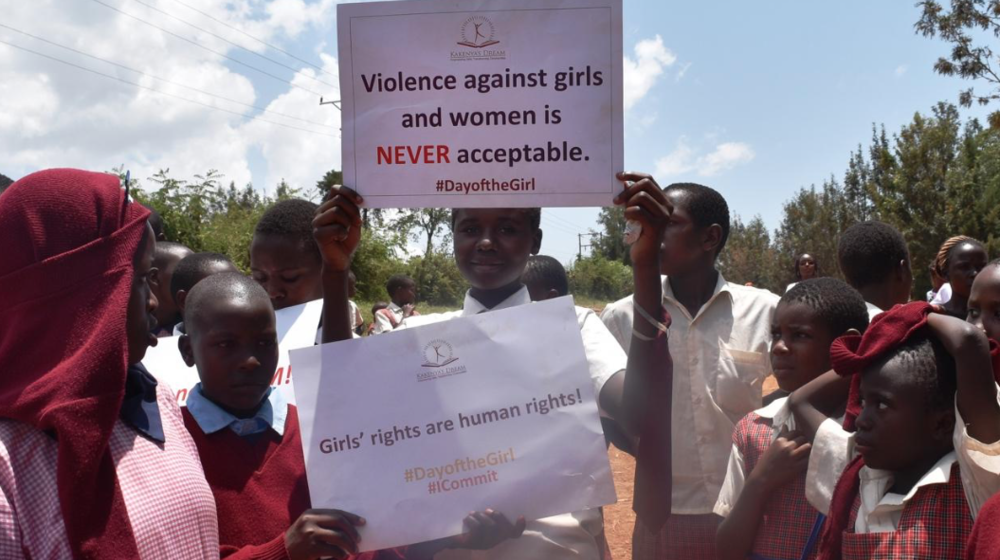 Last Wednesday, October 11th, marked the 6th annual International Day of the Girl. The United Nations has recognized this day since 2012 as a way to highlight and address the needs and challenges girls face, while promoting girls' empowerment and the fulfillment of their human rights. This is a special day for Kakenya's Dream, as it gives our students a chance to connect with other girls in the community, to learn about the importance of advocacy, and to lift their voices together in support of girls' rights.
This year, we celebrated by hosting over 500 local girls at the Kakenya Center for Excellence. The girls lauched the celebration with an art contest. which allowed them to conceptualize and creatively represent their vision for a bright future. The girls dream of becoming doctors, nurses, pilots, judges, engineers, journalists, and teachers and more, and they painted beautiful pictures of these dreams.
Later, the girls and teachers were joined by parents and members of the community. Together, they marched through the streets and market in the local village to raise awareness and to demand better opportunities and conditions for girls in Kenya and around the world.
Following the march, the participants shared a meal together on our campus. Cicilia Maito, a member of the county executive committee of Narok County and the first woman to lead the Trade, Industrialization and Cooperative Development committee, challenged the girls to be financially independent and to live up to their potential through hard work. County assembly member Mark Mukut addressed the group, as well, and pledged to invest in more opportunities for local girls.
By the end of the day, there were many of pledges and commitments by the girls and community attendees. Our collective challenge now is to hold ourselves and others accountable to these promises, to invest in girls and bring about systematic change for girls in Kenya and everywhere.
Thank you, as always, for being a fellow supporter of girls' education and empowerment. We could not do this life-changing work without you!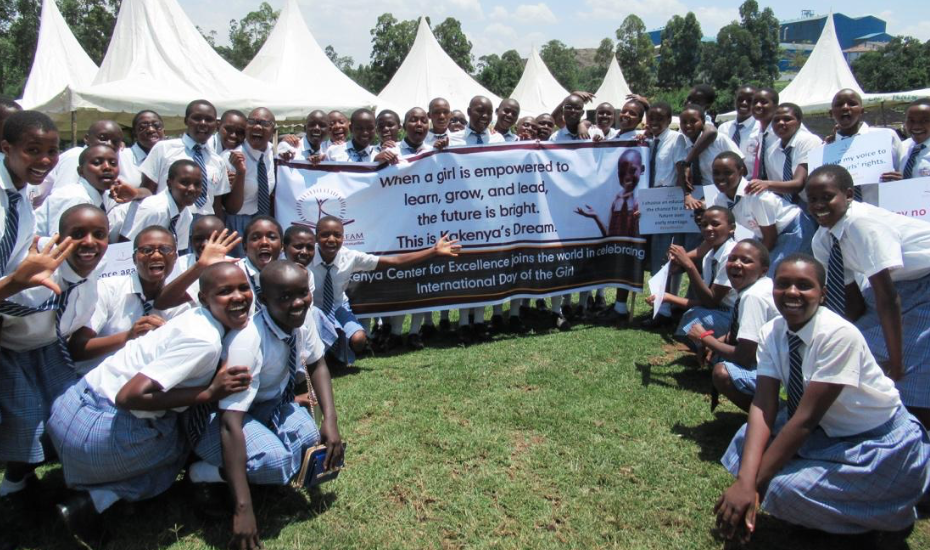 Links: