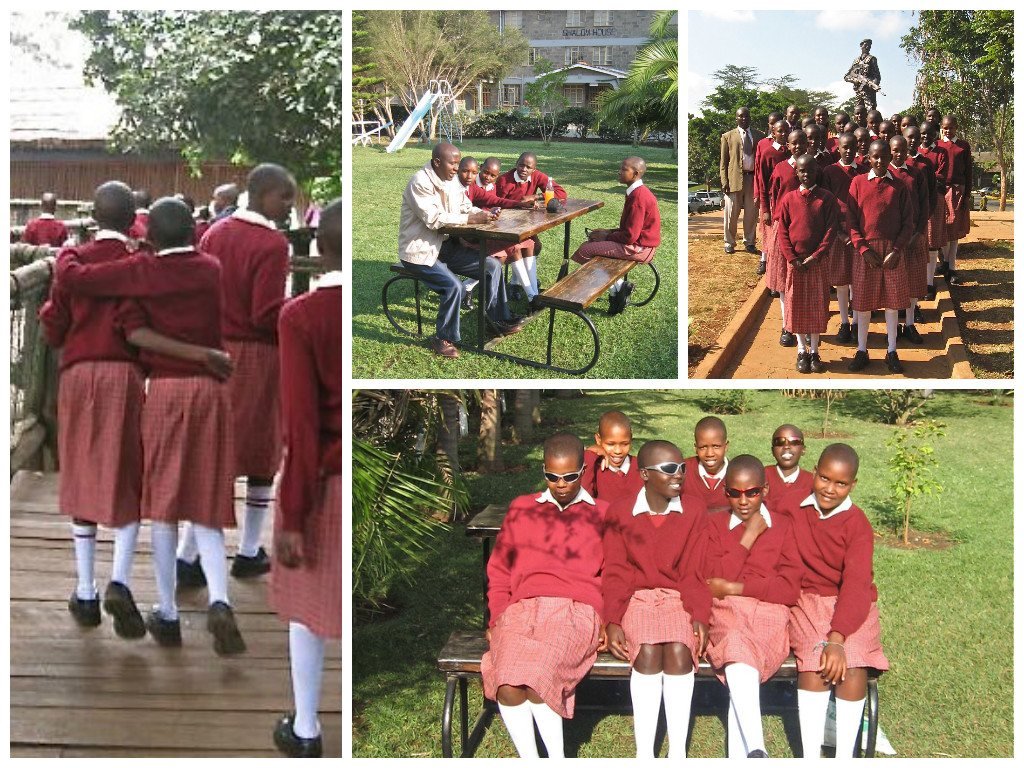 KCE is committed to enriching our girls' academic experiences with opportunities outside the classroom. For our 8th graders, who will soon leave our campus and move on to secondary schools around the country, these opportunities are especially important. This summer, all 19 of our 8th graders traveled to Nairobi to visit the cultural and historic sites of the Kenyan capital. This was the first time any of them had been to a big city! They visited the National Archives, Parliament, Nairobi's international airport, and Nairobi National Park. They were thrilled by all the new experiences, especially staying at a hotel with a full breakfast provided in the mornings -- nothing like their usual breakfast of millet porridge. They were able to see the diversity of city life, from the VIP section of Parliament to Kibera, Africa's largest urban slum. The trip was truly one of discovery and excitement.
Read what the girls had to say about this experience:
"The journey to the city was so enjoyable and we were all excited about the time we spent at Shalom House where we learned to use flush toilets and showers. The entire journey was very exciting and enjoyable and we will work hard so as to join those secondary schools in Nairobi." -- Shura
"We went to the airport. This was the most interesting part of the journey because we saw planes landing and taking off. I was so happy to see a very big airplane. I told myself that one day I'll be the one operating it." -- Peiyiai
"We saw very old animals in the animal orphanage and what seems funny is that the animals had different names such as Patrick. The animals also had their own houses that seemed better than those of people in some villages." -- Yiamat
"My dream is to be a neurologist and I believe that one day I will fly overseas and save lives of many. I promised myself to work hard since I wanted to be in such a place." -- Lepishoi
This September our 8th graders began their last term at Kakenya Center for Excellence. It is hard to believe that 5 years has passed since these girls began at KCE. We are so very proud of these young women who now walk through our halls with their heads held high -- young women with not only dreams in their hearts, but the training and experience to achieve their dreams and goals.
The 8th graders are diligently preparing to take their National Exams mid November. This national test, which is a cumulative assessment of all subjects learned in primary school, will determine what secondary schools the girls may apply to in Kenya. Our girls have been reading, writing and reviewing with our teachers extensively. To help our girls prepare, KCE welcomed 5 experts on campus to provide tips on how best to succeed on this important exam.
These 19 young women never cease to amaze us at KCE. Their spirit and enthusiasm create such a positive atmosphere throughout our campus and indeed throughout the community. Their dedication to one another and their commitment to reaching their goals is inspiring to the girls that are following in their footsteps.
Thank you for believing in our girls. Your continued support is creating a new generation of leaders in Kenya.