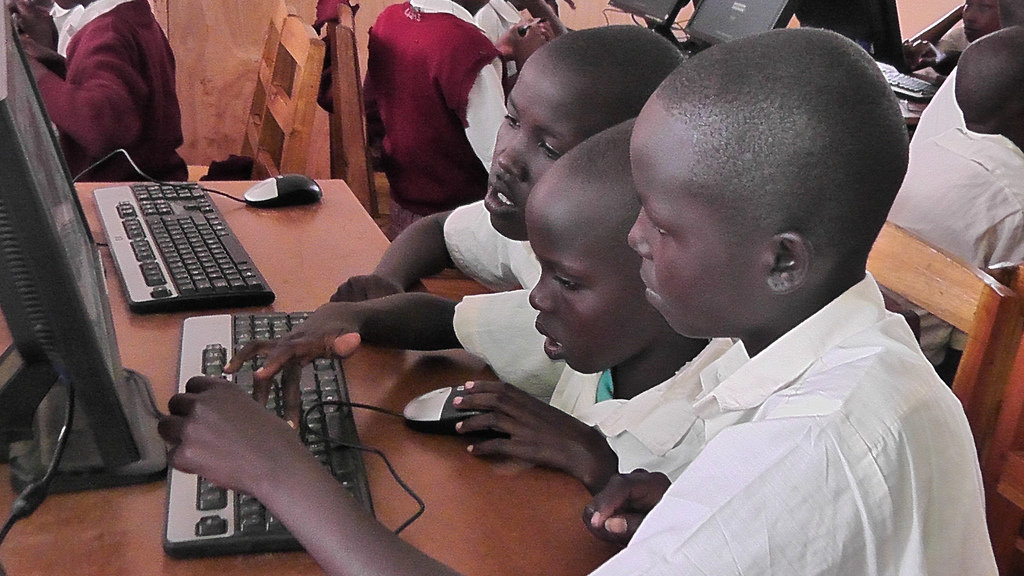 Kakenya Center for Excellence has been filled with activity throughout the current academic term. We now have 124 students enrolled in grades 4 through 7, and the girls continue to grow into confident young women, excelling academically, socially, and physically. Over the past few months, the exciting events at Kakenya Center have included spelling bees, athletic competitions, and computer classes.
Spelling Bees: Each class of girls at KCE participated in grade-level spelling bees over the past week, one grade level per day. On the same four days that KCE held spelling bees, the local public primary school also organized competitions, with support from Kakenya Center. At both schools, all participants received pencils and the top three were given larger prizes: a backpack, a notebook, and a storybook. The top ten finishers from each grade level at KCE will compete with their counterparts at Enoosaen Primary School this week. The first place prize will be an Oxford dictionary! The girls love these competitions and spend weeks preparing by studying lists of words.
Volleyball Champions: Spring is the season for athletic competitions in Transmara District. Kakenya Center's volleyball team has had lots of success this year, winning the Transmara West District Championship last week. They competed against over 100 other girls to achieve this impressive accomplishment. Next, they will go to the County Championship to represent the entire district against girls from the surrounding area. We are so proud of them and thrilled at their confidence in their physical abilities.
Computer Classes: Unlike other primary schools in the area, KCE is fortunate to have a computer lab on our campus. This allows our girls to learn important IT skills that will be crucial for them to succeed in secondary school and beyond. Though we run into many challenges with keeping the computers healthy and properly functioning, the girls have been able to learn to type, practicing how to use both hands, compose letters, and write stories. It has also allowed the girls to become familiar with the internet and the kinds of resources it provides.
We are now looking forward to our next health and leadership holiday camp, which will take place from April 23-28 during the academic break. The camps give us an opportunity to invite girls who attend other schools in the area to come to our campus and join our own students for a week of training, laughter, and new friends. Topics for the camp will include self-esteem, health and hygiene, sexually transmitted infections, children's rights, and volunteership. The girls are excited for another fun-filled holiday camp.
The highlights above provide only a few snapshots of what your support allows us to do. We are so grateful for the individuals who believe in our mission of empowering young girls to reach their full potential and to pursue their dreams. Thank you so much for partnering with us to change the lives of Maasai girls in Kenya!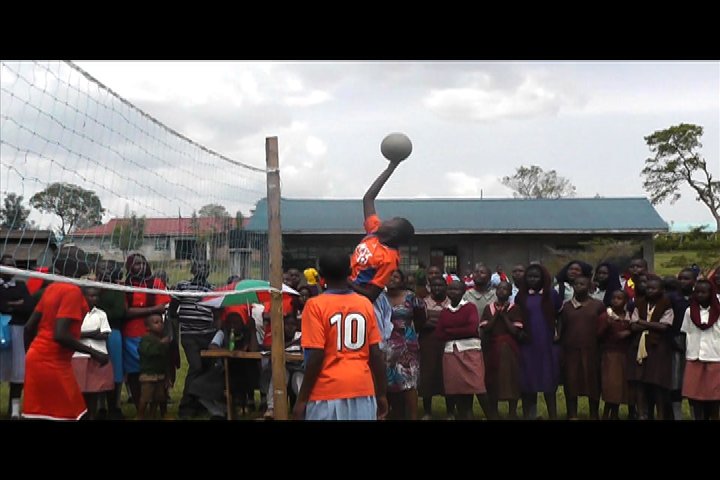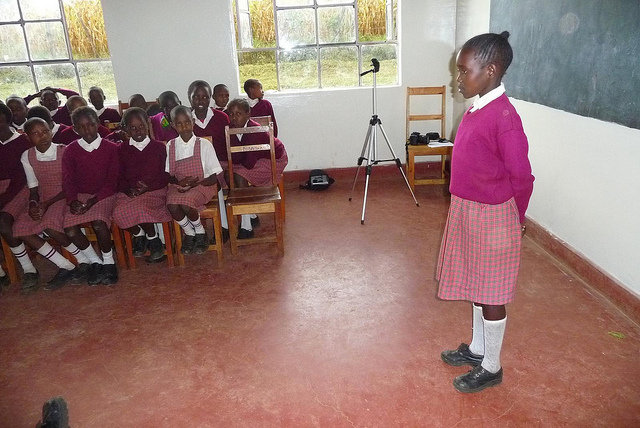 Links: