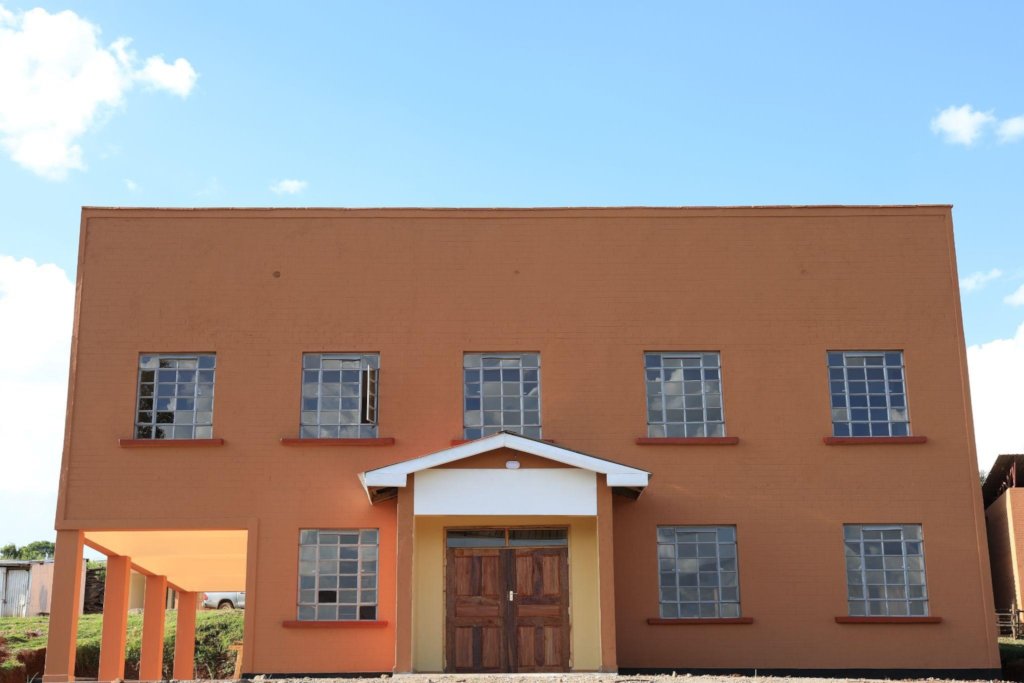 In February, we began building a Library on our Kakenya Center for Excellence II (KCE II) campus. The need for this Library arose to supplement the school curriculum and to create a culture of reading and intellectual exploration for our girls. Construction was completed in August and now, we have been acquiring furniture, books, and other materials to create welcoming gathering and learning spaces in the Library.
To foster an atmosphere of curiosity and expose our girls to a variety of perspectives, our Library, which will be available to all surrounding schools in the community, will be equipped with learning resources that have a special focus on literature by African authors. To date, we have already acquired over 650 storybooks with literature by African authors and storytellers.
Once the Library is fully stocked, we look forward to instating a Read-A-Thon for our students. The Read-A-Thon will encourage students to read for leisure and provide a fun opportunity to challenge students to read at least two books each week.
Besides expanding our range of educational services through the Library campus expansion, we encourage our students to participate in extracurricular activities that expand their understanding of the world and develop leadership skills. In early October, two KCE II students, Vivian and Violet, won prizes at the annual Young Scientists Kenya (YSK) National Science & Technology Exhibition. The Exhibition, which is an initiative of the Ministry of Education and the Government of Ireland, showcases innovative STEM projects developed by high school students all over Kenya. Out of a total of 64 projects presented by 120 students at the Exhibition, they placed second in the nation in the Chemical, Physical, and Mathematical Sciences category with their project, "The Sabash Formula". Our girls' achievement is made all the more remarkable given the traditionally male-dominated field of STEM and the lack of encouragement for girls to pursue these topics. Through the example of Vivian and Violet, we hope to instill a sense of curiosity for a variety of experiences in all our students that leads to more diverse career paths and economic opportunities.
As 2021 comes to an end, we look forward to providing updates of our comprehensive approach to girls' education and the Library's positive impact on our girls for 2022 and beyond!