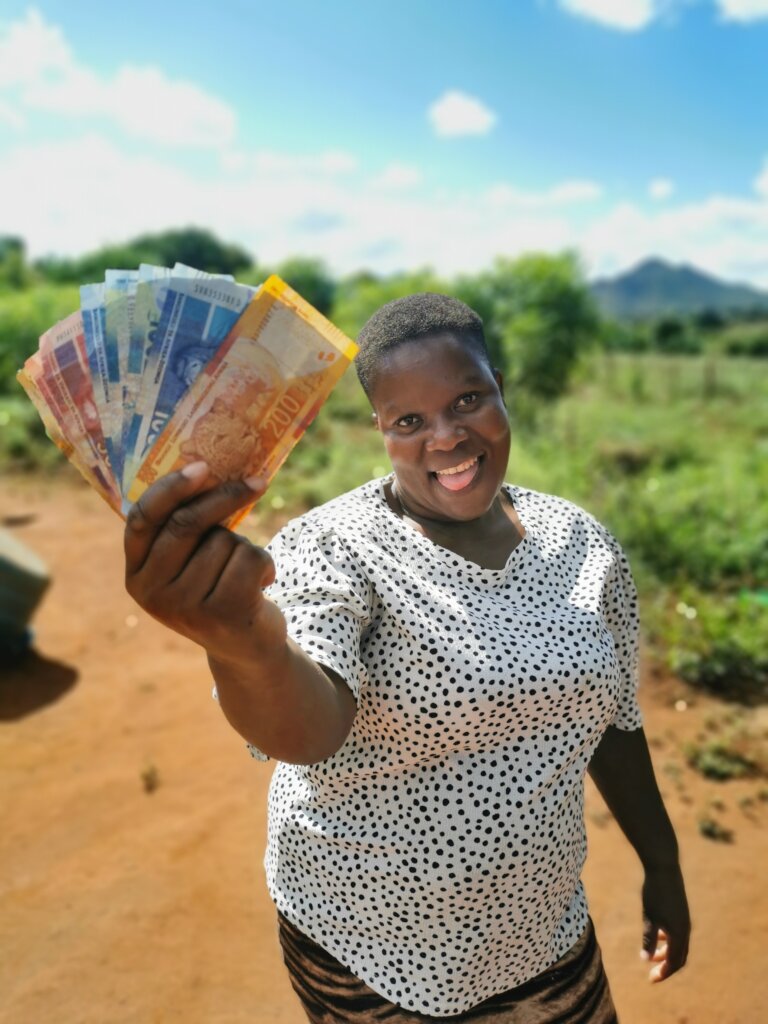 Greetings Avuxeni!
Today I am writing to you about something a bit different. I try and make my letters uplifting, impactual and exiting. Which is a good thing to do but I also want you to understand the context in which we work. I have given statistics in the past about poverty, crime, HIV etc, today I am not going to do that. Today I want to talk about some very real attitudes which every day we have to battle and push through.
These attitudes affect our work, the way we work, how we work, the impact we have, the outcomes we try and achieve and part of what we are addressing through the work we do. I want to speak about a cultural matter which is so debilitating to the individual, to the families, the communities and the nation as a whole.
I remember reading a socio-cultural research book a few years ago which spoke about luck. According to this in depth analysis of the South African psyche, there is the belief that a majority of people hold is that everyone is born with 100% luck. Any advancement in life is considered "Luck". So what?
Well, consider a child who studies hard at school, matriculates, goes to university, gets a well-paying job, a partner, a home, a car, all the usual achievements associated with working hard, self-discipline, personal conviction, wise administration of finances etc.
According to the cultural perspective the effort expended is not considered at all, what is however considered is that you have STOLEN my "Luck" I had a 100% but every time you got something I didn't it was because you STOLE my good luck!! This practice does not acknowledge the hard work, the determination, the dedication required to achieve success.
It doesn't stop there, because you have stolen from me, I have a right to go to the witch doctor and have a curse put on you! Not just a curse, if I feel I have been robbed from so significantly, I can have you poisoned or killed. Physical harm is one of many outcomes but it will also include gossip and slander, trying to undermine for example the relationship between the couple through spreading lies about infidelities. I have also known Molotov cocktails to be thrown into homes because of jealousy.
This attitude infects the rural areas where we live and work. People cannot celebrate their achievements; it is difficult for people to share what they have attained because of fear of the reactions from others. To give you an example, our kids when they go on to university or work, often don't keep in touch, so we can celebrate their success, but instead they are secretive and have to keep quiet about what they have achieved. It is so sad to see people having to move away from their villages to be safely successful.
Another example is Netaly, whom you have met before, who is passionate about helping others, she has been working as a volunteer with Nali Bali an early reading NGO we have partnered with, but also as a beneficiary with the Self Help Group (SHG) program. Netaly has supported other groups in their book keeping skills as a volunteer just because that is the sort of person she is, helpful and wanting to see others advance.
I am proud to share that we brought Netaly formally on to the Children's Program in the afternoons and in the mornings she will continue helping with the SHG Program. I asked Elizabeth (Program Manager) if we should go to her old SHG group and formally introduce her back as a Field Officer, this comment was met with an immediate "NO", the reason being, the loss of "Luck" the others will experience.
It is so sad. I know every culture has something similar ie in Australia and New Zealand it is the Tall Poppy Syndrome, is a term that refers to successful people being criticised. This occurs when their peers believe they are too successful, or are bragging about their success. Intense scrutiny and criticism of such a person is termed as "Cutting down the tall poppy". "Cutting down the tall poppy" is sometimes used by business entrepreneurs to describe those who deliberately criticise other people for their success and achievements.
In Japan, a similar common expression is "the nail that sticks up gets hammered down". In the Netherlands, this expression is "don't put your head above ground level" . In Chile, this expression is known as "chaquetear" ('pull the jacket'). In Scandinavia, this expression is known as Law of Jante, it contains rules and stipulations such as "you're not to think you are anything special" and "Perhaps you don't think we know a few things about you?".
We want to see people's achievements celebrated, and to change slowly bit by bit this attitude.
I would like you to celebrate with Netaly the fact that she has earned her first full time employment with KTD196. Made possible through support of people like yourself. Together we are changing lives, families and communities.
Thank you for always having our backs and for being part of the solution.
Blessings
Louise
Ps if you would like to leave Netaly a message of encouragement, please go to our website and leave a message.
My name is Netaly, I am 38 years old. I have a two children, my son is 20yrs old and at University, my daughter is 5yrs old. I live with my mum in Myakayaka a very poor village. We don't have running water, electricity, we have a pit toilet. We survive on my youngest child's Child Support Grant of R500 a month ($27USD). My mother is too young for the pension yet. We some times have piece jobs where we do farming work to earn more money, but that is seasonal and not lasting.


I am involved in Nali Bali on Mondays and Thursdays with reading groups. And then on Tuesdays and Wednesdays I go to SHG groups. Nali Bali is a reading project to help get kids involved in reading and to learn to love reading to help them at school. SHG is for me! To help me. SHG opened the door to Nali Bali, I was recommended through KTD196 to Nali Bali to work with the children, I love it. I participate in both projects because I love it. I love to help people. I love to work and I love to help people. I love helping anybody's.

SHG, I love it better today because it changed my life in this manner. I didn't know how to plan my things, I didn't know how to budget, I didn't know how to plan, it made a big difference to me and my family, it just opened my mind and it helps me emotionally. I can feel that no no no sometimes people have been through the same problems as me, so I learn the best ways to help myself in situations when I thought there was no answer. So it helps me so much and with the SHG everybody's starting to run a business and myself, I am selling eggs and yes, I am SUCCEEDING!

I am having a dream now thanks to KTD196. I like to volunteer. I want to help others; I feel so good about my life now.

Thank you for helping KTD196 help me!
Netaly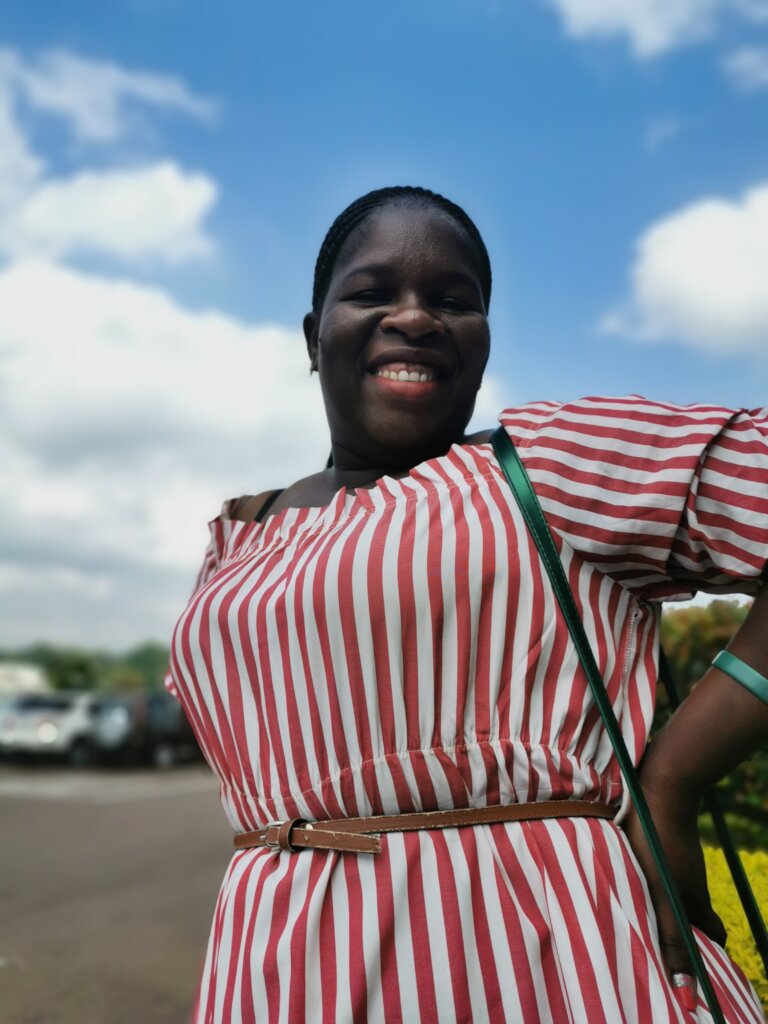 Links: