Project Report

| Apr 19, 2023
Next Level Training for SHG's!!!! Because of YOU!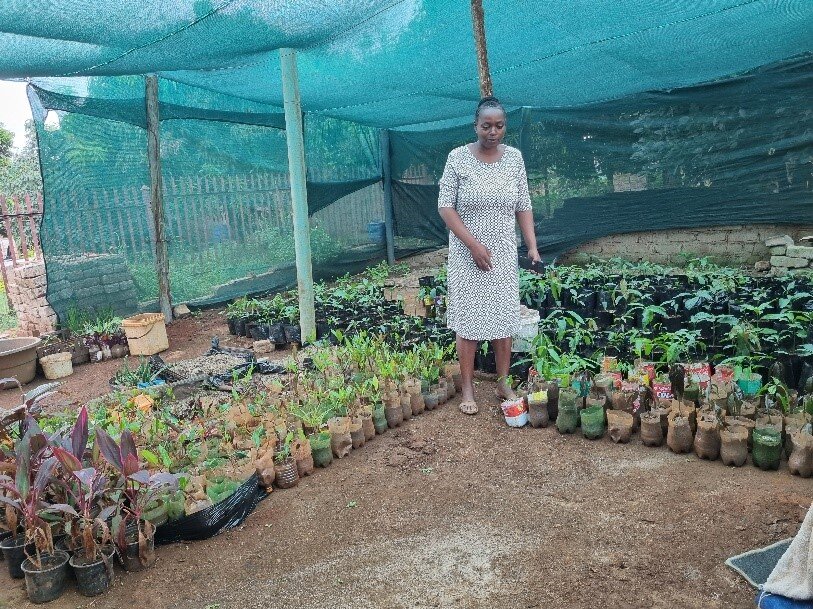 Thank you for providing support to Keep The Dream196. It is amazing to see the impact of our projects on the communities where we work. As we started establishing SHG's (Self Help Groups) where we already have our children's groups, the parents are becoming passionate supporters of the work we are doing with the children. We have asked the parents to donate their time and become trained volunteers for their children which is having a wonderful effect on the children as they see their parents are caring about them and what they are doing at Scouts.
We are also starting SHG's where we don't have children's groups, after the group has been stable, usually 6months we introduce the Children's Project and the parents are interested in having this project made available for their children. Again we draw from the parent's future leaders of the program so our relationships with the community groups are very enmeshed and symbiotic.
KTD196 is having so much success with our SHG project in fact that we are outstripping the current workers we have, not just that but the International representative is here with KTD196 in Tzaneen with all the other SHG teams from Limpopo and Kwa Zulu Natal to do further training on Cluster Level Training.
KTD196 is being used as the template for success of this program in South Africa because the impact is outstanding.
The International representative plus the national representative are here in Tzaneen to train all the other organizations implementing this project around South Africa, to take it up a level to Cluster formation. Clusters are the amalgamation of 10-12 Self Help Groups with the idea of advocating for real change within their communities. This training, trains the trainers, the Project Officers and the Community Facilitators on exactly what is the form and function of the Cluster and how to transition Self Help Groups to this new level.
We have achieved this because of your support. We are able to give extra attention to the program because of your support.
We currently have over 34 groups and have a target of 55 groups by the end of the year. It is so exciting seeing hope come to these ladies as they realise that they can become financially independent of loan sharks and provide for their families. I wish you could see these ladies transition from victims to victorious and able to make independent decisions for their families, it is so encouraging.
The story below is from Nkulu, the Project Officer for the Self Help Group Project.
Constance is a member of Khomanani SHG. It was formed last year in March 2022. Constance is married and has three children; she is unemployed, and her husband is the primary breadwinner. She used to do a lot of voluntary work because she was tired of sitting at home but always wished to have an income of her own and be independent.
During the wealth ranking process, Constance was seen by the community as a woman who had it all and didn't fit the criteria of women we are looking for to be part of SHG.
She explained her story to the other women that the 3-bedroom house that they see is empty inside. They couldn't finish building because things are hard at home. There were times where the husband was not working because he was sick, and they had to live on the children's SASSA (South Africa Social Security Assistance Scheme) and that's when she realized that she also needs to start getting an income and helping in the house. After the women agreed to have her as part of the SHG, she was chosen as a book writer and the women also asked if they could meet at her place and she agreed.
As a team we have done a few SHG modules with the Khomanani group because we wish for the women to have financial freedom. "When Mhloti (Community Facilitator) did the activity with us asking us things we buy in town and things we have in our homes or communities (Matrix scoring) I knew that Mhloti was talking to me. I have always had the idea to start my own small seedling farm by recycling mango seeds. I started by collecting mangoes that have been left to rot, peel them, and then dry them up to get the seed. When its dry i plant it and start watering it until it big enough to be sold. Now everyone in the community knows that if you need seedlings for any kind of mango you can come to my house, and I will sell it to you."
Constance is very happy to be part of the group, for the first in her life she is also able to help with the household needs and she is no longer financially dependent on her husband. She dreams that in future they will be able to finish the house that they have started, buy proper furniture, and take her children to private school as well. She wants to expand her business by adding a variety of seedlings i.e.: spinach, carrots, cabbage, onion, tomatoes, and maybe citrus fruits to sell.
Constance is very proud of her achievements to date but is looking forward to the future as a local entrepreneur.
Thank you for supporting this project and the children's project, we are effectively utilizing your donation to bring about real change to families. The next level is bringing about real change to the communities, all of which is in process by establishing a firm foundation in the community through the SHG's and Children's Projects.
Blessings
Louise
Links: