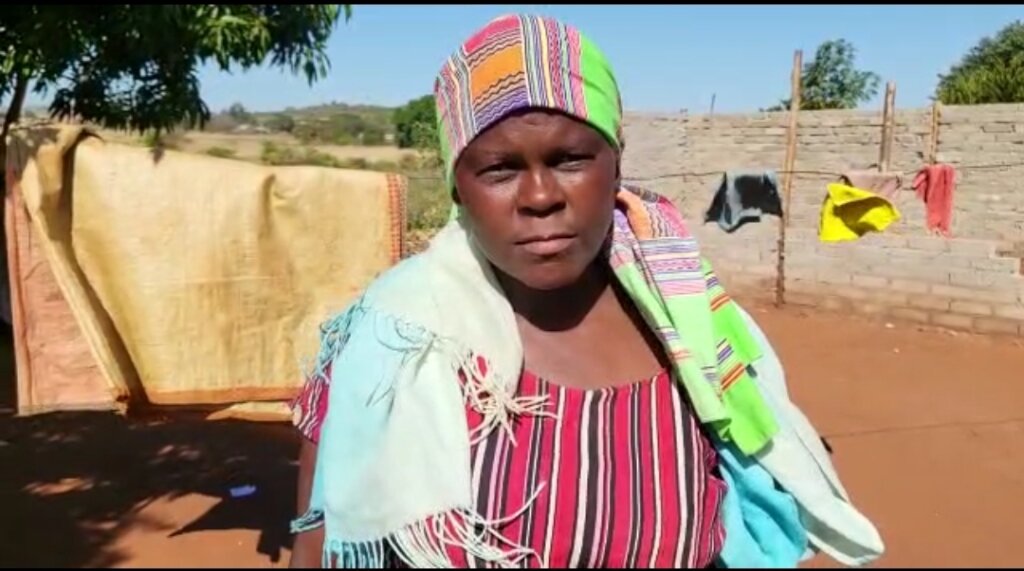 Avuxeni, Minjani? Umfekile minjane! (Greetings, How are you? I am well!)
Firstly, I want to apologise for my report last week, I am sure you could hear the fear and frustration in my email regarding the shooting of Thulani, one of our kids in our children's project.
This week I want to quickly report he has been discharged home, he received a lot of antibiotics in hospital but miracle upon miracle no major organ was hit, the bullet travelled through his upper abdomen without hitting his liver, spleen, stomach, aorta, or instestine. An absolute miracle, infact he didn't require exploratory surgery either. The hospital just stitched up the entrance and exit wounds.
However, I am sorry for my report last week, those who have been with us for many years, and there are a few, will know and attest to the fact that I rarely let my emotions overflow like I did last week. Thulani has been with us for a number of years and one of our youth who contributes every week to supporting the program and being the best version of himself. I was devastated, in shock, angry and afraid for him and the other children living in dangerous and difficult circumstances, last week was the tipping point.
This week, I am in a better place, as is Thulani.
Anyway I just wanted to apologise. I really care about the kids and the work we do, it is life changing hence my passion.
The following is a story from the Self Help Groups, the program is doing very well and is growing daily. I am a bit aprehenisve about how big this thing is going to become however, in growing it is starting to create a momentum of its own and the ladies involved have become advocates for growth and change which is wonderful.
The groups grow through a few stages where they start of with very small micro businesses ie selling sweets, popcorn etc to then selling larger scale as in a small shop or spaza, to large scale cottage industries ie bakeries, butcheries, fish and poultry farms. At the moment they are at micro levels with a vision to expand and that is so exciting because they are becoming the answer to their own problems and changing their thinking. I am excited to see the different community issues they will be attacking. As mentioned in the story below, many ladies have many different problems but are feeling far more hopeful for their futures and the futures of their children.
I hope you will join with me and celebrate the impact of your support on the children, women and communities we serve.
Blessings and Thank you
Louise
I am Suzen from Nsolani Village, I am 39 years old and I am a member of Vun'we SHG which was formed this year (2022). I have 2 children a girl who is 20 years old and a boy who is 5 years old. I am not married, and I dropped out of school in grade 10. I am currently staying at an RDP house with my son. My daughter is currently studying at the University of Limpopo through NSFAS. My boy who I am staying with was born with a disability, physical disability I don't know the name of the disability (cerebral palsy). Since he was born, we have been going to hospital for physiotherapy and treatment for his condition. Now he is 5 years old and he can't walk properly, he can't speak or feed himself. When I gave birth to him, he looked like a normal child and when the doctors told me that he had a disability I couldn't understand what they were talking about because for me he could see, hear, had 10 fingers and 10 toes. As he grew up that's when I started seeing the physical disability.
Other people in the community (older people) fear him, whenever we board a taxi to his check up and physio appointments you can see the strange look I always get, some even look at us with disgust because he is always drooling. I would always ask myself that what did I do to deserve such a punishment from God, my first born is okay and independent and now my second child is physical disabled. Being a single parent, I was struggling a lot with having balance in my life, my son needs my care 24/7 so I couldn't go out there to look for work. I must buy him nappies and he is growing so they are becoming more expensive. When my child matriculated, I didn't know what to do because I had no money to give her so she could go to the university to register for the course she wanted. I went to a loan shark and took a loan for R3000-00. I gave him my children's SASSA cards, my ID copy and the children's birth certificates. Every month I would go to him and he would give me R500, saying the rest is to pay off the loan.
When I joined Vun'we SHG my life changed drastically, during one of the meetings when I was a moderator I spoke to the women about my problem and how I wanted to pay off my debt from the loan shark. The group decided to loan me the money and I paid off the loan shark. I have also managed to pay off the loan I took from the group. Now I can officially say that I have financial freedom. I have all the SASSA cards back with me, I have started a small business, I am currently selling ice cream, cool time guava juice and now I want to add pop corns and sweets. I love this group with all my heart, the women in the group are my sisters, when I come to the meeting I come with my son and if I am the moderator, they will hold my son for me and I can see that they have accepted him and they play with him. My child at the university I am able to send her R300 once in a while because of how much the group has helped me. I love this group with all my heart.
Links: