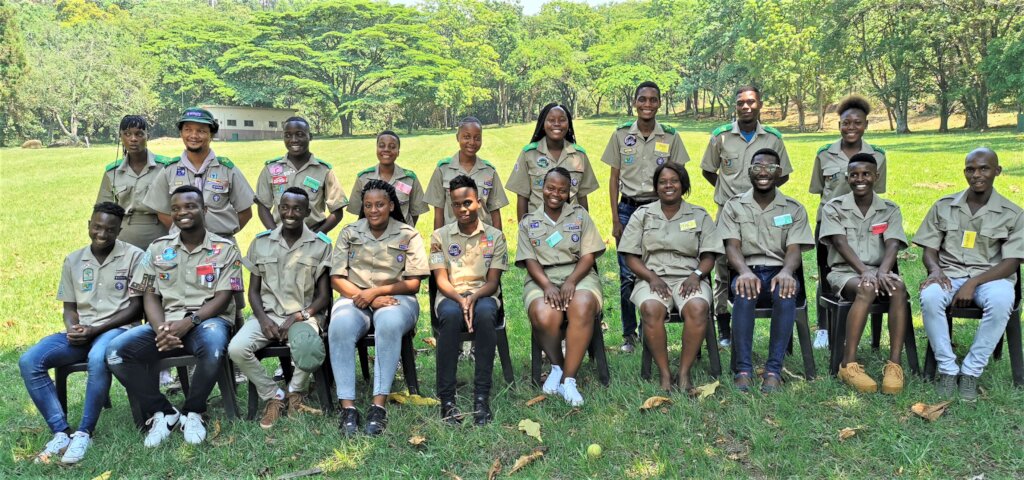 I often am amazed at how impactful our program is! Don't get me wrong, the program Elizabeth and I designed is evidence-based and thoroughly planned, it just gobsmacks me that the kids are so passionate about the program and are making it sustainable for the future.
Often NGO's (Non-Governmental Organizations) are asked by Institutional Donors for their exit strategies from the work we are doing. Honestly, I don't see how we are going to exit as there are so many children that need this program.
The exit I envisage is the children as adults take over Keep The Dream196 and take it further.
The exit I see, are the groups through the adult Self Help Groups (SHGs) becoming self-sustaining and no longer requiring support from KTD196 financially. They are able to pay to take the kids to camp, to pay for activities, badges, and registration fees which KTD196 has been supporting.
The exit I see is that through the Self Help Groups they will bring financial stability to their families and to create employment through micro-enterprises which in turn raises the wealth of the family and they, in turn, raise the wealth of the community.
The exit I see is that the children themselves will progress through life very well and give back by taking up volunteer roles within the program that will enable KTD196 to focus on new areas and start building the children in new communities.
We have a long-term plan to change South Africa, one child at a time, with your help. We are seeing major differences as I have cited previously however, we have many new donors who may not know our plans.
OUR VISION: To see all children enter adulthood with holistic skills and abilities necessary to contribute effectively to the development of South Africa
OUR ORGANISATION'S MISSION:
"Our mission is to assist children to overcome difficult life circumstances by building resilience physically, emotionally, spiritually, and psychologically, using a Right's-based framework, so they are able to realize their full potential and contribute to the building of South Africa."
As you can see, we have vision, and a way forward that after nearly 20yrs is achieving that goal. This is what you have contributed towards. This is what you have given to. This is where we are ultimately going. Through YOUR support, we are continuing to have an impact and literally bringing children and families back from the precipice. Covid, as with most places, caused chaos, as the world is steadily recovering, those who are extremely marginal prior to covid need continued assistance to get back up again.
There is so much these children have to overcome: all forms of abuse; poverty, bullying, loss of parents through HIV/AIDs, covid, usual lifestyle diseases, crime, neglect by parents, poor education system to name a few challenges. I am proud of the work we do, there is still so much to be done but rest assured together we are making a huge difference.
You have been amazing, thank you so much for your gifts and I hope this puts in perspective the work we are doing together.
Blessings to you and your families from the Dream Team and 16,000 odd children we have supported since 2003.
Louise
ps if you would like a sneak preview of our new website, please go to https://www.keepthedream196.com/web
Links: