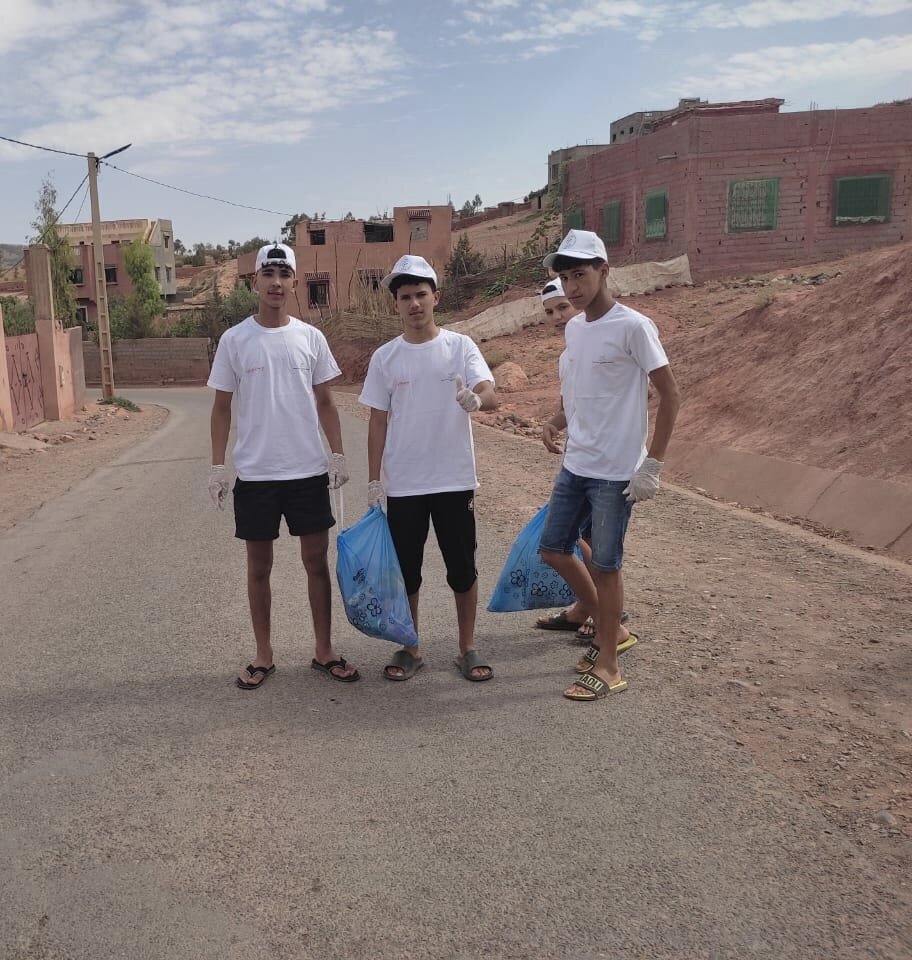 On 24th July, 500 local students and primary school children from across Asni valley came together to participate in our biggest ever community litter-pick.
The day was a resounding success! We provided the bags, caps, T-shirts and refreshments while the team leaders helped to make the activity safe and fun. The participants enjoyed the experience, collecting over 2,000 kilos of rubbish until every roadside and outside space sparkled again.
Young people are a key part of our work in the local community. Whether it's a village litter-pick or enrolling them to learn a new skill, we encourage everyone to actively participate. Due to learning loss during the pandemic, many secondary school students have fallen behind and failed to achieve the grades they needed. Provision of a quiet and safe space for revision can be vital to a successful exam period. Sadly, there will be some who are unable to continue their schooling this term.
School closures and stretched resources have disproportionately affected the most vulnerable students. Learning poverty now threatens the education of hundreds of young people in the region.
To compensate for learning loss, EBF's new study centre project will see up to 400 students using the facility each week. Thanks to our collective fundraising effort and the generosity of donors like you, we have now secured $40,000 towards the project.
In August, a sub-group of EBF Board members and local education representatives was formed to create 'Tousna for Education Asni' whose role is to work with the local authorities to ensure the effective running of the centre.
We await a firm commitment from the local education body to offer a regular contribution towards staffing costs for the centre. We are eager to get the doors open but we recognise the future success of the centre depends on providing students with a safe and well managed space.
In readiness, we have made an application to install electricity and Wi-Fi connectivity in the building. We will send an update once we have met again with the new council representatives in the coming weeks.
Thank you for helping to shape this very important project with us. You are helping to transform the lives of young people in Morocco!
Links: