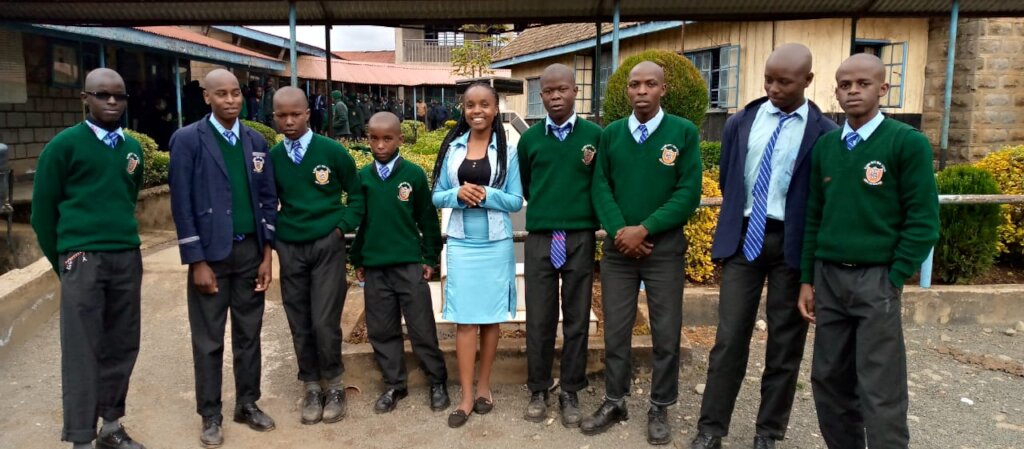 Njabini High School, is a boys only institution perched on the hills of Kinangop within the Aberdare ranges. It is one and half hours drive from Kenya's capital. The climate in the area is cool and the school environment friendly for academic oriented activities. It is a school well known for its prowess in academics and extra-curricular activities.
On Friday September 30th , 2022 one of Affecto Foundation's alumnae made a surprise visit to Njabini High School. The intention was to check on the progress of nine Affecto beneficiaries at the school; four in form 1, one in form 2, three in form 3 and a final year student. It was also an opportunity for the alumnae to pay their third term school fees.
It was joy and excitement when the students met their guest. Affecto Foundation believes in peer to peer mentorship. This visit provided space for that. The students had an opportunity to share their best and challenging moments both at school and at home. They also received words of encouragement from their mentor.
The visit was crowned with a $5 token for each of them as a motivation to academic excellence. The smiles on their faces were magical as they took turns to appreciate their guest for her generosity.
After meeting the students, the Affecto representative proceeded to pay school fees amounting to Ksh 228,562. This was made possible by the generous support of the GlobalGiving community through a disbursement of $ 7,506.98 on August 25th 2022. We couldn't have done it without this support.
The 9 boys and 95 others are now settled in their respective schools ready to create a bright future for their families and the community at large.
Thank you GlobalGiving for supporting us in keeping students in school.
We hope to continue impacting lives together.